Description of A Year Of Rain - Supporter Pack
Buy A Year Of Rain - Supporter Pack as a Steam Key.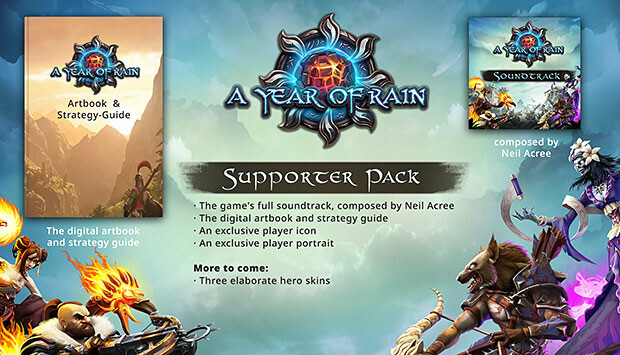 What do I get as a supporter today?
The game's full soundtrack, composed by Neil Acree
An exclusive player icon
An exclusive player portrait
What do I get in the near future?
The digital artbook and strategy guide
Three elaborate hero skins"
---
A desolate realm, kept in flux by the steady rhythm of battle. A proving ground for those with great ambition. A Year Of Rain is the upcoming ultimate team real-time strategy game. Choose your faction, team up and take control of a legendary hero with unique powers and individual talents!