19 February, 2019 – CraigB

GP Team
Age of Wonders: Planetfall launches August 6th, pre-order today!
Travel to a new world later this year when Age of Wonders: Planetfall launches on August 6th. Take a look at a brand new story trailer while you wait and pre-order today!
It's been almost 5 years since we got a new Age of Wonders game, but soon that'll change as the next entry in the series "Age of Wonders: Planetfall" is heading our way later this year on August 6th. Players will explore the remnants of the Star Union, which was once a vast empire that included thousands of worlds and has now been torn apart by time itself. Learn more about the Vanguard Faction in a new trailer that sees them heading back to their fallen empire for the first time.
Triumph Studios CEO Lennart Sas is thrilling to be able to deliver another entry in the series:
"It's official – the countdown clock is ticking! We can't wait to deliver this experience to fans, and are hard at work prepping Age of Wonders: Planetfall for primetime. It's a massive project, but I'm confident in our team, and know that players are going to love this game."
Players will be able to enjoy tactical turn based combat on a new planet that is rich with secrets to uncover and wonders to behold. What lurks on the planet? Explore the world to find out and encounter rival factions that stand in your way. Build your empire and lead your colony into the future with a variety of technologies at your disposal. Each of the 6 factions will play differently, from the dinosaur-riding Amazons to the cyborg-zombies of the Assembly. Fight, build and negotiate peace to survive! Discover a rich single player campaign, or fight against others with the variety of multiplayer modes.
Age of Wonders: Planetfall Features:
Tactical Turn-Based Sci-Fi Combat - Perfect your combat strategy in intense turn-based battles featuring a large cast of factions, customizable units, and destructible environments.
Discover a Rich Science-Fiction World - What secrets will unfold when you uncover the history of the fallen galactic empire? Discover the fate of the Star Union by exploring lush landscapes, wild wastelands and overgrown megacities. Encounter rival factions and discover hidden technologies long forgotten in abandoned places.
Planetary Empire Building - Steer the future of your colony with a mix of technological advances and social development. Will you create an environmental paradise or a perfect military order?
Multiple Paths to Victory - Achieve your end goals through conquest, diplomacy or doomsday technologies.
A Multitude of Game Modes - A deep single-player story campaign alongside random map generation makes for endless replayability. Try new play styles in skirmish mode, and play multiplayer your way - online, hotseat, and asynchronous!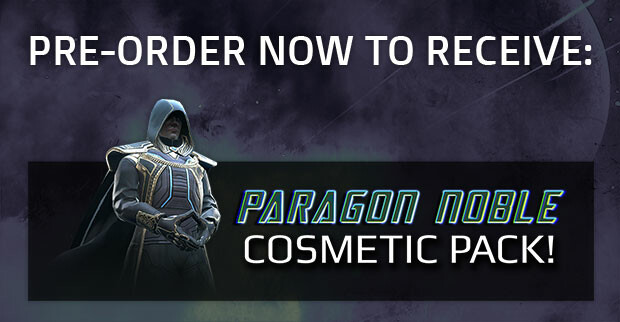 Age of Wonders: Planetfall launches on August 6th. You can pre-order the game today to save and get bonuses, including the Paragon Noble Cosmetic Pack fore all pre-orders!