06 August, 2019 – CraigB

GP Team
Gamesplanet Review Round Up: Age of Wonders: Planetfall
Travel to exotic planets with the 4x strategy game Age of Wonders: Planetfall, which is launching today on PC. See what the critics are saying with our review round up while you wait!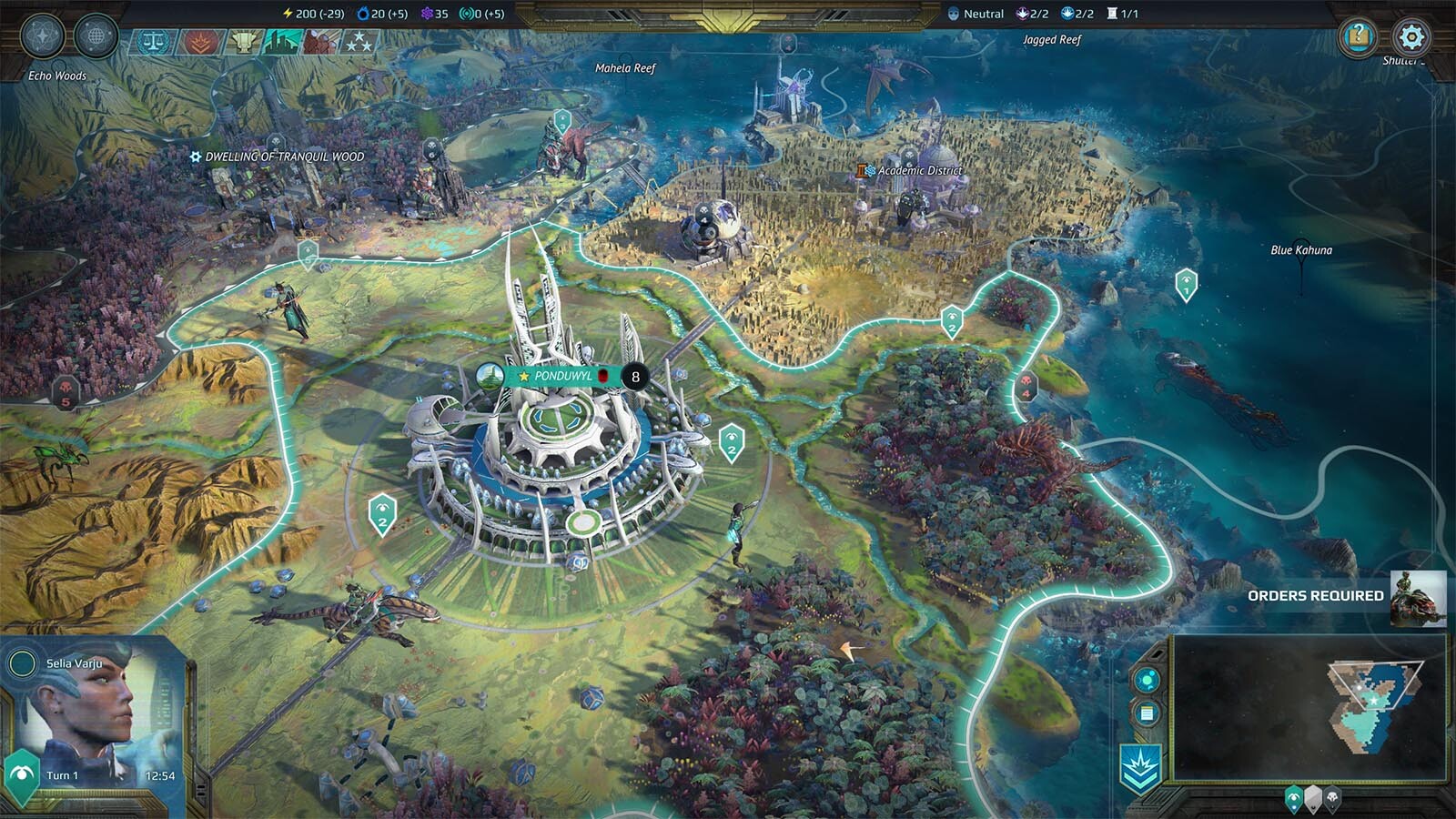 It's been 5 years since the last Age of Wonders game, but the series is finally back with the launch of The Age of Wonders: Planetfall. Developer Triumph studio has crafted another 4x strategy masterpiece set in a Sci-Fi universe where an unknown cataclysmic event has caused the destruction of the Star Union, an intergalactic government. New factions will rise to take power as a battle for humanity errupts among the stars.
Players will be able to take on one of 6 different factions (at launch), each of which has their own unique playstyles from the melee insectoid Kir'ko units to those who group up to the cybernetic Assembly. Each one has their own storyline that is played out in on various premade maps with several missions taking you to the vast reaches of the planet. What sets these apart from the rest of the missions is that you're given a chance to explore ancient ruins, get to know NPCs and find hidden secrets. The rest of the game is made up of random missions that help push the game along.
As you'd expect the factions have expansive tech trees at their disposal with an assortment of unlocks that can be used to upgrade your units and give you an edge on the battlefields. Battles play out much like XCOM, with you carefully planning your moves and trying to avoid being overwhelmed at the same time. Progressing further into the campaign will allow you to upgrade your units with up to 3 different offense, defense, and support modules and gain XP.
Age of Wonders: Planetfall's turn-based combat allows players to control various units from a top down view, allowing them to take control of the battlefield at will. Each Unit may perform 3 actions in a turn, such as being able to stagger an enemy, which disrupts special attacks and causes the enemy to lose an action point. Upgrading with mods will allow the units combat skill to improve and give a boost to fights.
Let's dive into the critic scores to see how Age of Wonders: Planetfall is doing among the gaming sites! Open Critic currently lists the game at a Mighty 84 rating, based on 25 critic reviews.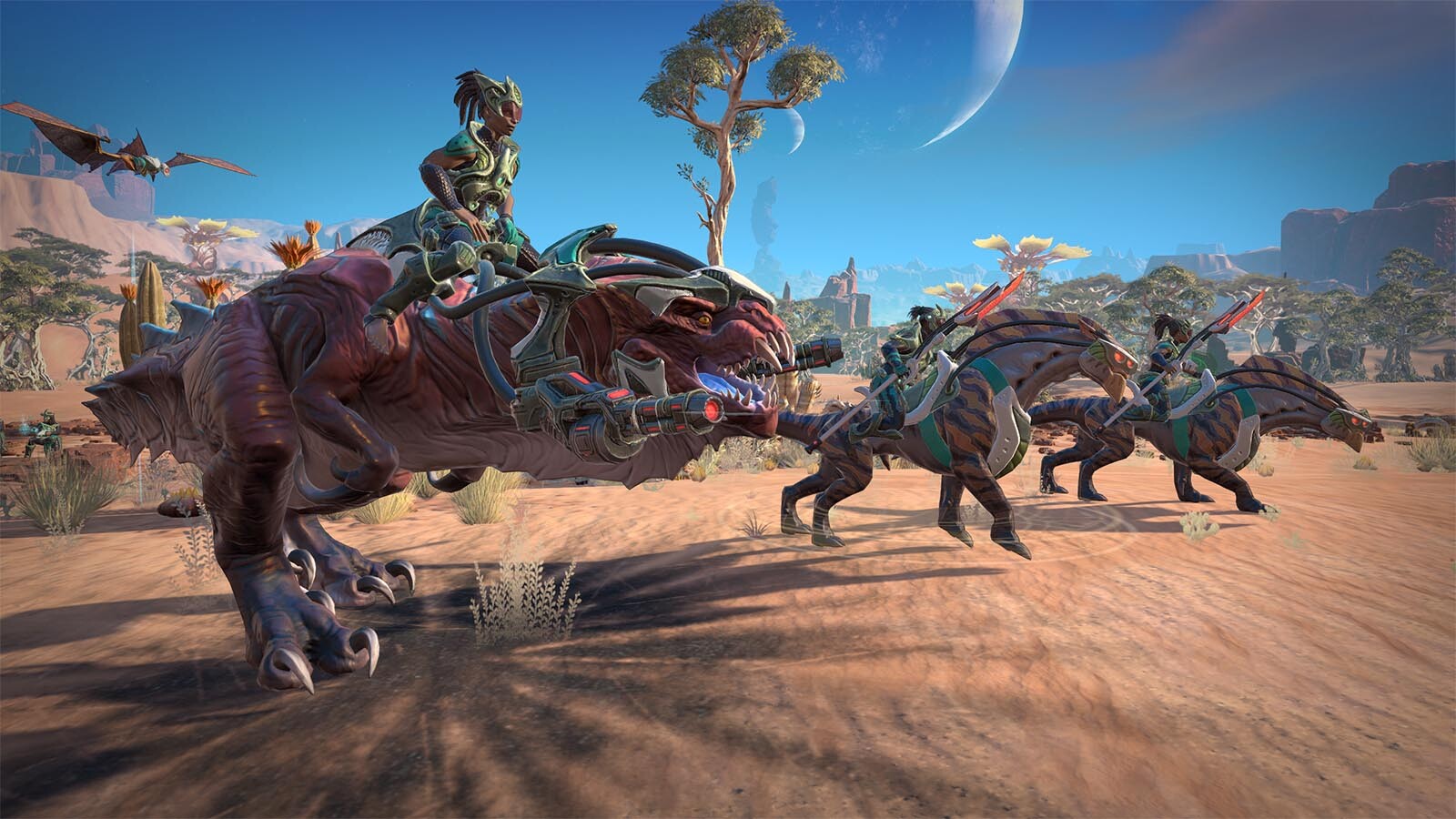 Dino riders at the ready!
Critics on Age of Wonders: Planetfall
"Age of Wonders: Planetfall, while a bit opaque in some areas, is the most entertaining 4X I've played in years."
– Ian Boudreau, PC Gamer (85/100)
"Despite concerns with the shift in setting, Age of Wonders: Planetfall presents a fun, 4X-style turn-based strategy experience. It's already stellar combat is bolstered by some solid diplomatic options, excellent race design and well-designed environments."
– Ravi Sinha, GamingBolt (9/10)
"Age of Wonders: Planetfall is a dazzling, slick, diverse 4X with snappy and exciting turn-based combat and a story I was always eager to discover more of."
– T.J. Hafer, IGN (8.4/10)
"Dinosaur-soldiers, character customization, and strong storytelling help Age of Wonders: Planetfall get over the early-game onboarding hurdles and micromanagement woes."
– Hayden Dingman, PC Worldr (4/5 stars)
"Initially unwieldy but eventually engrossing, Age of Wonders' latest entry translates its Civ-meets-XCOM formula brilliantly to a new sci-fi setting. Even if the elements of that sci-fi are a bit rote."
– Phil Iwaniuk, PCGamesN (9/10)