17 August, 2023 – CraigB

GP Team
Armored Core 6 System Requirements revealed (RT and non RT)
Prepare to Pilot Mechs when Armored Core 6 Fires of Rubicon launches on August 25th. Find out what you need to power this beast with the RT and non RT system requirements while you wait.
Hot off the heels of last year's Game of the Year Elden Ring, developer From Software are getting ready to unleash their Mech Action game Armored Core 6 next week on August 25th. While not the same visually, from a tech standpoint there's a similar pattern between both games and it'll be possible to run on a variety of setups, from low-end all the way up to high end with RT on.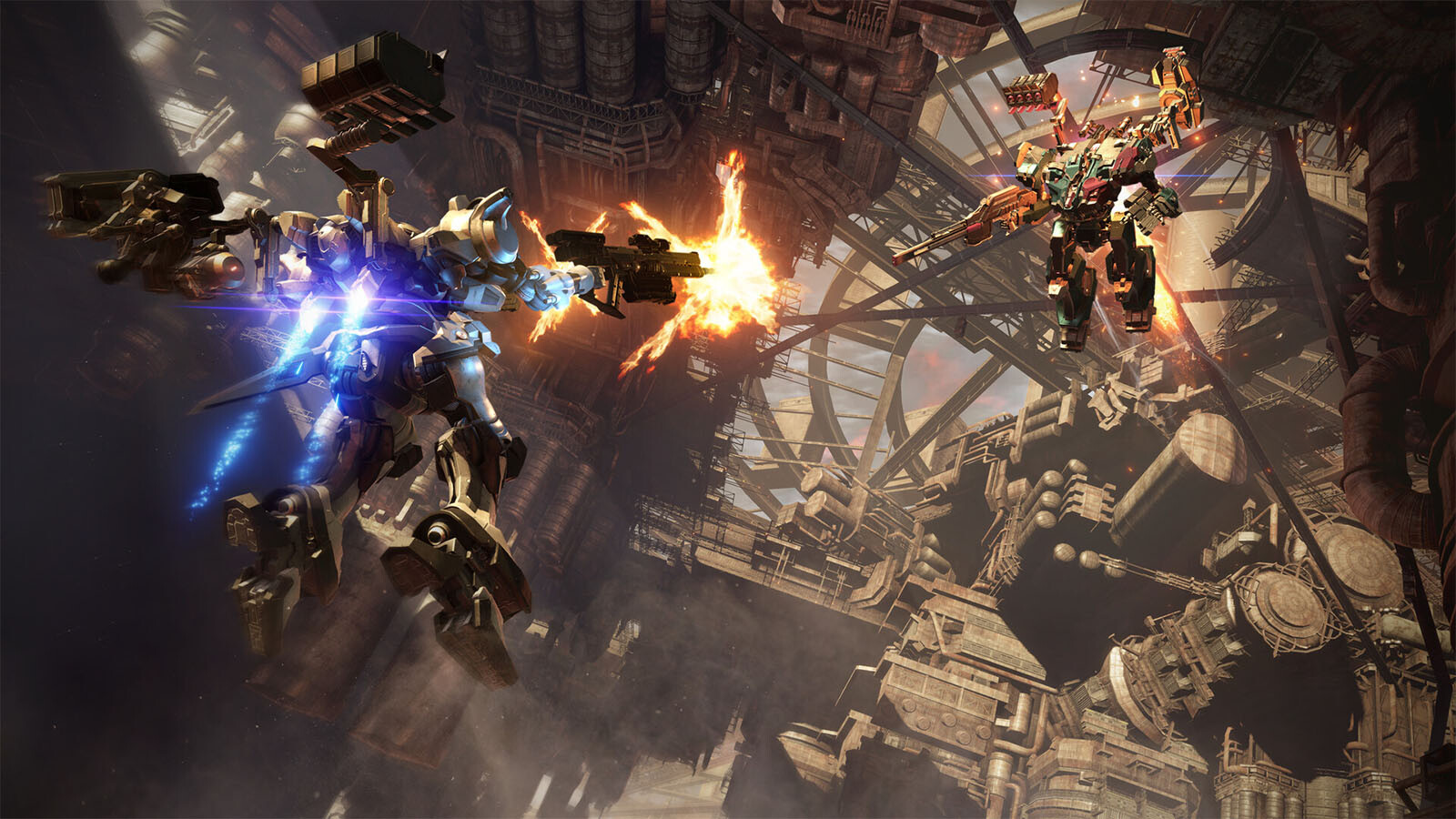 As always we'd recommend making sure you have the latest drivers for your Graphics Card to ensure the smoothest experience at release - AMD / Nvidia.
Without Raytracing
Minimum Requirements
CPU: Intel Core i7-4790K / Intel Core i5-8400 or AMD Ryzel 7 1800X / AMD Ryzen 5 2600
RAM: 12GB
GPU: Nvidia GeForce GTX 1450 4GB or AMD Radeon RX 480 4GB
Storage: 60GB
Operating System: Windows 10
Recommended Requirements
CPU: Intel Core i7-7700 / Intel Core i5-10400 or AMD Ryzen 7 2700X / AMD Ryzen 5 3600
RAM: 12GB
GPU: Nvidia GeForce GTX 1060 6GB, AMD Radeon RX 590 8GB, or Intel Arc A750 8GB
Storage: 60GB
Operating System: Windows 10 or 11
With Raytracing
CPU: Intel Core i7-4790K / Intel Core i5-8400 or AMD Ryzel 7 1800X / AMD Ryzen 5 2600
RAM: 12GB
GPU: Nvidia GeForce RTX 2060 6GB or AMD Radeon RX 6600 8GB
Storage: 60GB
Operating System: Windows 10
Recommended Requirements
CPU: Intel Core i7-7700 / Intel Core i5-10400 or AMD Ryzen 7 2700X / AMD Ryzen 5 3600
RAM: 12GB
GPU: Nvidia GeForce RTX 2070 8GB, AMD Radeon RX 6650 XT 8GB, or Intel Arc A770 16GB
Storage: 60GB
Operating System: Windows 10 or 11
Armored Core 6 launches on August 25th, pre-order any edition from Gamesplanet to save 10% off and get the following content:
MELANDER C3 G13 Special Customization "TENDERFOOT"
MELANDER C3 parts set (early unlock*)
Emblem (early unlock*)
Exclusive AC Decal