13 December, 2021 – RafalM

GP Team
Assassin's Creed Valhalla - Dawn of Ragnarok: Announcement Trailer
The gods at Valhalla are gracious. Ubisoft is giving Assassin's Creed Valhalla a fat expansion: Dawn of Ragnarok which will be released on 10th of March 2022. Watch the announcement trailer here - pre-order on Gamesplanet now!
Some information leaked out before the official announcement, but that was just a drip in the ocean of news about the upcoming DLC. Now it's official: On 10th of March 2022, Ubisoft will release Assassin's Creed Valhalla - Dawn of Ragnarok. And this expansion, which offers so much new content that it could almost pass for a stand-alone game, really packs a punch. Watch this trailer and let yourself be enchanted. Is this still AC Valhalla or a serious competitor to God of War?
In AC Valhalla: Dawn of Ragnarok, Ubisoft will grant the players the "powers of a god", you will smash many things to pieces in the world of Norse mythology and, according to Ubisoft's own information, experience Odin's very personal saga. He has good reasons to be angry. Aggressors infiltrate the nine worlds in Dawn of Ragnarok, Odin's son Baldr is kidnapped by the fire giant Surt and, to make matters worse, the kingdom of the dwarves, Svartalfaheim, is torn apart.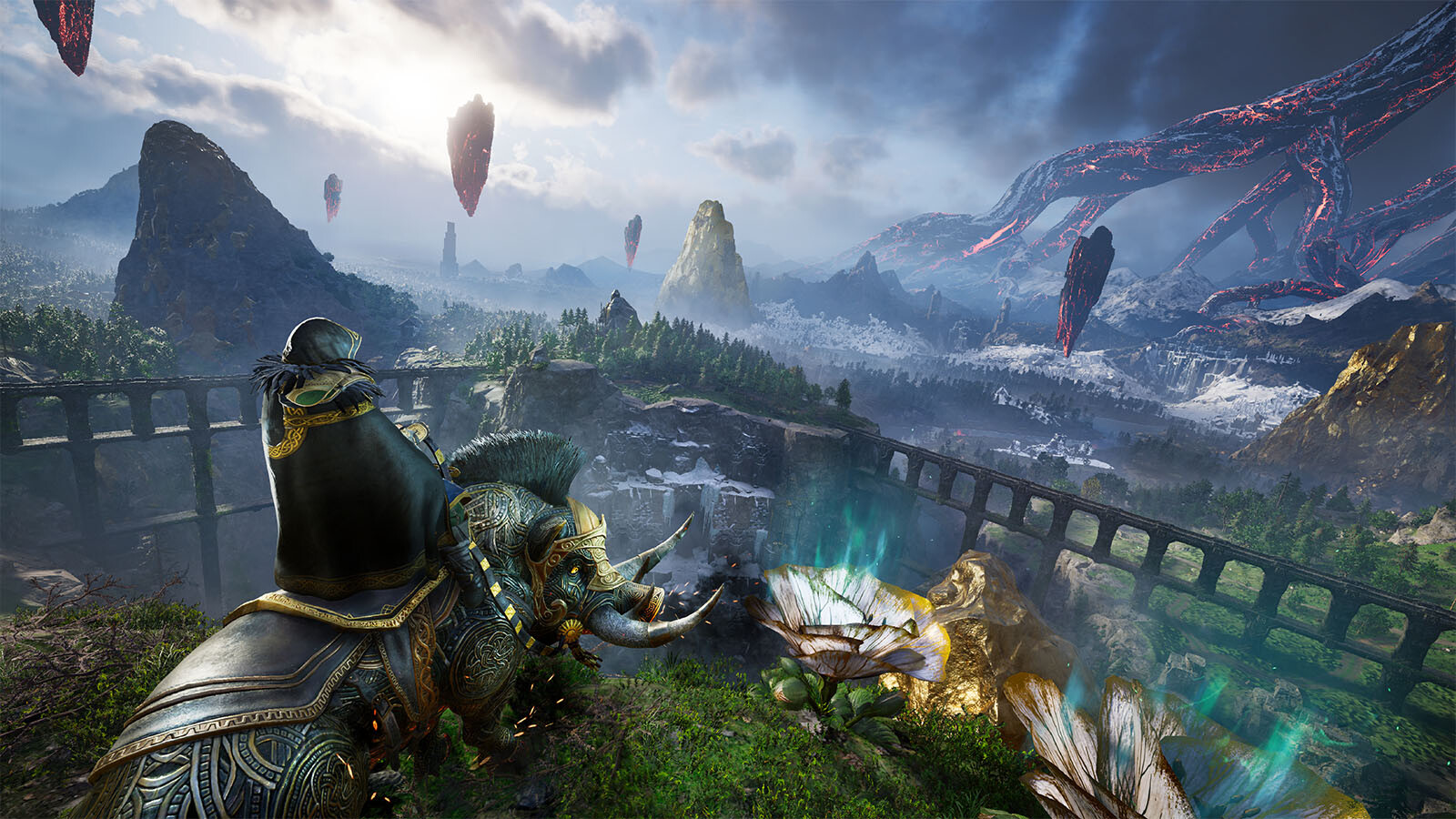 For Eivor, the journey is far from over. This new adventure will take you through a completely redesigned, fantastic game world of the Viking saga. Ubisoft promises a lot and as you can see from the trailer - they intend to deliver a real thick package of content. That is why AC Valhalla: Dawn of Ragnarok is not exactly a typical DLC at a budget price, but in terms of content and price almost comparable to full games. Bear in mind though - this isn't a standalone expansion. In order to play Dawn of Ragnarok, you need to own Assassin's Creed Valhalla. AC Valhalla is a worthwhile gaming investment even without the expansion. Ubisoft itself describes the expansion Dawn of Ragnarok as the "most ambitious expansion in the history of the game series".
Pre-order of AC Valhalla: Dawn of Ragnarok now available on Gamesplanet - with bonus content
As a Ubisoft partner, we are right there at the start of the pre-sale and can now offer you Assassin's Creed Valhalla: Dawn of Ragnarok for pre-order with 10% discount. Important for all owners of AC Valhalla: Pre-order Dawn of Ragnarok on Gamesplanet now and get instant access to the Twilight Pack in the main game, which includes an equipment set, a mount and a raven skin! The offer ends on 9th of April 2022.