10 June, 2021 – CraigB

GP Team
Battlefield 2042 PC Version Comparison
Battlefield 2042 is now available for pre-order with the Standard, Gold and Ultimate editions on Gamesplanet. Extras included! Here we show you the differences between the various PC editions.
Battlefield 2042 will be released on November 19th 2021 for PC and can now be pre-ordered from Gamesplanet. Those who pre-order the game will have access to bonuses including early access to the upcoming open beta and more!
This is why Battlefield 2042 is all about shooting hard
Battlefield 2042 returns to the roots of the franchise's iconic all-out warfare as a multiplayer shooter. Set in a near future where man-made and natural disasters have changed the world, you line up heavily armed in geopolitical tensions and hopefully - with the support of your squad - dominate the battlefields using cutting-edge weaponry.
In Battlefield 2042, up to 128 players fight each other simultaneously on different maps. The first-person shooter offers battles on an unprecedented scale on huge battlefields. Players will enjoy a variety of large-scale experiences through updated multiplayer modes such as "Conquest" and "Breakthrough" and new features.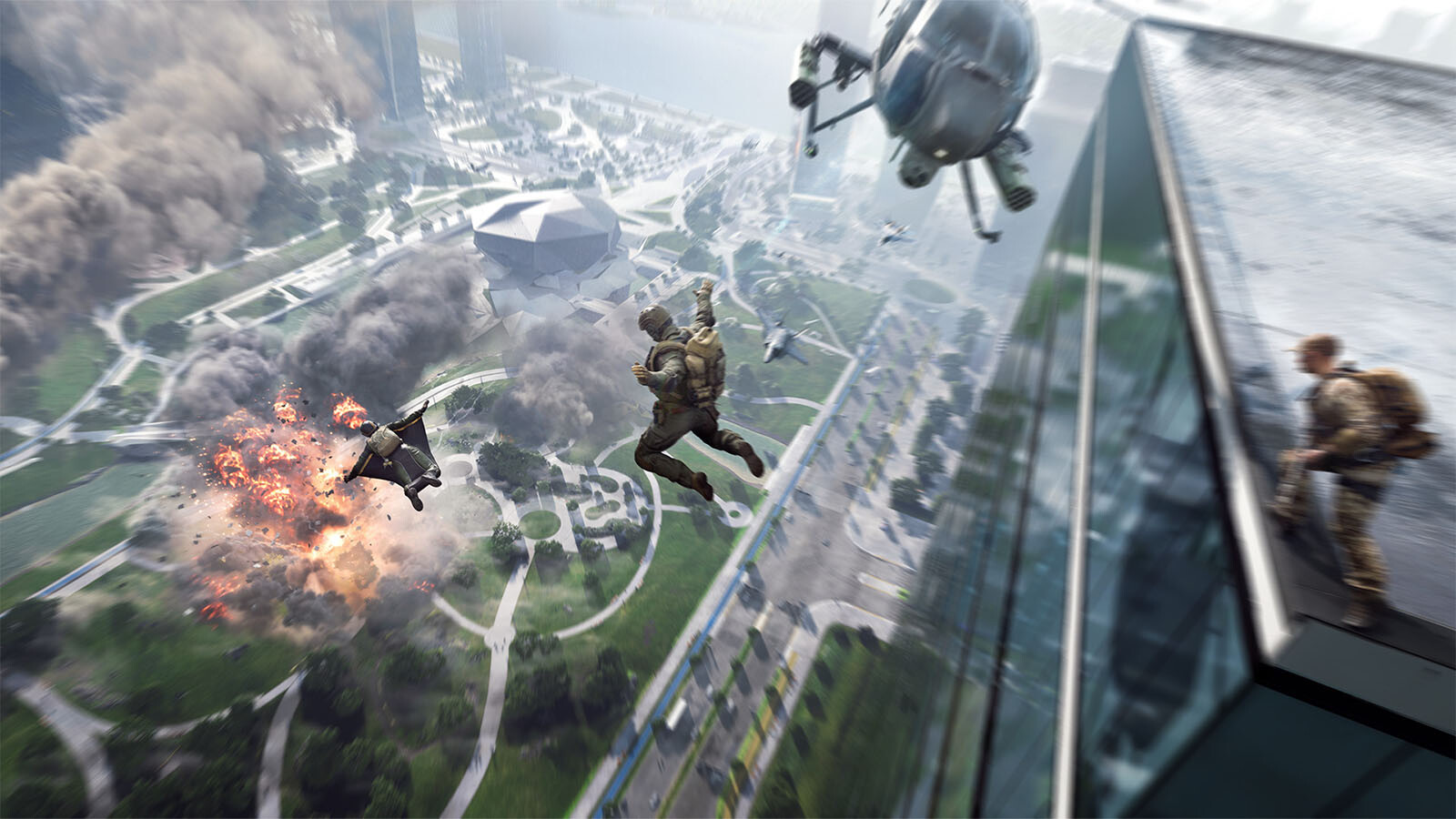 Battlefield 2042 - PC Version Comparison
Battflefield 2042 PC
Standard Edition
Gold Edition
Utimate Edition
Main Game (Origin Direct)
Play Early Access
Year 1 Pass: 4 new Specialists, 4 Battle Passes and 3 Epic Skin Bundles ("Scorched Earth", "Storm" and "Cold Blooded")
Midnight Ultimate Bundle (legendary outfit "Shadowcreeper", legendary weapon skin "Obsidian", legendary vehicle skin "Onyx")
Official digital artbook and exclusive digital soundtrack
Pre-order extras:
- Early Access to Open Beta
- Melee Knife Baku ACB-90
- Epic Weapon Talisman "Mr. Chompy"
- Player Card Background "Landing" and Recognition Token "Old Guard"
Pre-order
Pre-order
Pre-order