12 April, 2017 – CraigB

GP Team
Bayonetta Arrives on PC!
The rumour is true, Bayonetta makes her PC debut today! Featuring support for resolutions up to 4K, anti-aliasing, anisotropic filtering, SSAO lighting, scalable texture and shadow quality, and more. Plus you'll be able to switch English/Japanese voices at will during the game.
For those not aware, Bayonetta is the stunning action hack and slash from PlatinumGames Inc. that originally released on PS3/360 way back in 2009. Now 8 years on the game is finally making it's way to PC! Our heroine must discover the truth and fight for the future. Her daunting conquest sees her face off against countless angelic enemies and giant foes in a game of 100% pure action.
Now let's have Bayonetta 2 please SEGA?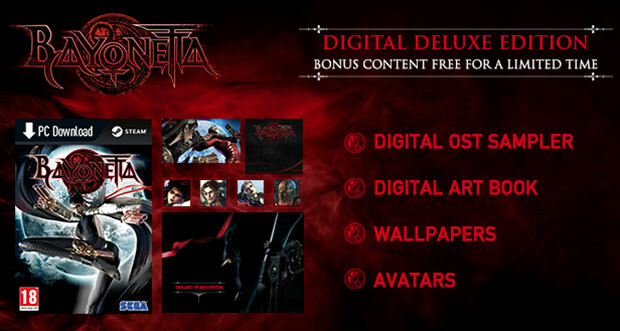 Get the PC version today for £13.59 (10% off)! You can also get bonuses if you purchase the game before April 25th!