16 July, 2019 – CraigB

GP Team
Borderlands 3: So Happy Together Game Trailer
The Ultimate Looter Shooter experience returns later this year when Borderlands 3 smashes onto our screens on September 13th. As with previous games in the series, the game will offer the option to play solo or team up with friends in crazy co-op as a team of vault hunters shoot and loot everything that stands in their way. While we wait for the release, publisher 2k Games has released a brand new gameplay trailer featuring co-op action and set to "Happy Together" by The Turtles.
Borderlands has always been a great series for playing with friends and the next entry in the series looks set to continue that trend. You'll also be able to change the way loot works this time around with the option to have personalised loot or keep things as they always have been, with loot being available to pick up for anyone in the group. There's also scaling as enemies and loot matches the level of the player, so if you are playing with another player who is higher than you it'll be matched to your level to keep things fairer. Lastly, it was revealed recently that the game will support Apex Legends style pinging, allowing for a better experience for those who don't use voice communications.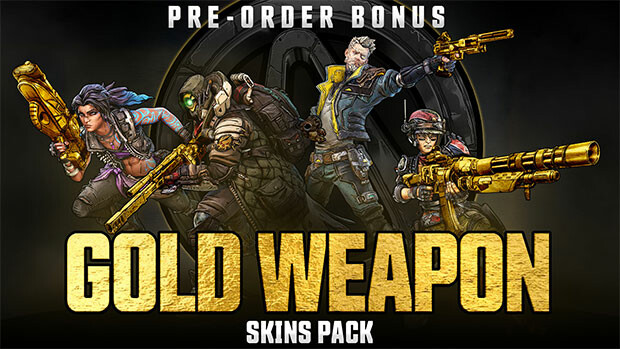 Borderlands 3 launches on September 13th 2019 and you can pre-order the game in three different editions at Gamesplanet (Official Partner of 2k Games) as Epic Games Keys. Those who pre-order the game will not only get the Gold Skins Package, but also Gamesplanet Wallet Cashback as a bonus! Take a look at our Version Comparison to break down what the content of the Standard, Deluxe and Super Deluxe Edition contains with a handy overview.