22 August, 2019 – CraigB

GP Team
Borderlands 3: 13 Minutes of New Proving Grounds 4k Gameplay
Set foot into the ring with Borderlands 3 when it arrives on September 13th. Find out more about the types of activities players will face after the credits have rolled on the main adventure. Borderlands 3 will introduce the Proving Grounds, and the return of the Circle of Slaughter arenas. If you're a vault hunter that loves a challenge then set foot into the arena to compete for great rewards.
PCGamesN were lucky enough to be able to capture some footage fresh from Gamescom 2019 with 13 minutes of 4k Proving Grounds Gameplay. Get a taste of the action that players will be able to witness when the game arrives next month:
In the video we get a detailed look at what awaits us with the Proving Grounds for Borderlands 3. This new endgame activity will see players compete in waves of enemies in order to get top-tier loot. Players will be able to enter solo, or with friends as they take on various challenges in the 6 different Proving Grounds maps. These are randomly generated and by finishing more objectives you'll get better loot, for example if you finish in a certain time or kill a specific amount of enemies.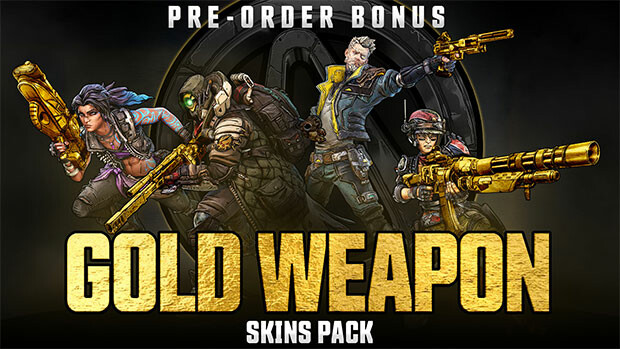 Borderlands 3 launches on September 13th 2019 and you can pre-order the game in three different editions at Gamesplanet (Official Partner of 2k Games) as Epic Games Keys. Those who pre-order the game will not only get the Gold Skins Package, but also Gamesplanet Wallet Cashback as a bonus! Take a look at our Version Comparison to break down what the content of the Standard, Deluxe and Super Deluxe Edition contains with a handy overview.