09 September, 2019 – CraigB

GP Team
Borderlands 3 - Lootsplosions await with the Cinematic Launch Trailer!
Not much longer to go now until the looter shooter sequel Borderlands 3 arrives with the release set for September 13th. And now a brand new Cinematic launch trailer prepares us for battle as a psycho cult threatens to tear the galaxy a new one. It'll be up to a team of new vault hunters to put a stop to them by visiting various planets in search of weapons and allies. Only 4 more days to go!
Which Vault Hunter will you be playing as?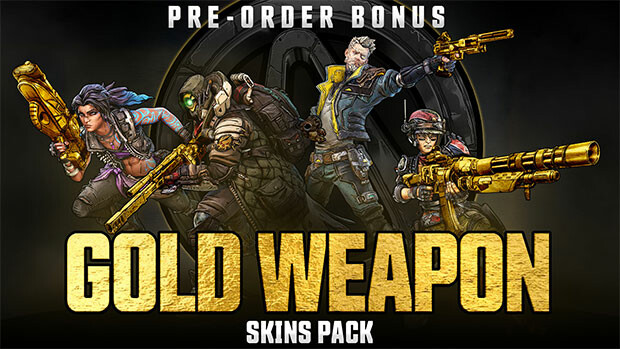 Borderlands 3 launches on September 13th 2019 and you can pre-order the game in three different editions at Gamesplanet (Official Partner of 2k Games) as Epic Games Keys. Those who pre-order the game will not only get the Gold Skins Package, but also Gamesplanet Wallet Cashback as a bonus! Take a look at our Version Comparison to break down what the content of the Standard, Deluxe and Super Deluxe Edition contains with a handy overview.