09 September, 2019 – CraigB

GP Team
Gamesplanet Review Round Up - Borderlands 3
The looter shooter sequel is back as Borderlands 3 launches later this week on September 13th. See what the critics are saying with our review round up while you wait!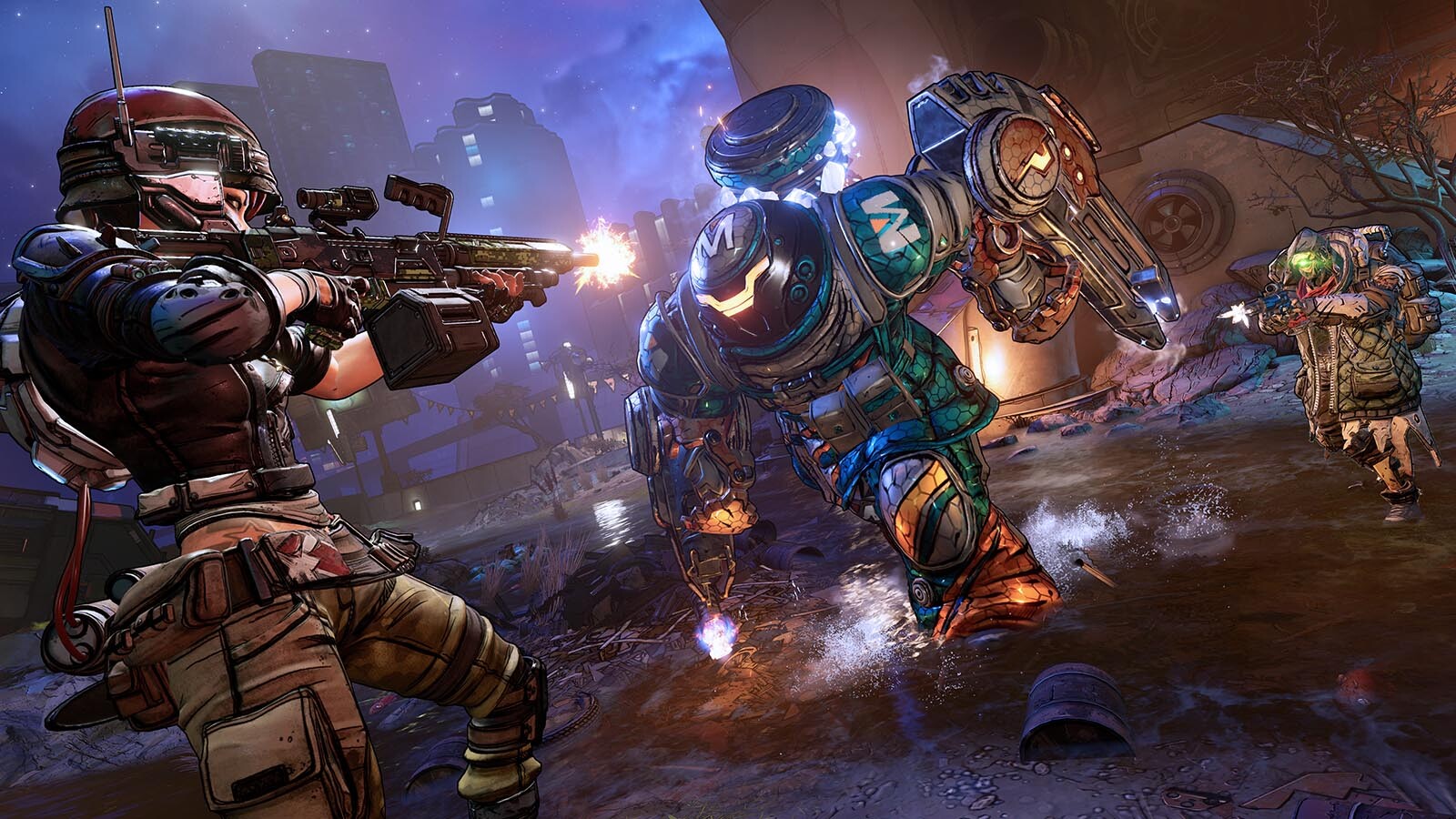 Go on an intergalactic adventure with new Vault Hunters when Gearbox Software's loot shoot series returns later this week with the launch of Borderlands 3 on September 13th. It's been 7 years since the launch of Borderlands 2 (or 5 years if you include pre-sequel) but the series is among the best Co-op games around with a fan base of millions, so what does the latest entry do differently?
Just like previous games in the series, players will be able to pick from a number of Vault Hunters (4 at launch) - each of which has their own skills and abilities. Play as Moze The Gunner with her Iron Bear Mech, bash skulls with Amara the Siren, hunt foes with FL4K the beastmaster or get up close up with Zane the mercenary. Customise your Vault Hunter using a variety of skins and heads to make your character unique to you. You'll also be able to pick from 3 skill trees for each class that'll give you more damage, faster reloads and much more - plus new action skills.
Borderlands 3 also takes players outside Pandora for an adventure across the stars thanks to the new mothership Santuary 3, which acts as the games hub. From here you're able to travel to other planets, meet up with your crew, buy weapons, go for a drink in Moxxi's Bar or hang out with Claptrap (when he's not busy making a girlfriend). While Handsome Jack may be gone, the terror doesn't stop as the Children of the Vault and their leaders, the Calypso Twins are trying to bring about chaos once again. Team up with Lilith and friends to lead an assault to restore balance to the galaxy.
Guns are once again a big thing, with bazillions of weapons to find and this time around each one will have a secondary fire mode to give even more power to the player. Each weapon manufacturer in the game has their own type of guns, and have distinct looks. For the first time in the series Borderlands 3 also adds in new types of weapons, such as Guns with legs, or a Laser-Sploder that fires both a laser and a rocket at the same time!
Quests at once again varied and there's at least 30 hours of gameplay from the main story (not counting side quests) that'll take you to new planets in your adventure. The series has always been known for crazy foes and boss fights, and Borderlands 3 is no exception with some really crazy fights that add new gameplay mechanics. Even when you've finished the main game that doesn't mean the party stops as Borderlands 3 features a number of end-game modes such as the Proving Grounds and Circle of Slaughter. There's also a new rank system that replaces the old Bad-ass rank from Borderlands 2 and a new ping system (Apex style) that can easily help players work together.
You'll also be able to pick from personalized loot, or keep things like in previous games with free for all loot. Want to team up with another player who is below your level? No worries, the game has level scaling to make everything easier to play with whoever you want, whenever you want!
While it doesn't reinvent the wheel, Borderlands 3 continues the formula the series is known for, with new twists to the gameplay and new characters. If you're a fan of the series or a newcomer then you're going to have a blast solo or with friends!
Let's dive into the critic scores to see how Borderlands 3 is doing among the gaming sites! Open Critic currently lists the game at a Mighty 84 rating, based on 10 critic reviews.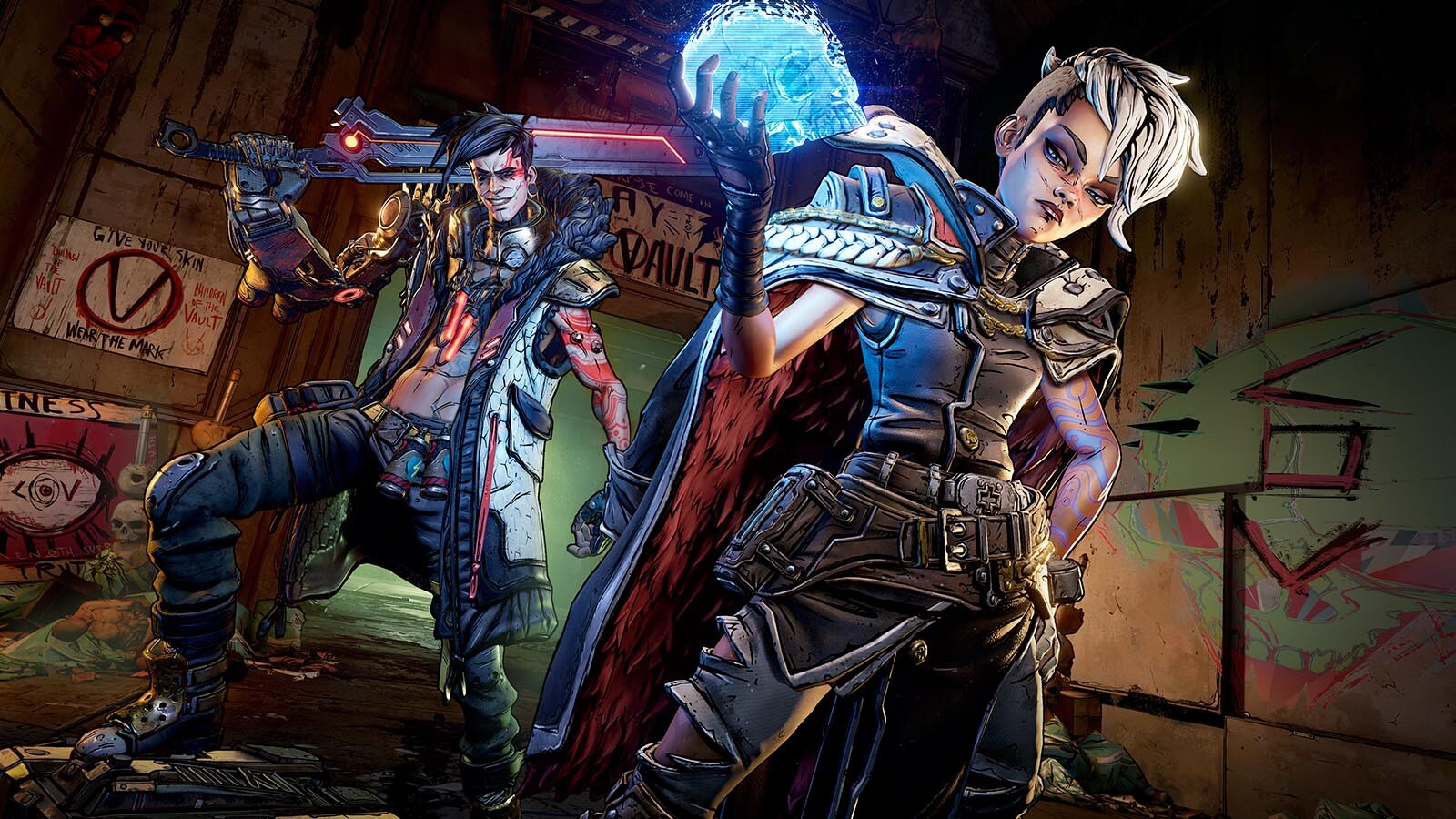 Critics on Borderlands 3
"Borderlands 3 fumbles with its bosses, but the game ultimately continues its predecessors' tradition of fun, mayhem-filled looting and shooting."
– Jordan Ramée, GameSpot (8/10)
"Borderlands 3 takes most of the good bits of Borderlands 2 and either rolls with them or improves upon them. It didn't need to reinvent the wheel either, as Gearbox pretty much had the formula figured out the second time around."
– Chris Carter, Destructoid (9/10)
"Borderlands 3 sticks to its guns and outdoes itself with an amazing arsenal of weapons, humor, and missions."
– James Duggan, IGN (9/10)
"An old formula executed well, Borderlands 3 rarely takes chances or strays from expectation"
– Matt Miller, Game Informer (8/10)
"The Borderlands formula might be a bit dated with its raunchy jokes and cheesy dialogue, but that doesn't change that it is a formula that keeps reeling players back in again and again. Despite the fact that I've already logged over 40 hours in the game, I still can't help but feel the want to dive back in with a new character just to experience it all again."
– Josh Hawkins, Shacknews (9/10)