12 September, 2019 – CraigB

GP Team
Borderlands 3 - Everything you need to know!
Travel the galaxy as a Vault Hunter when Borderlands 3 launches tomorrow. Get up to speed with the game in our handy recap guide while you wait!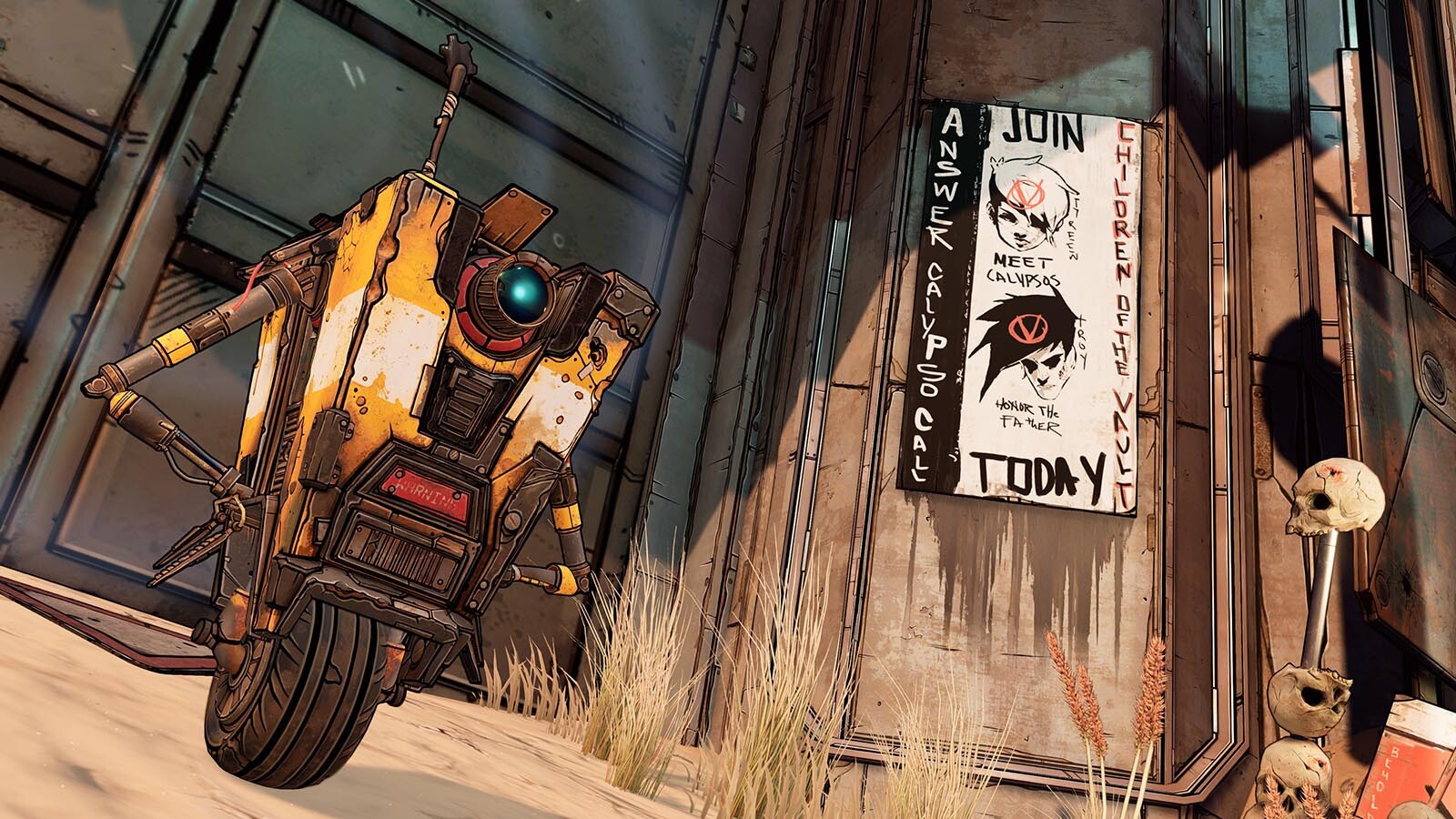 What is Borderlands 3?
Borderlands 3 is the latest entry in the popular looter shooter RPG series from Gearbox Software and 2k Games. Like previous entries in the series, players will pick from one of four Vault Hunters - each with their own unique powers and unique skill trees. Pick from Moze The Gunner with her Iron Bear Mech, bash skulls with Amara the Siren, hunt foes with FL4K the beastmaster or get up close up with Zane the mercenary. Customise your characters with a variety of heads, skins, colours and for the first time in the series, you'll also be able to change your HUD colours to match your character's personality.
This time around players will have to face off against the Children of the Vault and the mysterious Calpyso Twins. You'll meet up with NPC's from the series such as Lilith, Claptrap, Marcus, Moxxi, Sir Hammerlock, Tiny Tina and even previous Vault Hunters as you travel the stars. Travel to other planets and go beyond Pandora thanks to the Sanctuary III home-ship that acts as the main hub for the game, where you can equip items, resupply, talk to characters and set a course for new worlds. Ever lost loot from your adventure? With Borderlands 3 players will be able to recover their lost treasure thanks to a machine on the Sanctuary III that collects all non collected loot. Now you won't have to worry about missing out thanks to a full inventory.
The game also has an insane amount of guns, with billions of weapons to find within the game from chests or by looting fallen enemies. This time around players can expect even more variety thanks to new weapons such as guns with legs, weapons with no reloads and even those with alternative fire modes. Want a pistol that fires out rockets? No problem! Each weapon will also come with various buffs and unique effects to make them stand out from the rest. Both Gear and weapons you find within the worlds of Borderlands 3 comes in multiple rarity quality, with Uncommon, Common, Rare, Epic and Legendary.
Enjoy over 30 hours of story content from the main missions, and even more thanks to the variety of side quests that are littered throughout the planets. Once again you can expect crazy side quests with new foes and like in other entries, boss fights will test your skills in combat with new gameplay mechanics. After you've completed the main game the fun doesn't end as you're able to replay the game with the True Vault Hunter mode that bumps up the difficulty and rewards given. For the die hard players there'll also be 3 Mayhem Modes that further bump up the challenge and loot. Borderlands 3's end-game also features a number of game modes such as the Proving Grounds and Circle of Slaughter. There's also a new rank system that replaces the old Bad-ass rank from Borderlands 2 and a new ping system (Apex style) that can easily help players work together.
You'll also be able to pick from personalised loot, or keep things like in previous games with free for all loot. Want to team up with another player who is below your level? No worries, the game has level scaling to make everything easier to play with whoever you want, whenever you want! Don't like level scaling? Disable it in the options!
Borderlands 3 Trailer Recap
Looking for a recap on all Borderlands 3 trailers, gameplay videos and other videos you've missed? We've put together a playlist for all that below!
Borderlands 3 PC System Requirements
Make sure your system is up to the task of running the game with the PC System Requirements for Borderlands 3. We'd also recommend making sure you have the latest drivers for your Graphics Card to ensure the smoothest experience at release - AMD / Nvidia.
Borderlands 3 Minimum Requirements at 1080p Resolution
Operating System: Windows 7/8/10 (latest Service Pack)
Processor: AMD FX-8350 (Intel i5-3570)
Memory: 6 GB RAM
Graphics Card: AMD Radeon™ HD 7970 (NVIDIA GeForce GTX 680 2 GB)
Hard Disk Storage: 75 GB
Recommended Hardware for Borderlands 3 at 1440p resolution
Operating System: Windows 7/8/10 (latest Service Pack)
Processor: AMD Ryzen™ 5 2600 (Intel i7-4770)
Memory: 16 **GB RAM
Graphics card: AMD Radeon™ RX 590 (NVIDIA GeForce GTX 1060 6GB)
Hard Disk Storage: 75 GB
Borderlands 3 PC Version Comparison
Not sure which version of Borderlands 3 is right for you? Take a look at our handy version comparison guide to decide!
| Borderlands 3 | Standard Edition | Deluxe Edition | Super Deluxe Edition |
| --- | --- | --- | --- |
| Main game (Epic Games Key) | | | |
| Psycho Bandit Bundle | until Dec 31st 2020 | until Dec 31st 2020 | until Dec 31st 2020 |
| Gold Weapon Skins Pack | Pre-Order | Pre-Order | Pre-Order |
| Retro Cosmetic Pack | | | |
| Neon Cosmetic pack | | | |
| Gearbox Cosmetics pack | | | |
| Toy Box Weapon Pack | | | |
| Equippable XP & Loot Drop Boost Mods | | | |
| Season Pass | | | |
| Gamesplanet Wallet Cashback | £5 / $6 | £6.50 / $8 | £8.50 / $10 |
Borderlands 3 PC Pre-order Bonus
Borderlands 3 launches on September 13th. Pre-order the game from Gamesplanet to get your key instantly and preload the game ahead of the launch. Additionally, you'll also get the Gold Weapon Skins Pack to make your in-game weapons shiny and if you purchase before December 31st 2020 you can get the Psycho Bandit Bundle for free!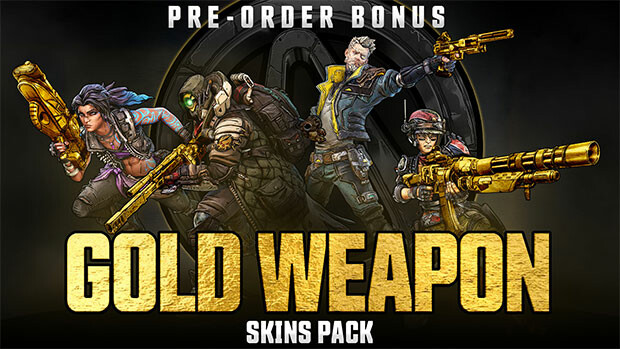 Problems with Borderlands 3? We're here to help!
Getting a new game is an awesome experience and we want to make that as trouble free as possible, so we've put together a guide of common troubleshooting problems and FAQ's to help you out with Borderlands 3 on PC. You can find our Help Topic here.