17 March, 2020 – CraigB

GP Team
Gamesplanet Review Round Up - DOOM Eternal
Take a trip to hell and back once again when DOOM Eternal launches on March 20th. See what the critics are saying with our review round up while you wait!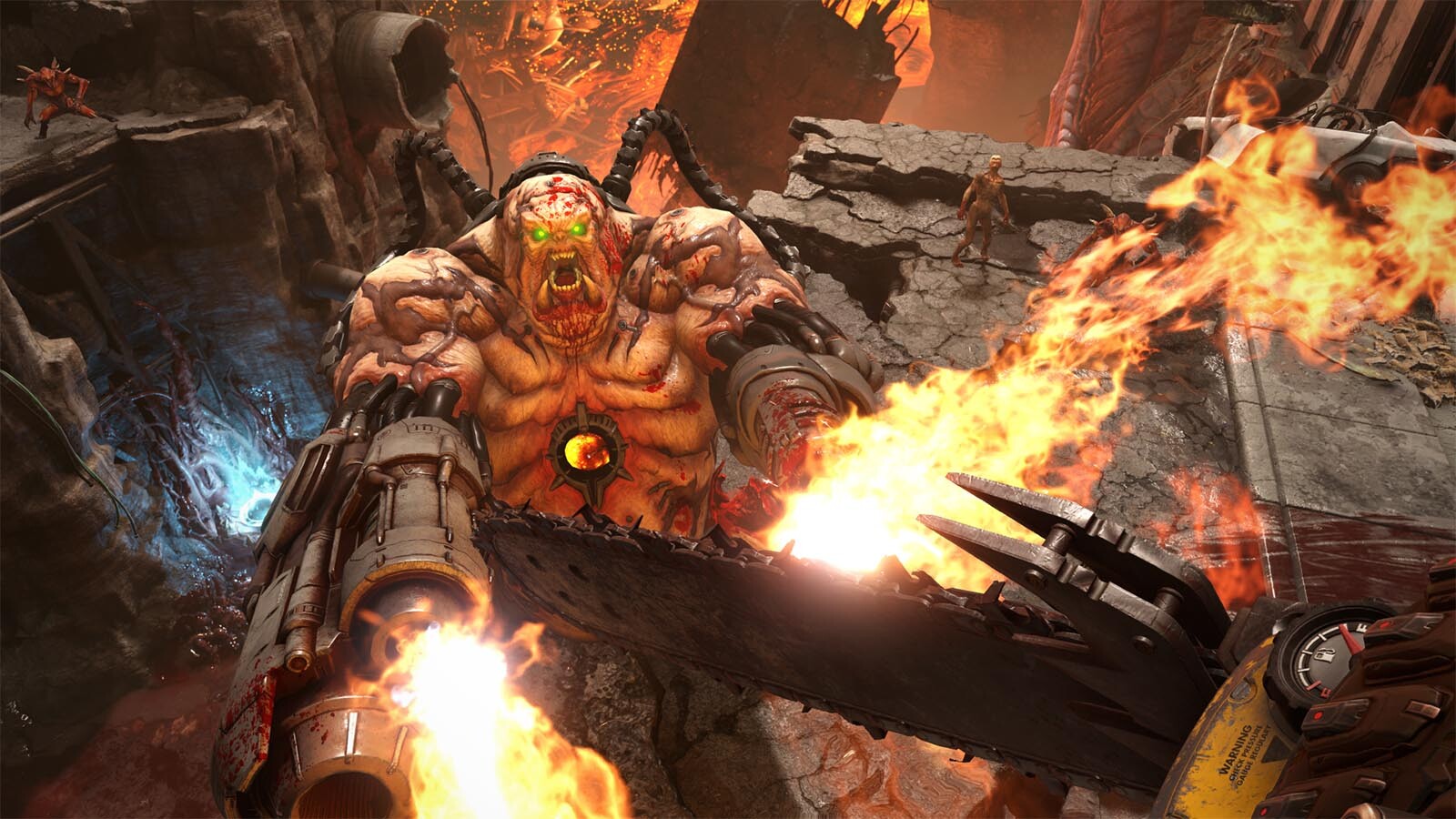 You may have fire, but I have a chainsaw.
Become the DOOM Slayer once again in an effort to save humanity with the FPS Action sequel DOOM Eternal from the team at ID Software. Like DOOM before it, Eternal includes a fantastic single player campaign which is reportedly 15 hours long, as well as bringing a new 2v1 BattleMode that sees 3 players go head to head in the arena with 1 player being the Slayer and the other two being demons.
In the next chapter for the DOOM series, the campaign picks up after the 2016 game with humanity under threat once again. You'll play as the Slayer as he fights to save the human race by defeating hordes of enemies - including the return of demons from DOOM II that offer another challenge. Combat has been reworked and now each demon will have a weak point that you can exploit - such as head or chest shots. There's an extra layer of difficulty in encounters as you try to study the patterns of each enemy to figure out how to best deal with them.
Of course with a wide range of enemies to face you'll need some serious firepower, and DOOM Eternal doesn't disappoint there. It brings back the guns from the original game and also adds new mods that further enhance their capabilities. If you're low on ammo the revamped Chainsaw is able to grant you a restock midfight that gives you a boost to help in the fight. The new "Flame Belt" accessory can also be used to burn enemies armour off, adding it to your own for extra protection. One of the new attachments for weapons includes a grappling hook for the Super Shotgun that brings you closer to enemies to deal with them up close. There's enough variety in the amount of guns and attachments that it'll be interesting to see how each slayer uses their tools.
Like the previous DOOM, players can also expect a range of collectables and secrets hidden throughout the massive levels. These can range from simply looking behind a secret wall, or jumping between platforms to find the prize at the end. There's also plenty of secret encounters and challenges that will keep even the seasoned players busy for a while. Players can also store their collectables and listen to some classic music from older DOOM titles in the Fortress of DOOM.
DOOM Eternal seems to be doing exactly what the 2016 reboot did and offers a fantastic mix of first person shooter and exploration that will keep you busy for hours. If you're a fan of FPS or Action games then DOOM Eternal may be the game for you!
Let's dive into the critic scores to see how DOOM Eternal is doing among the gaming sites! Open Critic currently lists the game at a Mighty 90 rating, based on 59 critic reviews.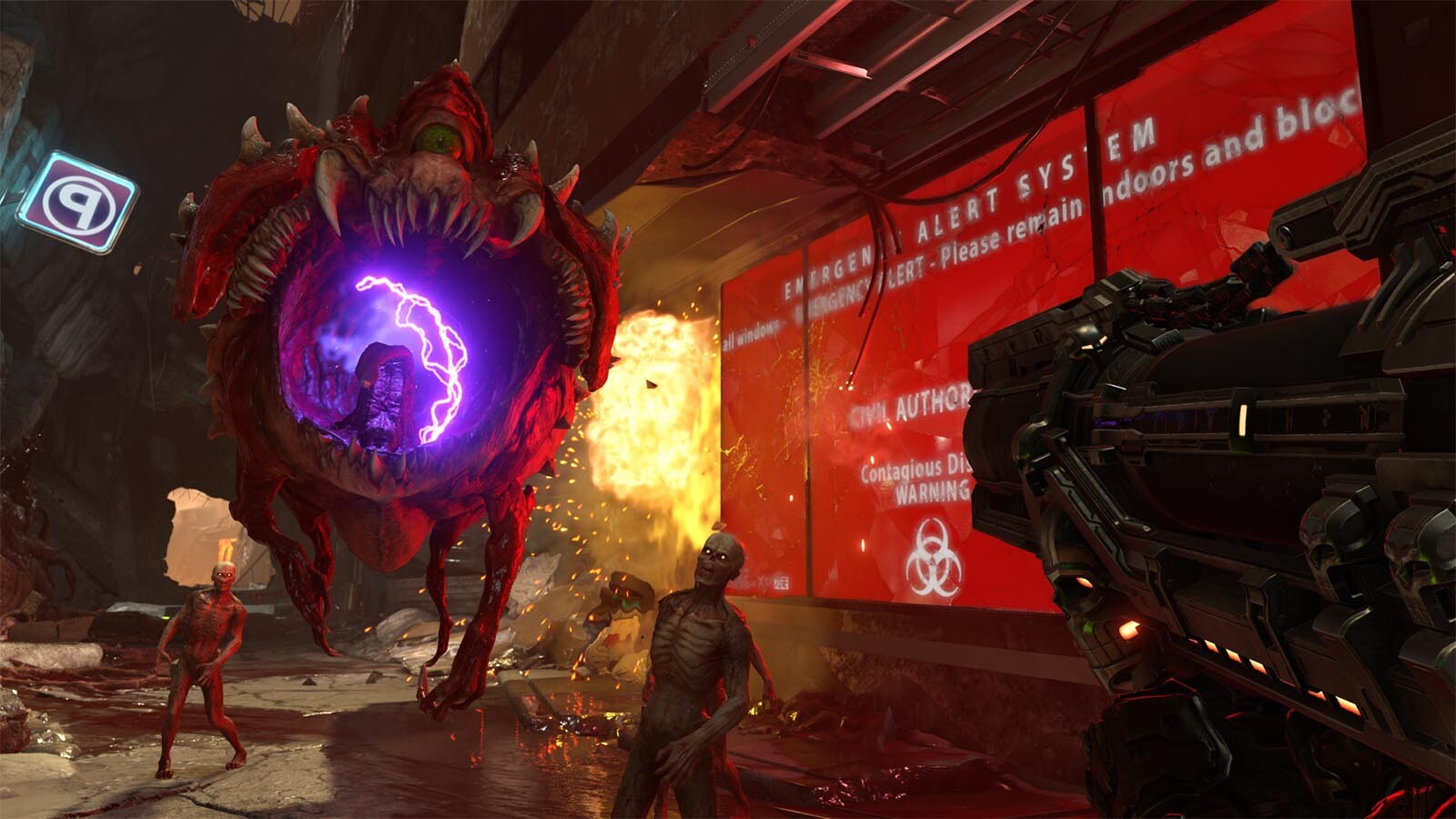 Critics on DOOM Eternal
"Doom Eternal is one of the best first-person shooter campaigns in years. Its brand of fun remains unmatched in FPSes."
– Ryan McCaffrey, IGN (9/10)
"Doom Eternal is a ceaseless, panicked nightmare that pushes you to point and click with more skill and style than ever before."
– James Davenport, PC Gamer (94/100)
"Doom Eternal intensifies the battles with Hell's hordes by requiring you to constantly calculate the best ways to rip, tear, and stay alive."
– Phil Hornshaw, Gamespot (8/10)
"Doom Eternal keeps the strong foundation built back in 2016 intact, while adding some of its own panache in the process. I think we can officially declare that the last iteration wasn't just a lone fluke, and that Doom is back in the shooter spotlight where it belongs."
– Chris Carter, Destructoid (8.5/10)
"Doom Eternal is a smart iteration of what came before it that occasionally stumbles under its own desire to evolve."
– Josh West, GamesRadar+ (4.5/5 stars)