24 January, 2018 – CraigB

GP Team
DRAGON BALL FighterZ: Everything you need to know!
Ascend to the next level with the action fighting game Dragon Ball FighterZ when it arrives later this week on January 26th. Get a quick recap with our handy guide while you wait.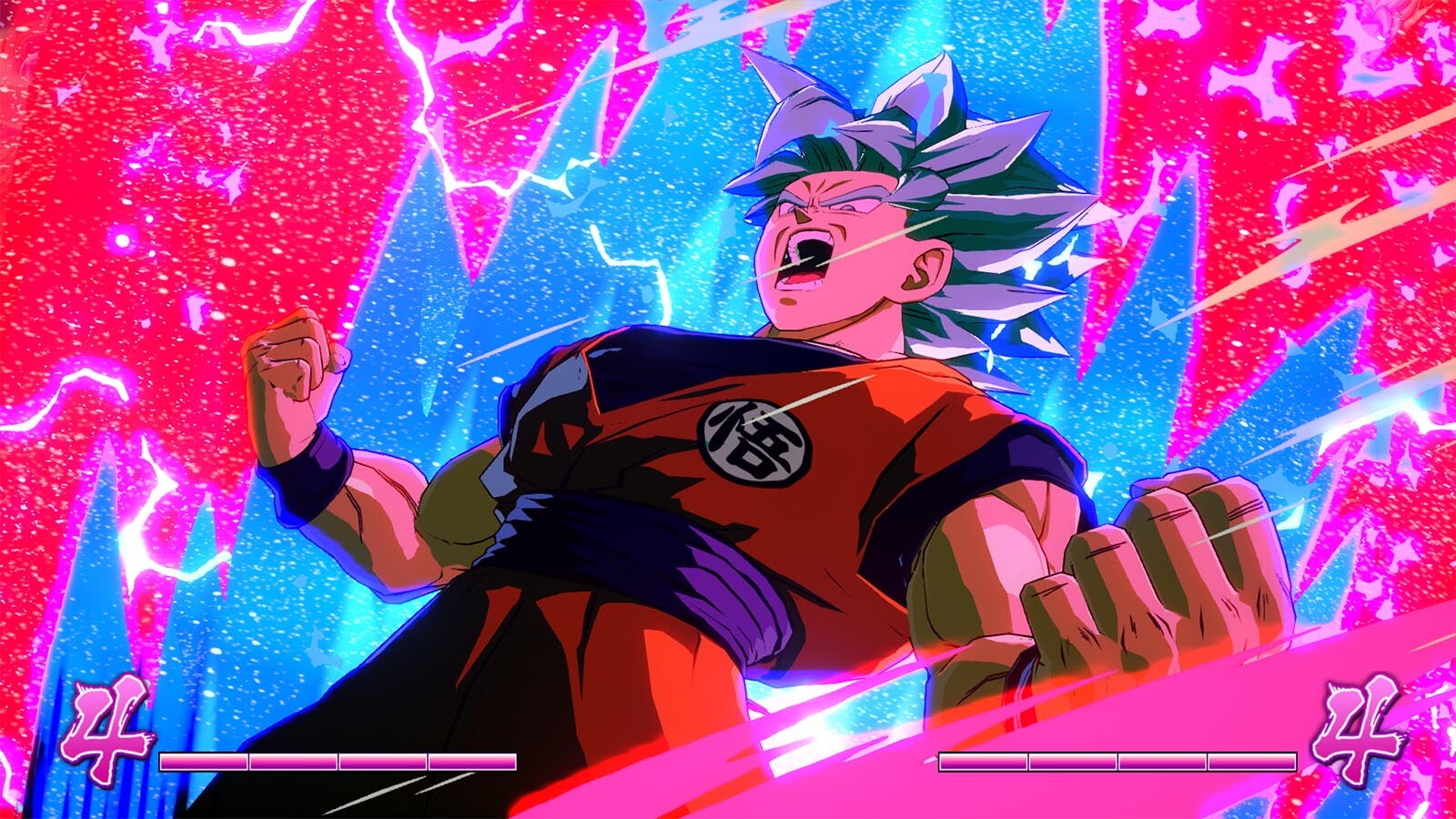 What is DRAGON BALL FighterZ?
Dragon Ball FighterZ is a new action fighting game from Bandai Namco and Arc System works (who have previously worked on the Guilty Gear series). Players will be able to enjoy a brand new Story mode which will add an original story and bring newcomers to the game such as the mysterious Android 21 who has her own secrets. Story mode consists of 3 story arcs with different characters for each one. One has you in the shoes of Goku, another puts you in control of Frieza, and the last one gives you control of Androids 18 and 21. Events take place after Dragon Ball Z and are focused around the Dragon Ball Super series (though if you've not seen that you don't have to worry as the game has an original story).
If you've ever wanted to be thrust into the world of the anime then Dragon Ball FighterZ is the perfect choice for you as it has the visual style and fast paced action that fans have come to expect. You will pick from a set of 3 characters to do battle with in 3v3 games (much like Marvel vs Capcom), each with their own unique set of moves and strengths. There will be a total of 24 characters playable at launch, with 8 more characters coming later with the game's Season Pass. These include fan favourites such as Goku, Gohan, Vegeta, Cell, Frieza and a couple new faces from Dragon Ball Super like Hit, Goku Black or Beerus. There will even be a few variants of each character, such as SSGSS Goku and SSGSS Vegeta - which will be unlocked Early if you pre-order.
Expect a number of Multiplayer Modes to do battle with, from ranked modes to casual arena matches that will test your skills in battle. Like Dragon Ball Xenoverse players will start out in a lobby with other players (or solo) and from there you're given a choice of activities. The game also features loot boxes, however they cannot be obtained using real world currency and are purchased using in-game credits that you can get from completing matches.
If you're a fan of fast paced fighting games, Dragon Ball or anime then you'll find plenty of fun to be had with the easy to pickup and play mechanics of Dragon Ball FighterZ which caters to newcomers and veterans alike. Pre-order Dragon Ball FighterZ today and be ready to go at launch this Friday!
DRAGON BALL FighterZ Trailer Recap
Looking for a recap on all the DRAGON BALL FighterZ trailers, gameplay videos and other videos you've missed? We've put together a playlist for all that below!
Launch Times and Preload Info for DRAGON BALL FighterZ
The word from Bandai Namco is that there will not be an official preload for DRAGON BALL FighterZ, but you can get your key right now so you're ready to play when the game launches tomorrow!
Launch Time: Jan 25th @ 11pm GMT / 12am CET (Jan 26th)
The release time is currently unknown, Steam lists 6pm GMT on 26th as their time. We will update if we find out another time from Bandai. Apologies for the confusion!
DRAGON BALL FighterZ PC System Requirements
Be sure to also make sure your system is up to the task of running DRAGON BALL FighterZ on PC, you can take a look at the system requirements for a list of minimum and recommend requirements required to play the game.
DRAGON BALL FighterZ Version Comparison & Pre-order Bonus
Still not sure which version to get? Gamesplanet to the rescue! We've prepared a handy version comparison to help players decide which version is the best for them!
| DRAGON BALL FighterZ Editions: | Standard | FighterZ | Ultimate |
| --- | --- | --- | --- |
| Basic game (Steam key) | | | |
| FighterZ Season Pass (8 new characters) | | | |
| Anime Music Pack (11 songs from Anime) | | | |
| Commentator Voice Pack | | | |
| Early Unlocks for SSGSS Goku and SSGSS Vegeta | Pre-order bonus | Pre-order bonus | Pre-order bonus |
| 2 Exclusive Lobby Avatars | Pre-order bonus | Pre-order bonus | Pre-order bonus |
| 3 Stamps | Pre-order bonus | Pre-order bonus | Pre-order bonus |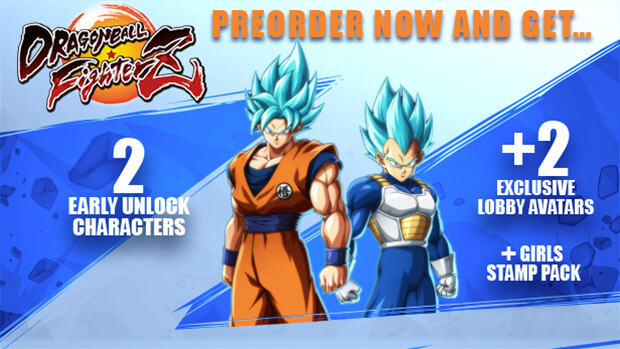 All versions of Dragon Ball FighterZ will get Early Unlocks for SSGSS Goku and SSGSS Vegeta, plus 2 Exclusive Lobby Avatars and the Girls Stamp Pack if you pre-order!
Problems with DRAGON BALL FighterZ? We're here to help!
Getting a new game is an awesome experience and we want to make that as trouble free as possible, so we've put together a guide of common troubleshooting problems and FAQ's to help you out with DRAGON BALL FighterZ. You can find our Help Topic here.