11 February, 2016 – CraigB

GP Team
Gamesplanet Review Round Up: Dying Light: The Following
Good Night. Good Luck. Again.
Last year's zombie survival action game Dying Light was a surprise hit, it even graced my top 5 games of 2015 reaching #5 and now one year on we're taking a look at it's expansion, "The Following". Most expansions are small and offer very little to do but this isn't the case for The Following which not only adds a brand new area that's much larger compared to the original's location but it also introduces a host of new features such as driving vehicles, a non linear progression system and a new story.
Dying Light already had some big shoes to fill, how did it's expansion hold out now it's been released into the wild? Let's find out.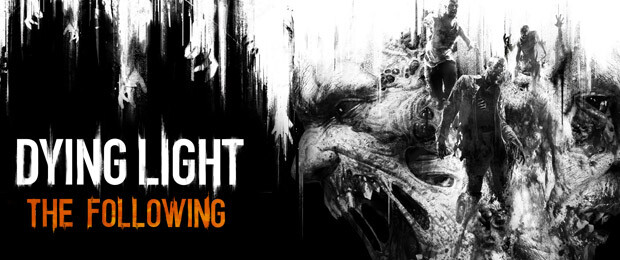 IGN gave "The Following" 8.8 out of 10, one of the first things you'll notice with the expansion is the vast open fields and vibrant colours - a change of pace from the streets of Harran in Dying Light, to make things easier to get around you'll be introduced to the buggy which comes with it's own skill tree and is fully customisable. As you level up your driver rank, you'll gain access crafting better parts, install new reinforced cage parts to show off collectible paint jobs, and even turn your ride into a zombie-killing machine with ram bars, flamethrowers, and mine dispensers. Even players teaming up with a friend can ride together and shoot enemies while on the move, you're even given new races to compete against friends (like the parkour challenges from the original).
The guys at GamingBolt found the story to be better than the original with plenty of twists and surprises, you once again play as Kyle Crane who is investigating the supposedly immune group of people in the countryside. There is also the cult's mysterious leader "Mother" who is said to cure people with the power of prayer. As an outsider to all these activities, Crane will need to gain the trust of both the locals and the Faceless, priests to the Mother, to investigate this immunity and use it to save the people of Harran. Much like the original there is plenty to do outside of the main story from random pop up events such as helping others survive a zombie attack to finding merchants that sell rare items not found in the shops. The game received a solid 8 out of 10.
Get your buggy today, complete with child attached to the wheel for no extra cost.
This time you're given a crossbow for your arsenal, Destructoid found the game to be much more tense using it and sneaking up on enemies. There are four different bolt types that you can use: normal, toxic, impact, and stun. I generally stuck to the normal arrows, especially when I snuck around the new Volatile caves. The volatiles are back and this time they can be found in caves, in the original you'd run into these at night but in The Following they can be approached during the day with the caves filled with them - a challenge for some. Also new is the Freaks of Nature which are giant versions of the infected and are best tackled in a group, if you find their weak point (or bring a really good gun like a cheater [me]), you can take them out solo. The reward for beating these deadly foes will be a chance at special blueprints which let you build even better weapons, the game was given a 9 out of 10.
Lastly we have Fextralife, some of the biggest moments in The Following is about building trust with various characters around the world that you can earn by completing various missions for them. From the wheeling and dealing Kaan, to the stoic faith of Jasir, via the attitude and sass of Ezgi and the friendly swagger of Bilal, the group you're helping are weak, vulnerable but always suspicious of you. You're an outsider and they've survived long enough to know that outsiders aren't to be trusted. Dying Light was a little easy for players and this time enemy AI has received a much needed upgrade (as part of the Enhanced Edition and free update which everyone gets regardless of owning the DLC), they are smarter, deadlier and will not give up as easily without a fight. This is meant to be endgame content though and the recommended level to begin is 12 so you should really play the original first to level up, that said you're free to switch between campaigns at the main menu at your leisure. It's very rare that I would consider DLC to be a worthwhile investment however if Dying Light is your thing, then The Following is definitely a worthwhile purchase. If you haven't played Dying Light yet, then now is the perfect time to pick up the enhanced edition of the game, which comes with The Following and all of the other DLC that was released in the past year.
Who brings guns to a crossbow fight?
For fans of the game it appears it's a solid expansion and brings a fresh take on the survival element with a great new addition in the buggy as well plenty of other new systems to further enhance the experience, the huge map is filled with plenty to do and you can spend a good chunk of your time exploring it. Very much looking forward to finally playing The Following and trying out the driving combat. In short another victory for Techland, they have delivered a great expansion and I look forward to future content from them. Perhaps an underwater Zombies expansion next?