22 February, 2022 – CraigB

GP Team
Farming Simulator 22 adds beautiful vineyards with the Antonio Carraro Pack
Developer GIANTS Software makes harvesting grapes and olives easier for you with the release of the Farming Simulator 22: Antonio Carraro Pack launching on March 22nd - we reveal what content you can harvest with the DLC.
Harvesting between vines in vineyards and between olive groves requires a lot of skill. Harvesting grapes and olives will probably be somewhat easier with the fast and maneuverable machines of the Italian manufacturer Antonio Carraro. The expansion pack for Farming Simulator 22 comes under the name "Antonio Carraro Pack" and launches on March 22nd. You can pre-order the DLC pack now on Gamesplanet, either as a Steam or as a GIANTS Key.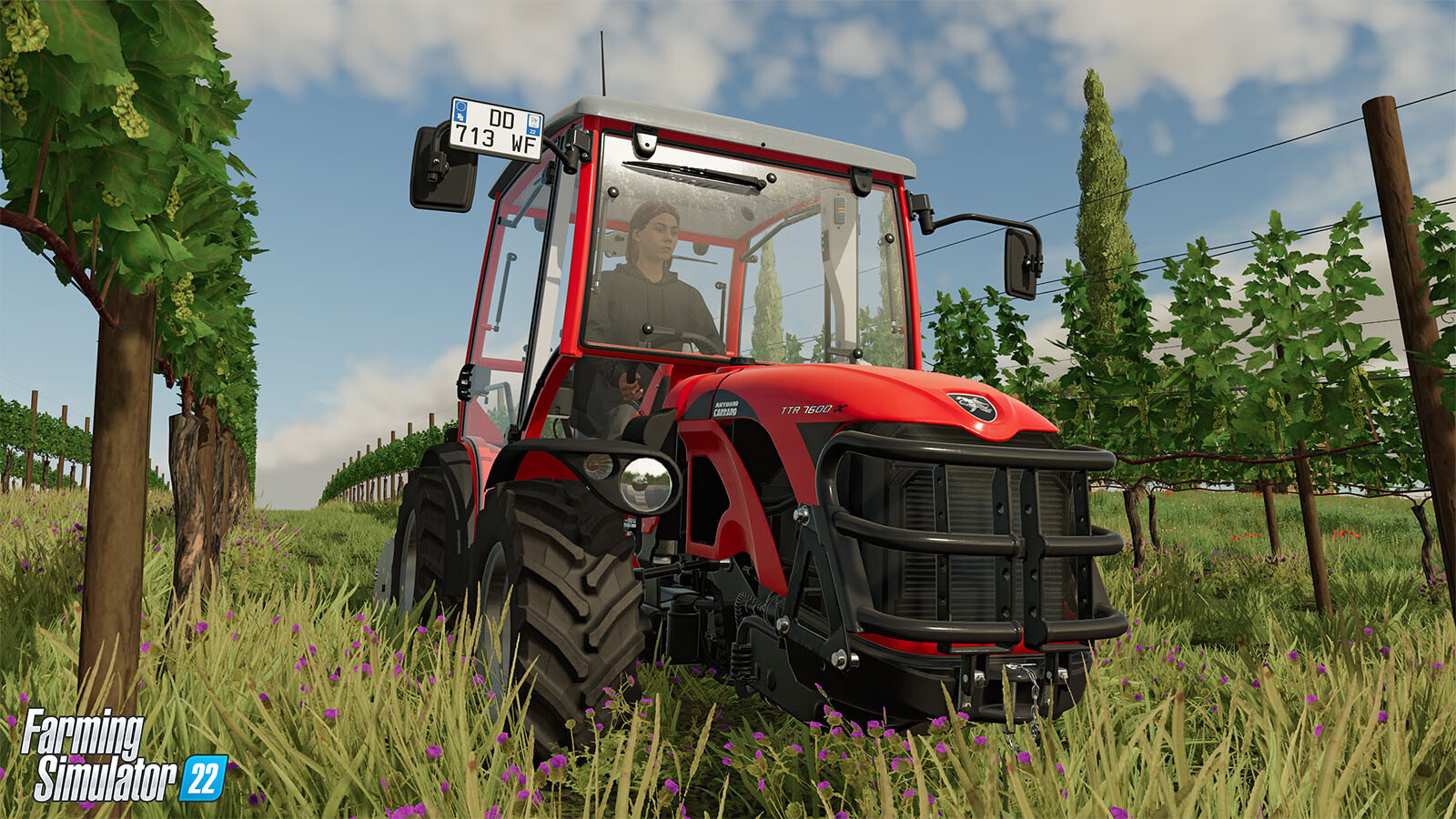 The special thing about Antonio Carraro's fleet of vehicles
According to developer GIANTS Software, the implements of the historic machine manufacturer from Italy are ideally suited for work in vineyards, grassland and plantations. Compact, flexible and very maneuverable are the tractors of Antonio Carraro. The Farming Simulator 22: Antonio Carraro Pack DLC package includes 10 new vehicles from the renowned brand for your Farming Simulator 22.
If you activate the Carraro DLC for your Farming Simulator 22 at the time of its release on March 22nd, you will also unlock Antonio Carraro's popular reversible quad track MACH 4 R, among others. Thanks to its articulated steering, the machine is particularly suitable for difficult situations. Also included in the Antonio Carraro Pack are, for example, the Supertigre 635 and the particularly flexible TTR 7600 Infinity. Here is a complete list of all the vehicles included in the DLC.
All vehicles in the Antonio Carraro Pack:
MACH 4 R
MACH 2 R
Supertigre 635
TTR 7600 Infinity
TGF 10900 R
TONY 10900 SR
TONY 10900 TR
TONY 10900 TTR
TTR 4400
Tigrecar 3200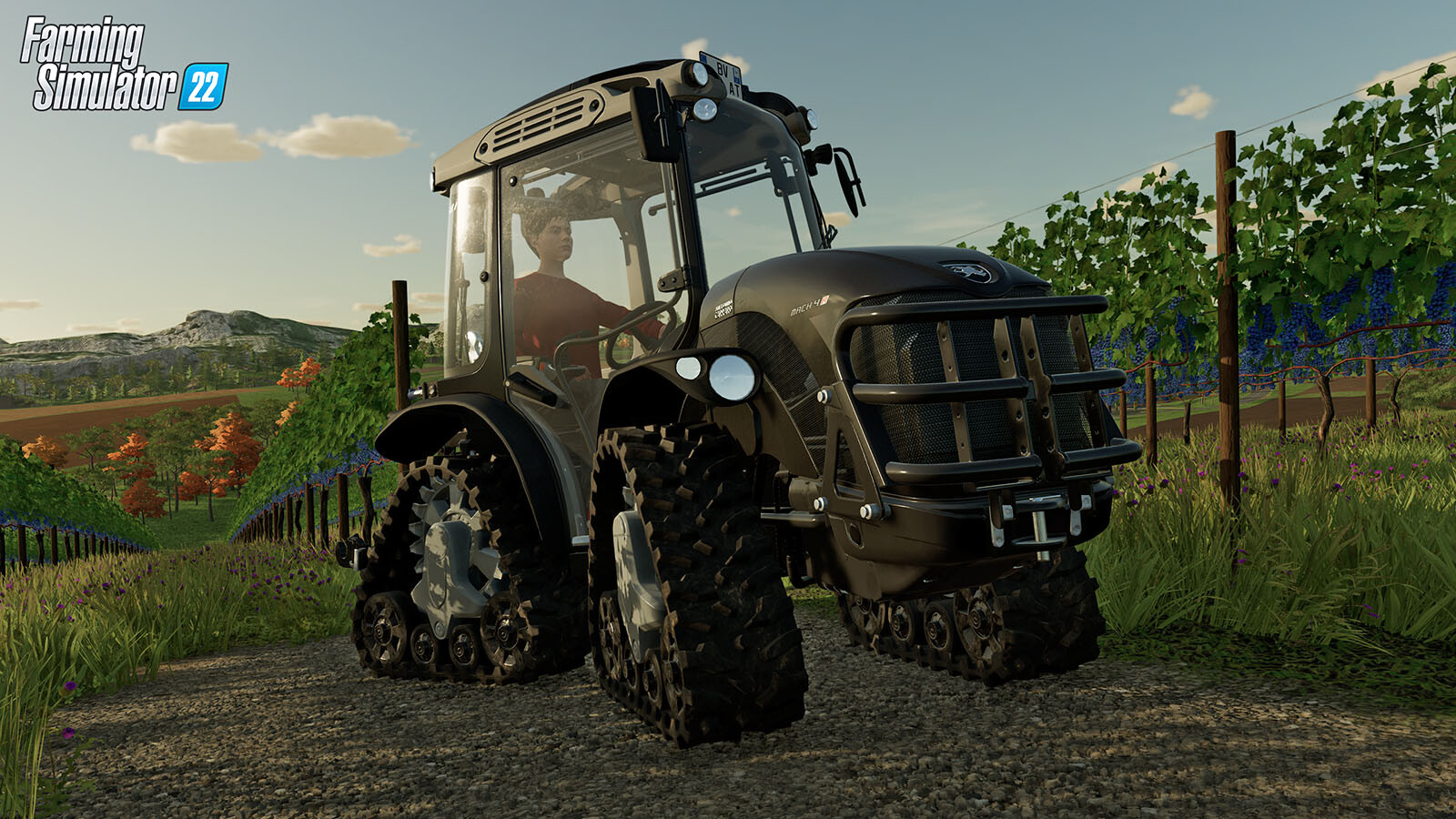 Antonio Carraro vehicles are particularly well suited to difficult and steep terrain, where maneuverability is of the utmost importance. Carraro machines are extremely compact, have small turning circles and offer good all-round visibility for comfortable maneuvering while working in the fields in Farming Simulator 22. Special driver's seats can be easily turned around so that you can adjust the driving direction to your tasks without much effort.
Farming Simulator 22: Antonio Carraro Pack for sale? On Gamesplanet we offer you the already mentioned Steam and GIANTS keys for the DLC, but also the Year 1 Season Pass, which also includes the expansion. If you've already picked it up previously then you'll simply receive the content when it becomes available at launch!