28 September, 2022 – RafalM

GP Team
Fertilise more efficiently: Pumps N' Hoses DLC for Farming Simulator 22 released with a Trailer
With the Pumps N' Hoses expansion for Farming Simulator 22 you will be pumping manure a lot and effectively. However, the DLC that is now available is by no means smelly - on the contrary.
For the first time, publisher and developer GIANTS Software is publishing a third-party add-on. Farming Simulator 22: Pumps N' Hoses does not come from GIANTS itself, but has been developed on behalf of Creative Mesh - so GIANTS can work on other things in the meantime. The DLC for Farming Simulator 22 is available now. For the strenuous farming activities, the Pumps N' Hoses Pack motivates with new brands and machines, but also with fresh gameplay mechanics - which might not even smell that fresh. You can see the new features here in the launch trailer.
Pumping fertiliser at high pressure - for more efficient fertilising.
Okay, you should perhaps know a bit about farming to be able to appreciate the advantages of the new gameplay features. If you are not familiar with terms such as "manure distribution" or "manure hosing", you will be able to farm smarter after playing with the Pumps N' Hoses Pack installed. These are hub systems for Farming Simulator 22, which open up a new approach to field fertilisation. You can combine hundreds of metres of drag hoses with high-pressure pumps and enjoy increased efficiency at the end. This can also be seen in the trailer.
In addition, Pumps N' Hoses gives you more options in terms of manure separation, manure distribution and setting up biogas plants. With the DLC, GIANTS Software is offering more than 30 new machines, tools and other equipment from well-known manufacturers. Schouten, Stallkamp, 2G Energy and BvL are thus represented in Farming Simulator 22 for the first time. This brings the game to a proud 150 brand licences.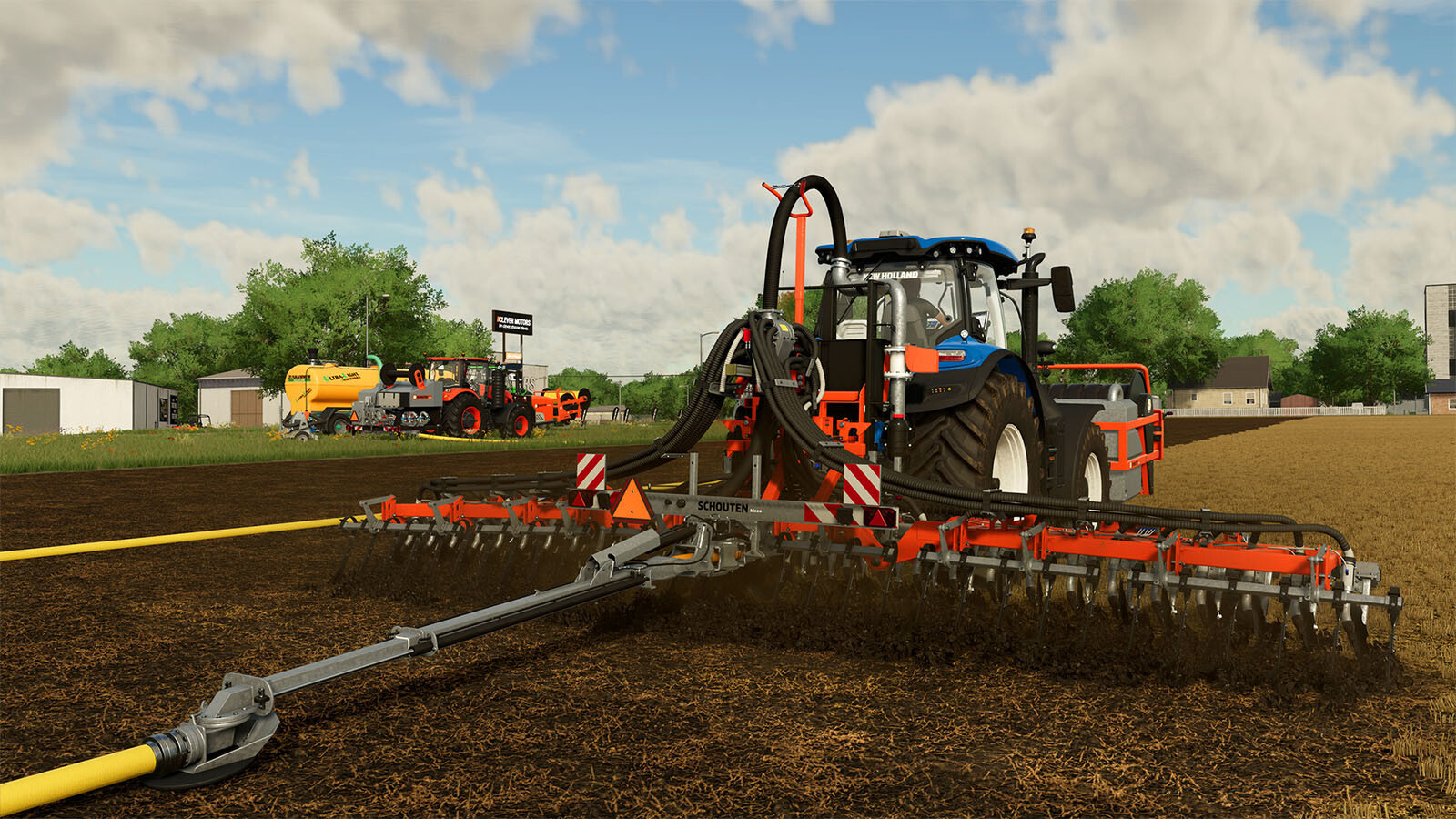 You can now buy the Farming Simulator 22: Pumps N' Hoses Pack on Gamesplanet with 10% discount - choose between a Steam- and a GIANTS-Key.