09 July, 2019 – CraigB

GP Team
Learn How to play Field of Glory: Empires with 5 Gameplay Tutorials
Conquer Civilizations later this week when Slitherine Games launches the next entry in their popular grand strategy series with the release of Field of Glory: Empires on July 11th. This latest entry in the franchise will bring everything that series is known for such as managing your empire, constructing buildings, and taking full control of the battlefield in epic battles - that can be played solo or against others with the robust multiplayer. New Kingdoms will rise and every decision you make will have consequences. Knowing when to retreat and when to fight will be critical in victory.
In this series of new gameplay tutorials, YouTuber DasTactic gives players the basics of battle with 5 videos covering everything from Battles to Regions, Military Operation and more! Returning player to the series? You'll also be able to import and export battles from Field of Glory II to use in Field of Glory: Empires.
Field of Glory: Empires Features:
Manage your Empire
Manage your Empire on a scale that fits you: adjust all the details of an important region, form provinces to oversee your growing realm.
Construct
Construct buildings to enhance your army, the life of your citizens, and the economy. Establish and grow a trade network of goods and resources.
The Battle System
The battle system is not just about who brings the larger force. Army composition and understanding the strengths and weaknesses of you and your enemy are decisive, so is choosing wisely the battlefield and the general to lead your troops.
Field of Glory II: Integration
And, if you want even more direct control, Field of Glory: Empires lets you export and load your battles into Field of Glory II and then load the results back into Field of Glory: Empires!
WEGO
War is decided not just by battles though, but also clever manoeuvres. Simultaneous (WEGO) turn resolution means thinking ahead to intercept – or to escape! – enemy armies will be essential. Field of Glory: Empires offers a living world where every decision has an impact on every actor.
Multiplayer
And once you think you are ready to be challenged, play against real opponents in one of the largest asynchronous multiplayer system ever created.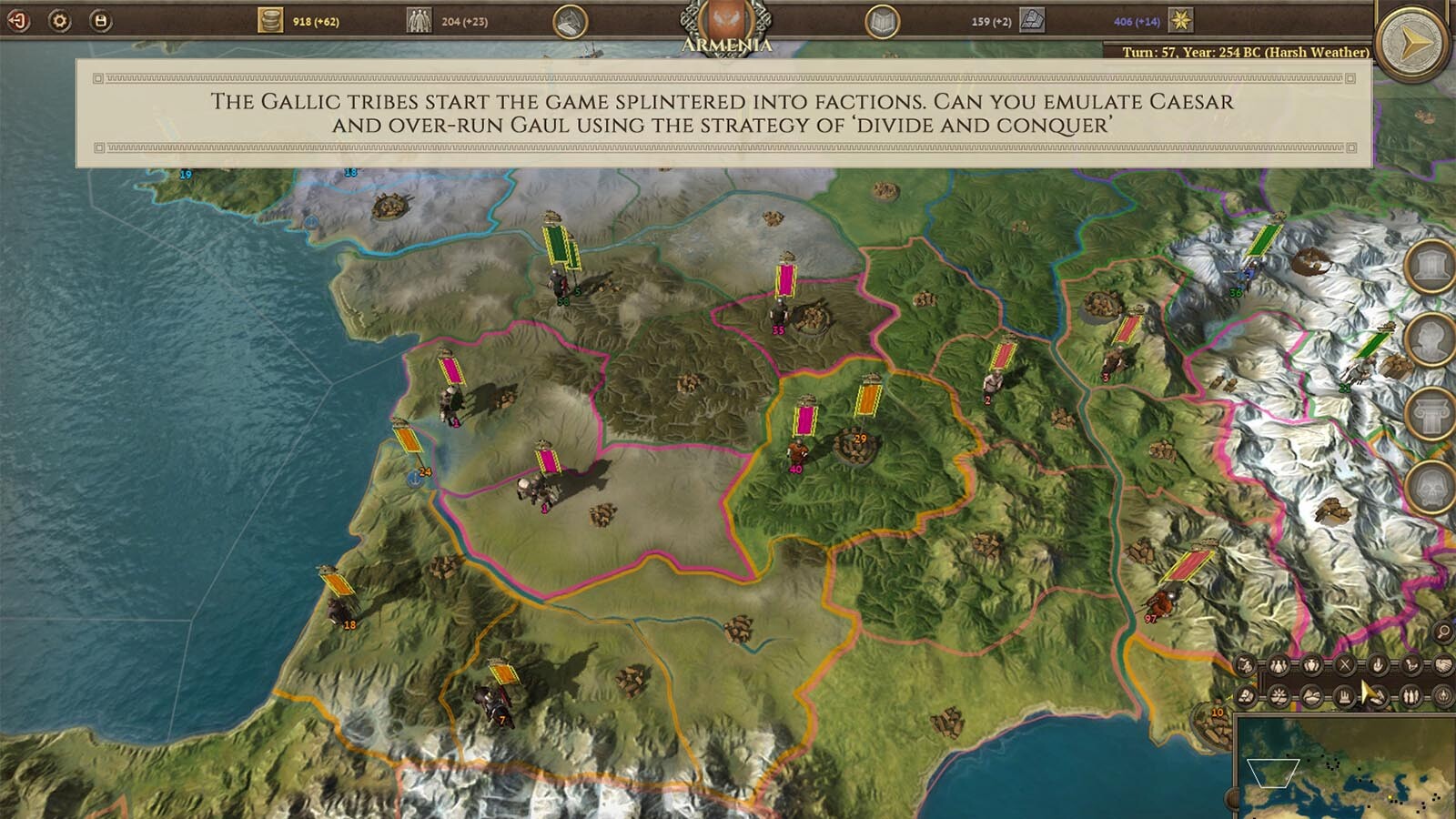 Field of Glory: Empires launches later this week on July 11th for PC and will be available from Gamesplanet to purchase at launch.
Source: https://www.youtube.com/watch?v=H7CG3e-LkEc&list=PLQrYLOdjwRhSYMZYwbqNszMD5DiDAlmvB