17 August, 2016 – CraigB

GP Team
Gamescom 2016 - For Honor - Viking, Samurai & Knight Factions Trailer
Vikings, Samurai, Knights are heading for war, discover the origins of each faction as we get a deeper look at the history between the unique clans. What drives them and which one will you side with?
You can also sign-up for a chance to participate to in the For Honor upcoming Closed Alpha between the 15th and the 18th of September - http://goo.gl/wj3mxe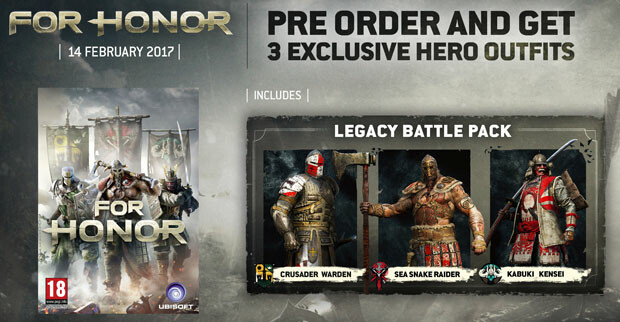 It'll be a Bloody Valentine's Day as For Honor is due for release on February 14th for PC, Xbox One and PS4. If you pre-order today you will receive the Legacy Battle Pack for free!