15 September, 2016 – CraigB

GP Team
For Honor Revelation Stream, over 2 hours of Gameplay Footage from the Alpha
Have you been invited into the For Honor Alpha? If the answer is no and you're still waiting then perhaps this glimpse at the game will help alleviate the disappointment as members of the development team live streamed the game for over 2 hours.
They go deeper into each class/abilities, maps, gear and game modes. What faction are you interested in playing the most?
For Honor is out on PC, Xbox One and PS4 February 14th, 2017. The best way to spend Valentine's Day!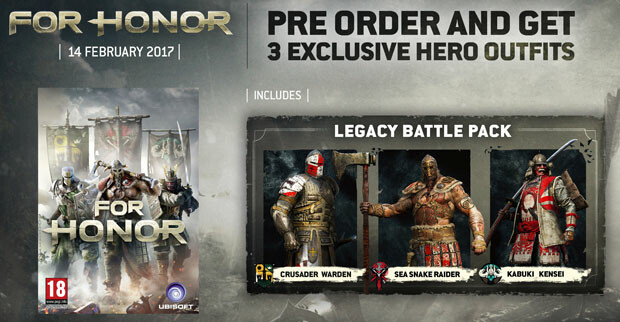 Pre-order the game today to receive the Legacy Battle Pack which includes 3 exclusive Hero outfits, one each for the Warden, Raider and the Kensei Factions.