16 May, 2017 – CraigB

GP Team
For Honor - Season 2 Kicks off Today, New Maps and Free Melee Packs Offered for all players!
For Honor Season II: Shadow & Might arrives today, offers Free Content including Maps and Melee Packs for all players. Plus Gear and Classes get revamped to make things better.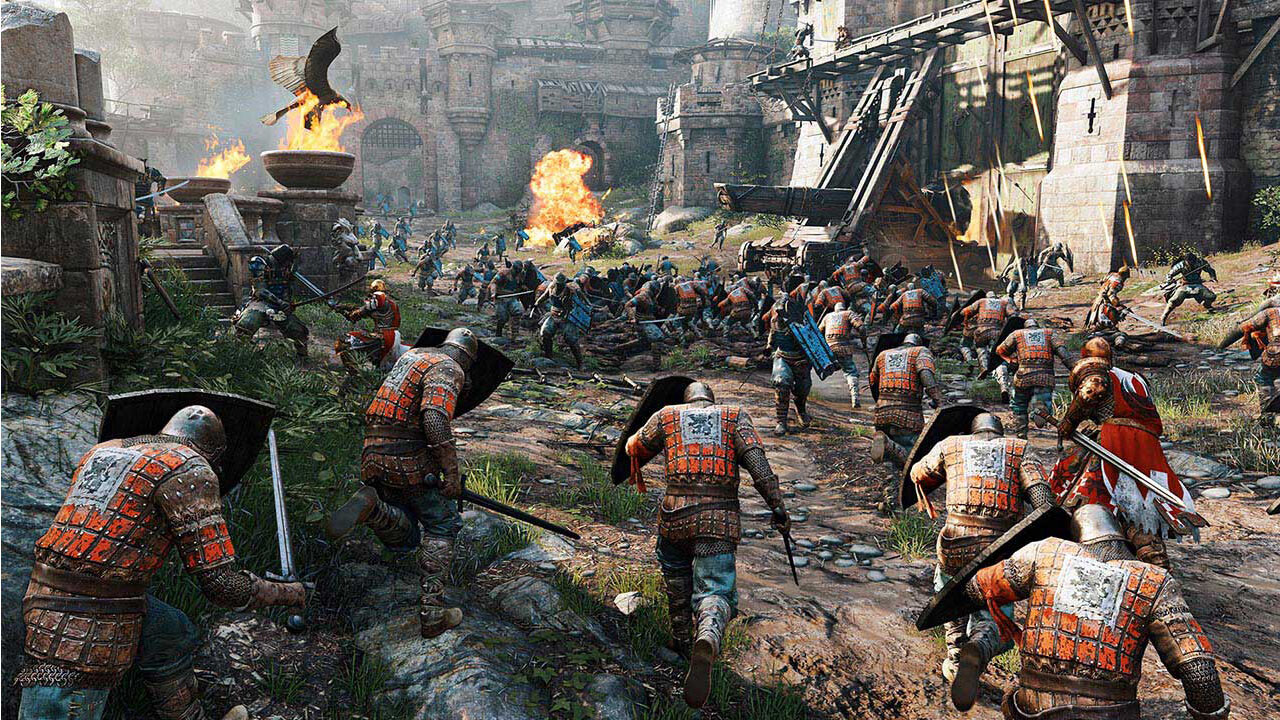 The next Season of For Honor is about to begin today, with it you can expect a new set of rewards and even more great maps to fight on. Additionally everyone will be able to claim 4 Melee Packs (which were handed out to all players on May 15th) will contain the following for free:
1 Melee Pack includes 1 crate and 3 days champion status, so you'll get a total of 4 crates and 12 days champion status!
Those packs are not limited in time. Since we have granted it to your player profile, they will be activated as soon as you log-in into the game.
One of the biggest changes this patch will be how Gear works, as it's undergoing a complete redesign and will hopefully change things for the better. Should you want to read more about the Gear Revamp you can visit the blog for more info.
Take a look at The Forge and Temple Garden maps that are coming along with the patch for free:
As a new season begins, another patch is also deployed and this time it's an extensive list of fixes/changes that should balance things out between all the classes in a big way as some get revamped. Below you'll find some highlights from the patch notes.
1.07 Patch Notes
Control Changes
Added the option to customize stick dead zones.
Fight
"Soft feints"
[Bug Fix] Guardbreak and Attacks can no longer be cancelled by switching guard and attack very quickly.
Unlock exploit
[Bug Fix] Unlocking during an attack will no longer make it unparryable.
Revenge
[Bug Fix] Melee attacks no longer drain stamina on a target with Revenge active.
Sprint
[Bug Fix] All characters are no longer able to maintain Sprint state while not actually moving.
Miscellaneous
Conqueror Feat
[Bug Fix] Conqueror Feat now correctly applies a +50% duration buff on the Boosts in Skirmish and Elimination.
Spectator Camera
Option to stay dead will no longer show if you can't be revived.
Ladders
[Bug Fix] Players no longer fall off ladder by releasing the slide down button when hitting someone.
Communication Beacon
[Bug Fix] Resolved an issue causing characters to stay stuck in Beacon placement mode.
Game Modes
All Modes
3V1 and 4V1 penalties have been tweaked so that it is no longer possible to get negative Renown
Skirmish
Corrected the value of Savior to be 15 Renown instead of 11
Added an Avenger Renown Bonus (15 points)
Meta Game
The personal contribution in round is now updated after assigning war assets. This was a fix for war asset count not updating correctly on the post-game screen
Moveset
Updated the use of the Successful Icon on moves that must hit.
You can read the full list over on the Ubi Blog, including a look at Class Changes and more.
Source: https://forhonor.ubisoft.com/game/en-US/news-community/152-289985-16/patch-notes-for-honor-v107