26 October, 2020 – CraigB

GP Team
Gamesplanet Review Round Up - Ghostrunner
Dive into the digital cyberpunk world when parkour action game Ghostrunner launches tomorrow. See what the critics are saying with our review round up while you wait!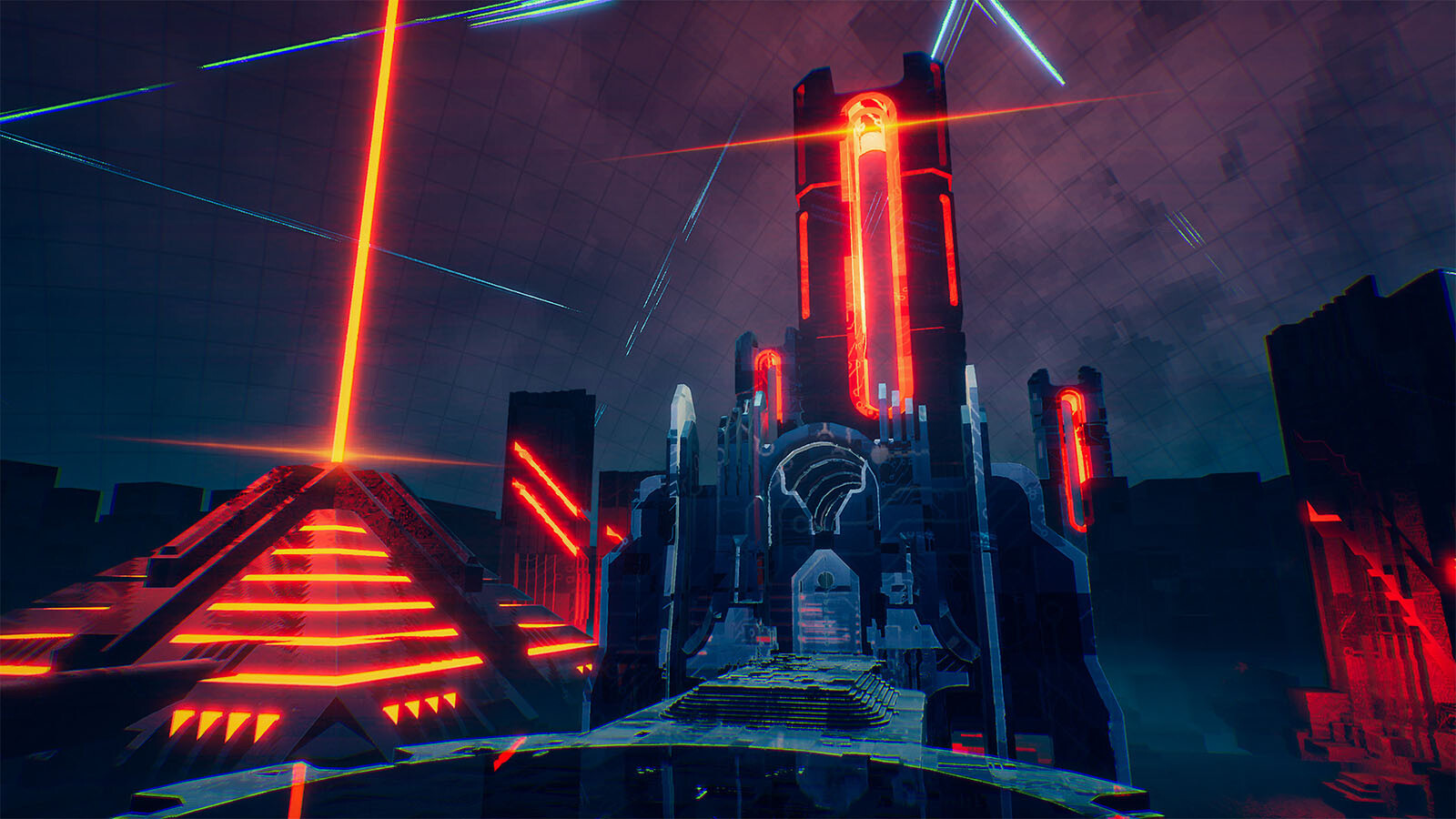 Digital cyberpunk worlds await!
Run, slice and dodge in the upcoming cyberpunk parkour game Ghostrunner from the team at One More Level. Players are thrust into a future where global corporations run the world and a group of survivors have taken refuge in the Dharma Tower. As a Ghostrunner it's your job to tackle any challenge in your way as you nimbly work your way through the neon lit streets and ruined areas, while also taking things into the digital world for certain areas of the game.
At the core of the game you're a cyber ninja with access to free running abilities and a handy sword at your side, but that's not all as the Ghostrunner has various upgrades that can make his free-running easier with dashes that slow down time and allow for dodging enemy fire. As you progress further in the story you'll be able to unlock new moves such as being able to deflect fire back at enemies or causing a wave of energy from your sword.
The game at the core shares concept with things like Mirrors Edge, which gave players a chance to free-run from rooftops, but didn't really dive into the combat too much. Ghostrunner has a mix of both free-running and "Matrix style" action, and you'll need to be quick on your feet to perfect timings as one wrong move could mean death. Fortunately death is not the end and its a minor obstacle as the respawn/checkpoints put you back into the game quite quickly.
Perfection is the key to mastering the 6-8 hour campaign, and as you explore each level you'll also come face to face with new enemies to tackle - who have their own unique abilities such as foes with Machine Guns that keep you on your feet or those with shields that will absorb damage.
Not only is the combat and free-running satisfying, but the look and feel of the game is ripped straight out of a Sci-Fi novel with gorgeous visuals and great sound bringing the cyberpunk world to life.
If you are a fan of parkour or cyberpunk settings then Ghostrunner is likely going to scratch the itch for you, at least until Cyberpunk 2077 comes along!
Let's dive into the critic scores to see how Ghostrunner is doing among the gaming sites! Open Critic currently lists the game at a Mighty 82 rating, based on 21 critic reviews.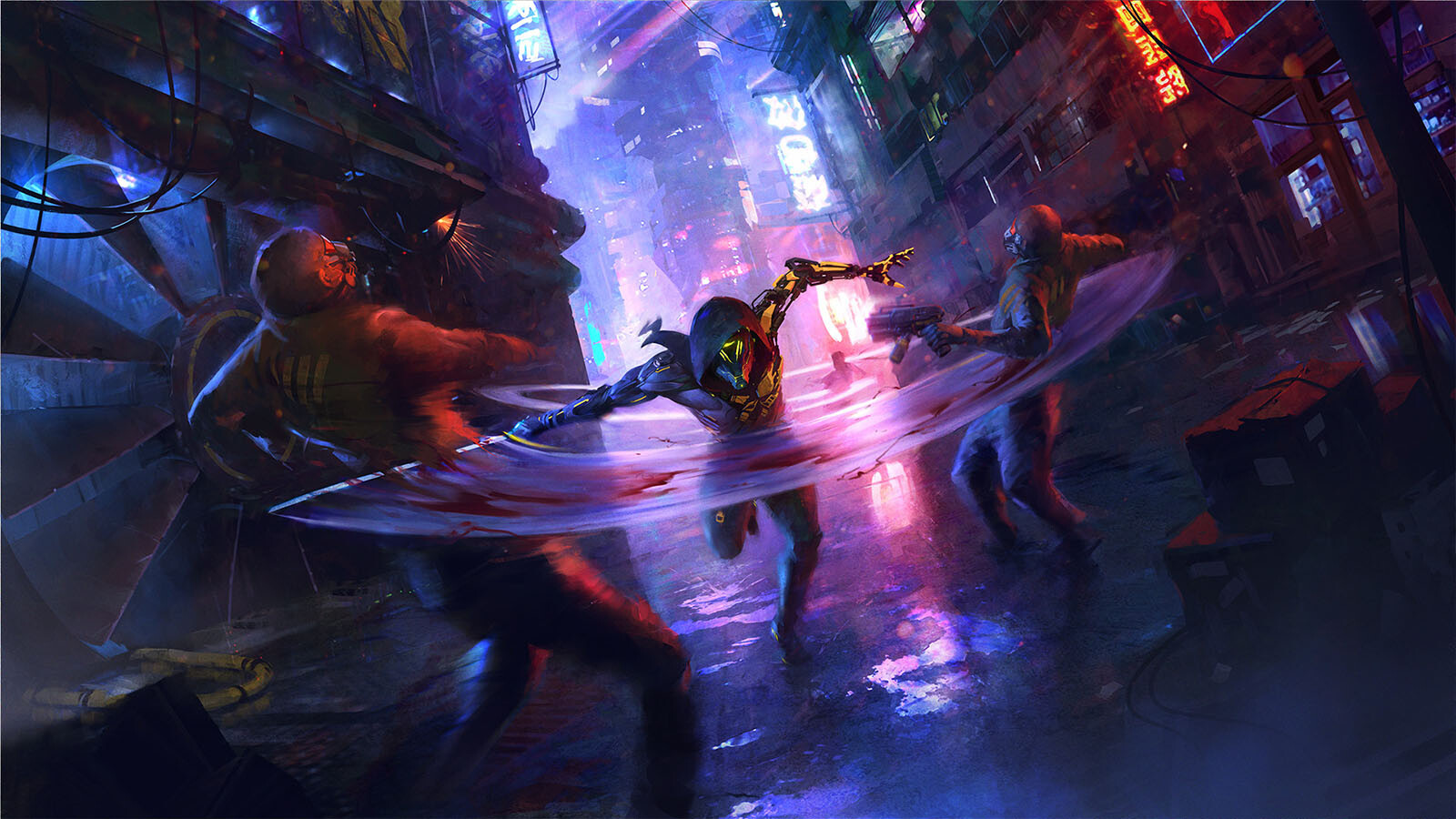 Critics on Ghostrunner
"Ghostrunner's lightning-fast gameplay makes for a short-lived but memorable action game with some incredible moments."
– Mitchell Saltzman, IGN (8/10)
"Ghostrunner is built for that subset of gamers who enjoy the steepest challenge. The story is solid, the world is beautiful, and the precision insane - but this is a hardcore experience from start to finish."
– Mick Fraser, God is a Geek (9/10)
"Ghostrunner is a hard-charging parkour climb, but summiting its platforming challenges is a thrill worth fighting for."
– Mike Epstein, GameSpot (7/10)
"Ghostrunner is a very well-crafted first-person action game featuring a lightning-fast pace, a very smooth parkour system, and tight platforming in addition to weighty, satisfying combat. The high challenge level and the one-hit-kill system, however, can lead to some serious frustration, as it requires a level of effort that not all players may be willing to put in the game. As such, Ghostrunner is a game that only the most hardcore of action games players will fully appreciate."
– Francesco De Meo, Wccftech (8/10)
"Unrivalled parkour mechanics and tough-as-nails combat more than make up for a bland cyberpunk setting."
– Jordan Forward, PCGamesN (8/10)