28 April, 2021 – CraigB

GP Team
Hood: Outlaws & Legends - Post Launch Content revealed
Publisher Focus is increasing the life expectancy for Hood: Outlaws & Legends. Among other things, many free contents are to enrich the end game of the multiplayer title.
A game that thrives on multiplayer interaction and its end-game content, and has PvPvE content written large on its banners, must also deliver after release to keep the community happy. Good news for all those who fancy team raids in the Middle Ages as publisher Focus Home Interactive has announced a range of add-on content coming to their upcoming title Hood: Outlaws & Legends after the May 10th release. See a taste of whats coming with a new trailer!
There will be free additional content for all players of Hood: Outlaws & Legends at regular intervals, the video says here. This includes new maps, characters, fresh game modes and more. You can access special bonuses if you are a buyer of the Hood: Outlaws & Legends Year 1 Edition: It grants you access to three seasonal Battle Passes with exclusive cosmetic content.
The clip also shows the first free content for Hood. For example, the "Mountain" map, which will be part of Season 0: Litha shortly after release. Travel with your rogue team through a mountain range known as "Storgramand" in the world of Hood: Outlaws & Legends. The map apparently offers several possibilities to tactically penetrate the areas guarded by enemies. Focus also teases community events and a new game mode for even more action.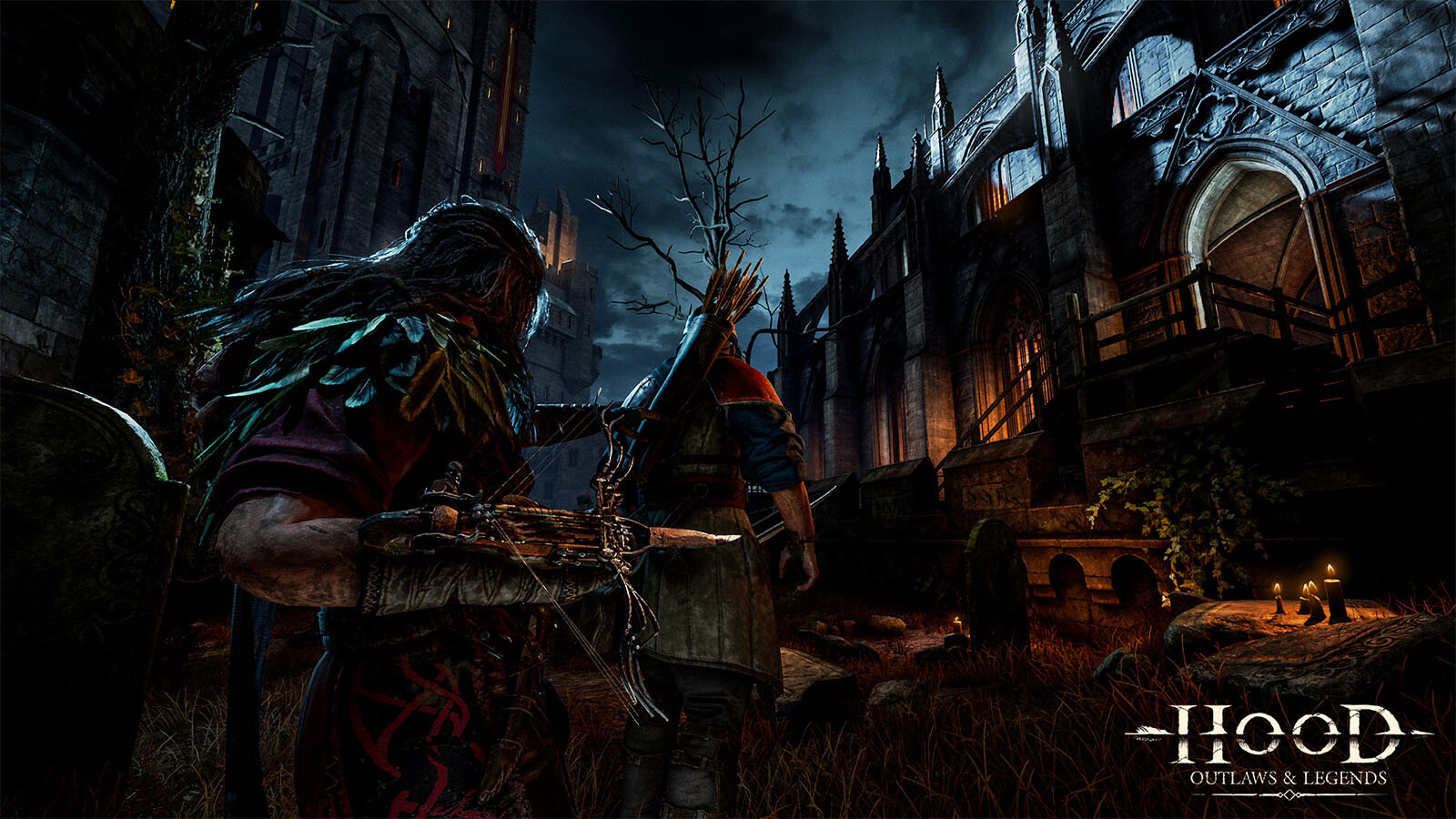 Hood: Outlaws & Legends launches on May 10th 2021 and you can already pre-order the title on Gamesplanet to get started earlier. Pre-orderers will get access to these extras:
3 days Early Access - start playing on May 7th
The Forest Lords Pack with exclusive skins! Strike down your enemies with 4 outfits and 4 weapon skins to ensure your place among legends.