LEGO The Incredibles: 22 Minutes of Gameplay Footage
Take a look at the upcoming LEGO The Incredibles game with 22 minutes of fresh gameplay footage while you wait for the July 13th release.
Recently we got news that we'd be getting a new LEGO game later this year based on the popular movie from Pixar "The Incredibles", which will get a sequel this year when "The Incredibles 2" arrives in theaters on July 13th 2018. Now we've got some brand new footage as IGN have got their hands on 22 minutes of gameplay footage from the Island Arrival level that'll be featured in the game.
22 Minutes of LEGO The Incredibles Gameplay
In the level we get a look at Elastigirl as she infiltrates the island with her children, Dash and Violet to try and rescue their father Mr Incredible from the clutches of the evil Syndrome. Each of the family will have their own unique moves in order to solve puzzles, Dash will be able to run on water and along walls, Elastagirl can use her stretch powers to provide bridges or get into hard to reach areas, and Violet can turn invisible and use her telekinetic powers to flip switches or create shields for her family.
As with many other games in the LEGO series, players will be also be able to explore a large open world full of crazy characters and activities to engage in or they can take on the story mode which features levels from both movies.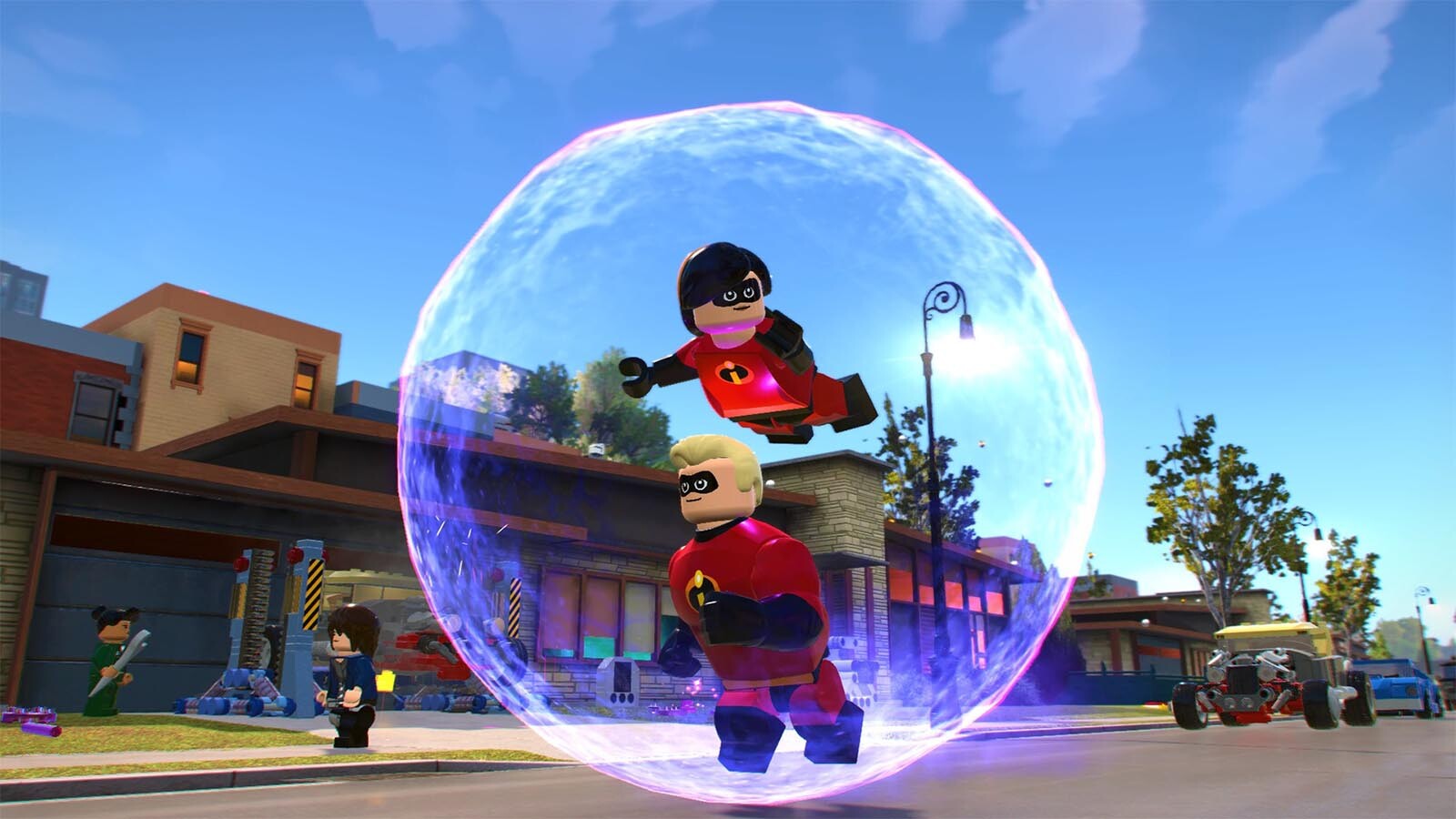 LEGO The Incredibles arrives on July 13th and you can pre-order the game to save 10% off and get early access to the Parr Family Vacation Character Pack!