17 January, 2017 – CraigB

GP Team
Little Nightmares Now Available to Pre-order!
Deep below the waves, you may find grotesques creatures and creepy places. Little Nightmares is an upcoming adventure/horror game that features some platforming and puzzle elements.
Immerse yourself in Little Nightmares, a dark whimsical tale that will confront you with your childhood fears! Help Six escape The Maw – a vast, mysterious vessel inhabited by corrupted souls looking for their next meal.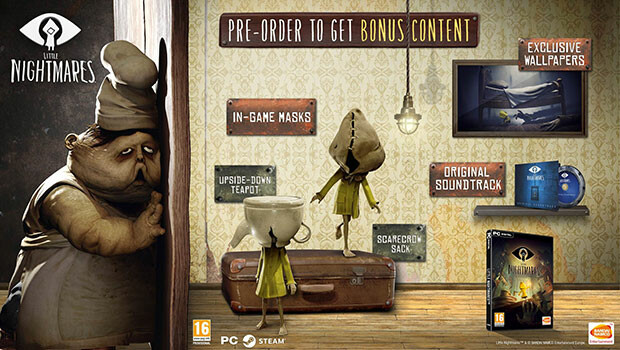 Save 15% off when you pre-order Little Nightmares today and receive the Scarecrow Sack and the Upside-down Teapot Masks, Original Soundtrack and an exclusive wallpaper featuring the Janitor!
The game will be available on April 28th for PC, Xbox One and PS4.