14 September, 2017 – CraigB

GP Team
Marvel vs. Capcom: Infinite Character Tutorials & Playable Fighter Lineup
Learn how to master some of the fighters in the upcoming Marvel vs. Capcom: Infinite while you wait for the launch next week, with Iron Man, Mega Man and more.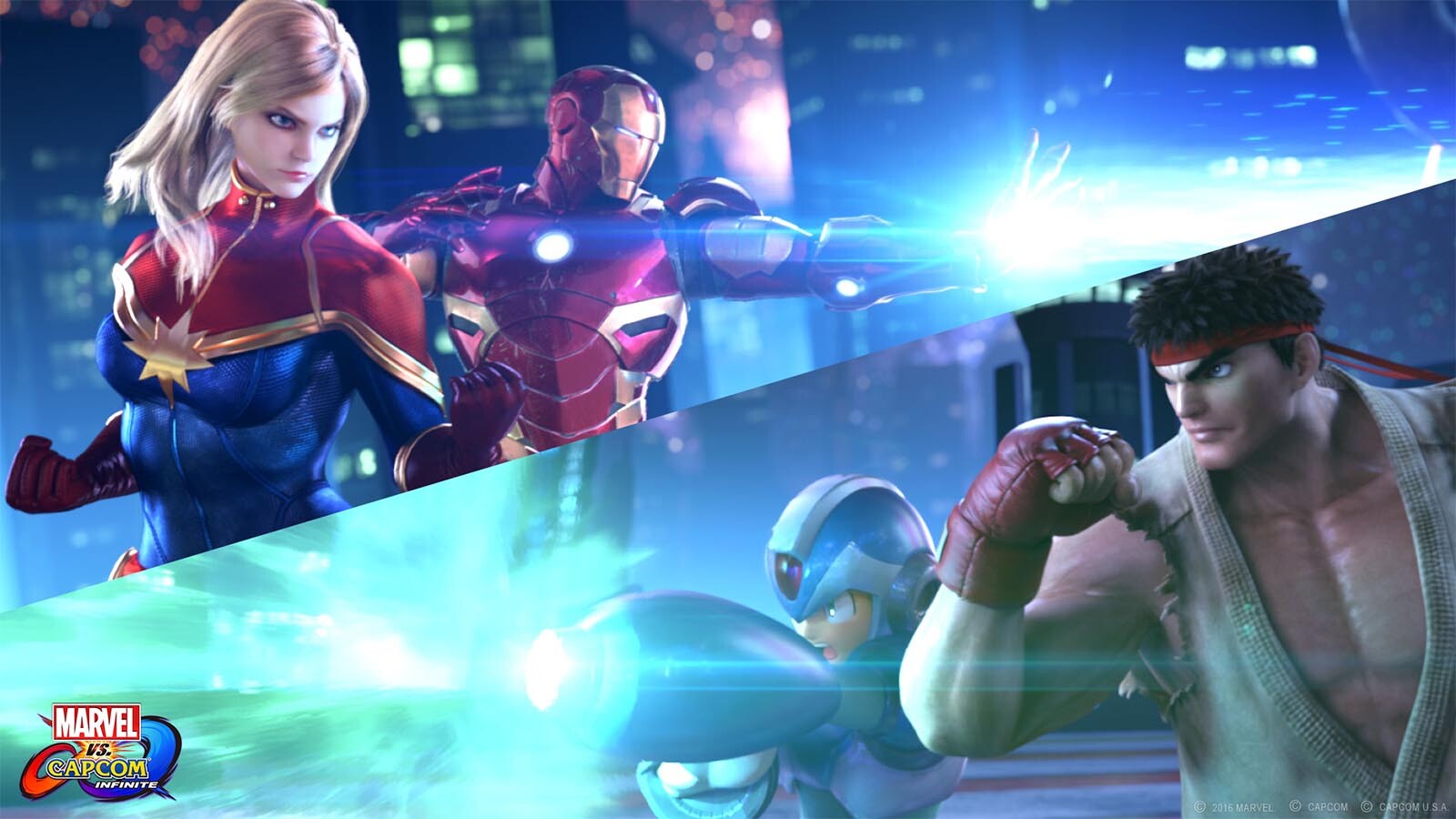 Not long to wait now until the next entry in the Marvel vs Capcom fighting series arrives, whether you're a newcomer or a veteran to the series it can help to learn a specific characters moves so you're ready to go against others at launch. Thanks to Capcom we have 18 short videos that showcase off Iron Man, Mega Man, Captain Marvel, Ryu and others to help learn combos.
Marvel vs Capcom: Infinite brings together 30 playable characters from the Marvel and Capcom universes as they fight together to put a stop to Ultron Sigma. Which fighter will you pick?
Playable characters
Marvel characters
Black Panther
Captain America
Captain Marvel
Doctor Strange
Dormammu
Gamora
Ghost Rider
Hawkeye
Hulk
Iron Man
Nova
Rocket Raccoon
Spider-Man
Thanos
Thor
Ultron
Capcom characters
Arthur
Chris Redfield
Chun-Li
Dante
Firebrand
Frank West
Jedah Dohma
Mega Man X
Mike Haggar
Morrigan Aensland
Nemesis
Nathan Spencer
Ryu
Sigma
Strider Hiryu
Zero
Additionally, keys are making their way to customers now and you can get yours as soon as you pre-order. Marvel vs. Capcom: Infinite is out Tuesday 19th September, pre-order to get bonus skins for your characters!