23 August, 2018 – CraigB

GP Team
Metro Exodus 4k Gamescom Trailer and 13 Minutes of New Footage
Explore the Russian wilderness with the upcoming survival first person sequel Metro Exodus which is launching on February 22nd 2019. Take a look at a new trailer and some gameplay while you wait.
Next year we'll finally get our hands on the next entry of the popular Metro series when Metro Exodus launches on February 22nd, but you don't have to wait until then as a brand new 4k trailer was debuted at Gamescom that shows off new locations from the game including a spooky looking forest with deadly mutated beasts lying in wait.
Thanks to IGN we've got a look 13 minutes of new footage for the game from Gamescom 2018. Like with previous entries in the series you're going to explore a vast open world filled with various missions and creatures that will be trying to bite your face off. This time around the game will take place over an entire year with spring, summer, autumn and winter each giving the game a fresh look as they progress further into the Russian wilderness. Best of all, levels are non-linear so you're given plenty of freedom in how you want to approach most of the game.
Metro Exodus Features
Embark on an incredible journey - board the Aurora, a heavily modified steam locomotive, and join a handful of survivors as they search for a new life in the East
Experience Sandbox Survival - a gripping story links together classic Metro gameplay with new huge, non-linear levels
A beautiful, hostile world - discover the post-apocalyptic Russian wilderness, brought to life with stunning day / night cycles and dynamic weather
Deadly combat and stealth – scavenge and craft in the field to customize your arsenal of hand-made weaponry, and engage human and mutant foes in thrilling tactical combat
Your choices determine your comrades' fate - not all your companions will survive the journey; your decisions have consequence in a gripping storyline that offers massive re-playability
The ultimate in atmosphere and immersion - a flickering candle in the darkness; a ragged gasp as your gasmask frosts over; the howl of a mutant on the night wind - Metro will immerse and terrify you like no other game…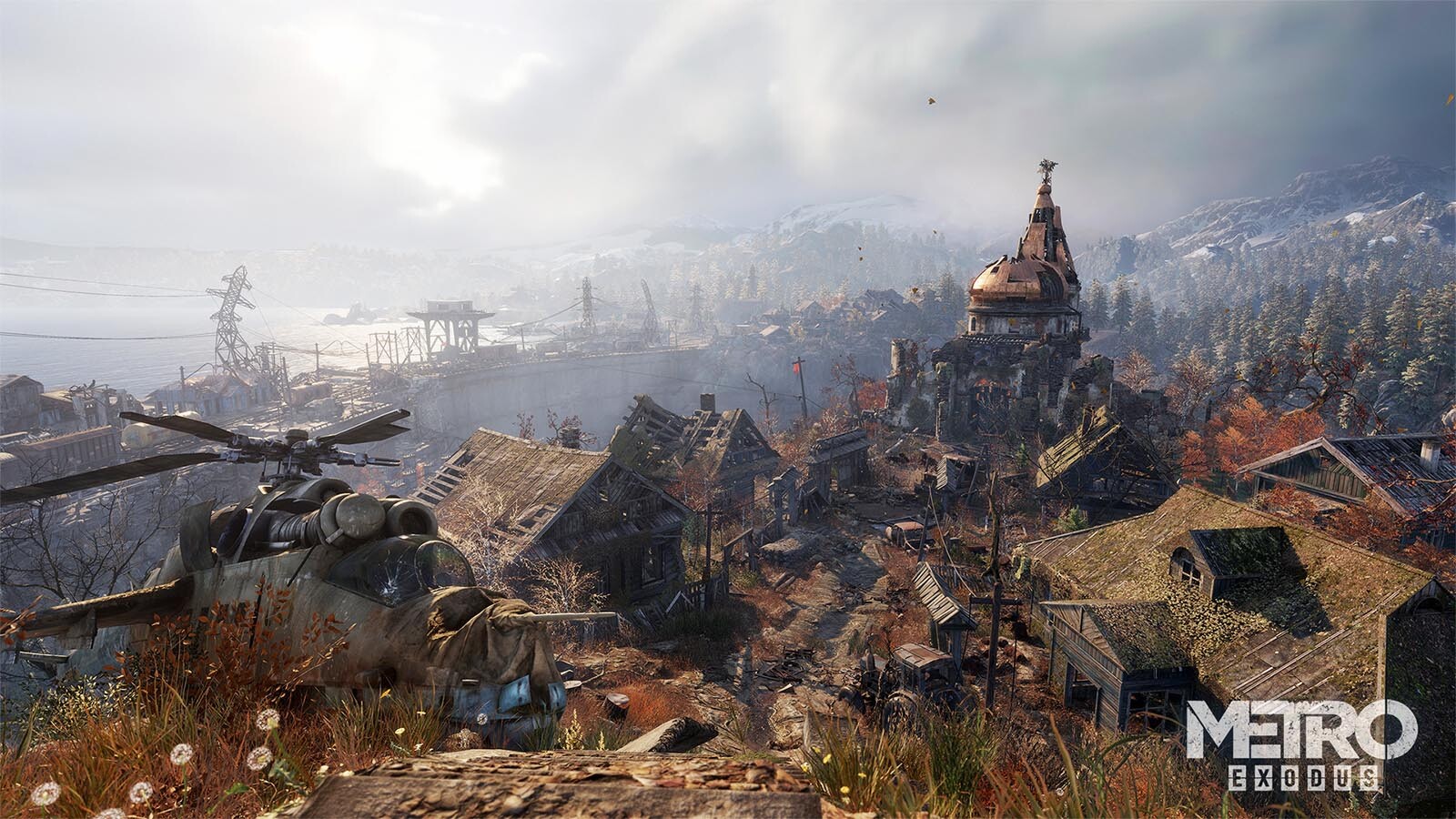 Metro Exodus is coming to PC, Xbox One and PS4 on February 22nd 2019.