28 June, 2017 – CraigB

GP Team
Micro Machines World Series | Meet your heroes!
Everyone's favourite table top racing game is speeding back into gear this week with the release of Micro Machines World Series. The game will once again take place on various tracks, including the iconic Kitchen level and new levels to the series. It will also include a range of vehicles that you can see in this latest trailer, meet the Police Car "LT Shields", Monster Truck "Hank N. Stein" and more!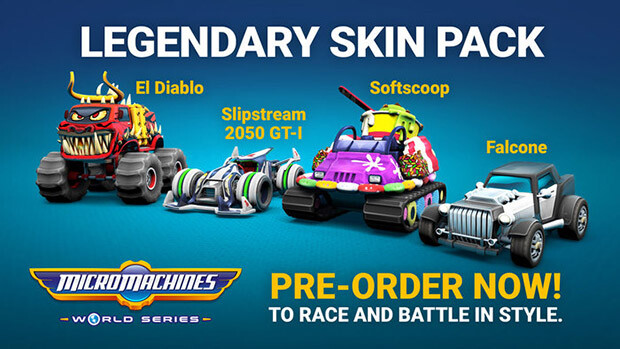 Micro Machines World Series is out this Friday (June 30th), you can pre-order today to get 4 legendary vehicle skins for your game!