20 September, 2023 – CraigB

GP Team
Mortal Kombat 1 - Review Score Roundup
How does Mortal Kombat 1 do? The first scores from the gaming press packs a punch with the latest reboot. We summarise the test results for our rating overview.
Mortal Kombat 1 is a bold move for publisher Warner and developer NetherRealm Studios, as the reboot within the long-established fighting game series twists the story a little in an alternative universe. Mortal Kombat 1 gives you 22 male and female fighters, each with their own personalities - and many individual fighting techniques, right down to very unique, very brutal Fatality moves. The game retains the brutal gameplay and bloody fatalities of the series, but also adds new elements like cameo partners. Mortal Kombat 1 is an exciting and innovative reboot - does it also excite the trade press?
On Metacritic the average rating is currently 86, while on OpenCritic Mortal Kombat also sits at a strong 86 with 94% of critics recommending the game.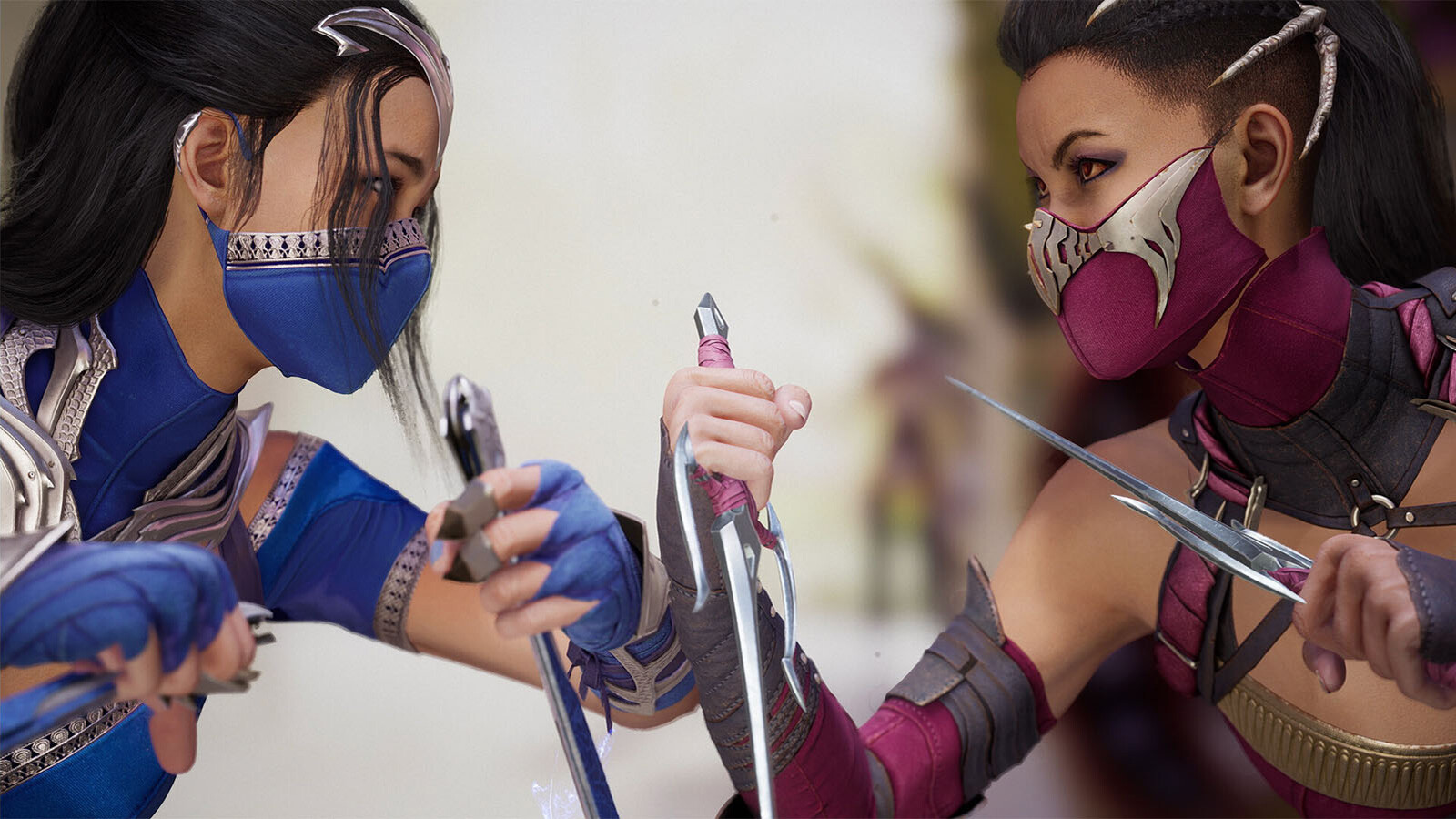 IGN: Fighting game specialist Mitchell Saltzman covered the game for IGN, and praised in particular the story mode for the game, with returning characters getting a new backstory, and some even getting more time in the spotlight instead of being relegated to throwaway characters that may be used as a plot device. "Netherrealm fighting games have always been the best at delivering story modes that are essentially the video game equivalent of absurd popcorn movies, and Mortal Kombat 1 is no exception to that rule. The campaign has no new gameplay innovations to offer, but its six hours are big, bombastic, well-acted, and ridiculous in all of the right ways." It was awarded an impressive 8/10.
GamesRadar+: Meanwhile dubbed the game "An exceptional, confident fighting game", with a flawless victory score of 5/5 Stars. When it comes to combat (or Kombat if you prefer), Mortal Kombat is one of the best fighters out there and reviewer Andi Hamilton shone light on the addition of Kameo Fighters. Whether you're a novice or an expert, the extra layer provided by seeing classic characters fight alongside you using a single button is sure to add extra depth to matches. Whether online, or against AI opponents.
Game Informer: Over at Game Informer, it was even more praise for the game with reviewer Brian Shea rating the game with a 9/10. While most gamers will enjoy the story mode, or online matches, there is still plenty of things to do including the Towers of Time and an Invasion Mode that pits you in quick fights that can be used to unlock customisations, and as you'd expect the game doesn't disappoint with the amount of unlockables. "Mortal Kombat 1 moves the series forward to continue what has already been a terrific year for the genre."
Want even more opinions? Take a look below at what others are rating this highly anticipated release!
Mortal Kombat 1 Review Score Roundup (Sources: OpenCritic, Metacritic)
GamesRadar+ - 5/5 Stars
Gaming Age - 100/100
Dexerto - 5/5 Stars
GameSpot 8/10
God is a Geek - 10/10
GGRecon - 100/100
WellPlayed - 95/100
Gamers Heroes - 95/100
Areajugones - 92/100
GamePro - 90/100
CGMagazine - 90/100
IGN France - 9/10
IGN Spain - 9/10
GamingBolt - 90/100
Eurogamer Germany - 4/5
Game Informer - 90/100
Noisy Pixel - 85/100
Wccftech - 85/100
4Players - 81/100
VG247 - 4/5 Stars
Gfinity - 80/100
IGN - 8/10
Screen Rant - 70/100
Hardcore Gamer - 70/100