23 April, 2019 – CraigB

GP Team
Mortal Kombat 11 - Everything you need to know!
Test your might when Mortal Kombat 11 launches on PC later today. Get up to speed with the latest entry in the series while you wait with our handy recap guide.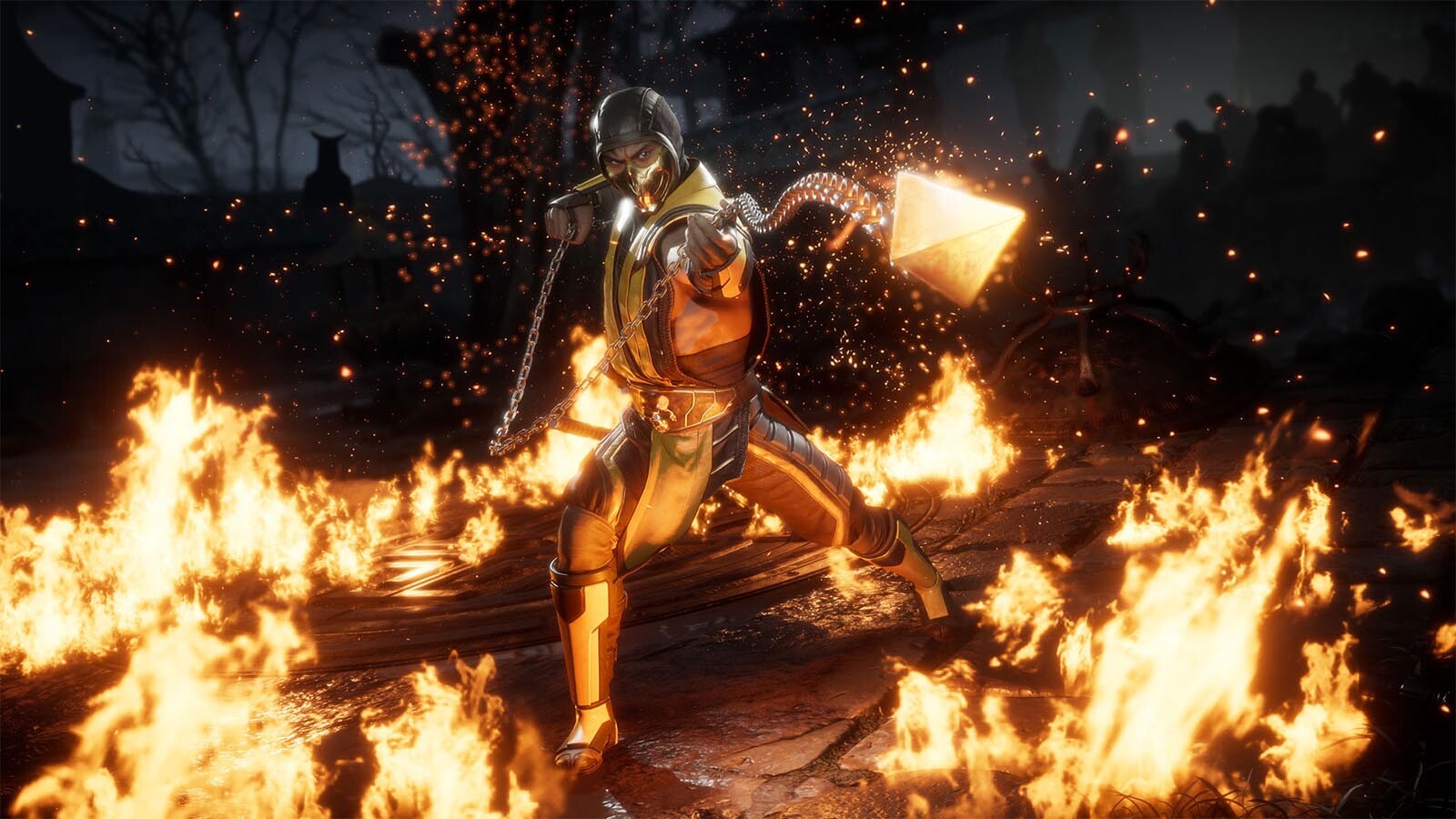 What is Mortal Kombat 11?
In the early 1990s, the first Mortal Kombat was Midaway's response to Capcom's popular Street Fighter series. It was supposed to be a strong fighting game, as strong as the competition's product, and yet Midway (now NetherRealm) wanted to do some things differently. Instead of using drawn characters, the creators used digital images of filmed actors. For the release of Mortal Kombat in 1992 a novelty in the genre of Fighting Games. Mortal Kombat received quite the backlash at the time with its depictions of violence, mainly because of its brutal fatality moves. These days the series has come a long way, and many fans around the world look forward to the brutal action of the next entry in the series.
The franchise has produced more than 70 characters over the years and you can count on at least 25 in Mortal Kombat 11 (with more coming via DLC), including old favourites and new faces. The master of ice Sub Zero is back in Mortal Kombat 11 again and where Sub-Zero is, rival Scorpion is not far behind. Famous US Actor Johnny Cage also makes a return, and Elder God Cetrion is a new addition to the roster. These are just a small selection of the fighters available!
And why are they battling out it out this this time? Timekeeper Kronika is anything but happy about Raiden's victory over Shinnok, the eldest of the gods and is seeking to restore the balance by restarting history. This will allow the past and present to collide as old favourites return to battle alongside their modern day counterparts. Expect to run into the Emperor Shao Kahn as his armies are trying to conquer the realms in the single player campaign. You can also take the fight against real players in the various multiplayer modes.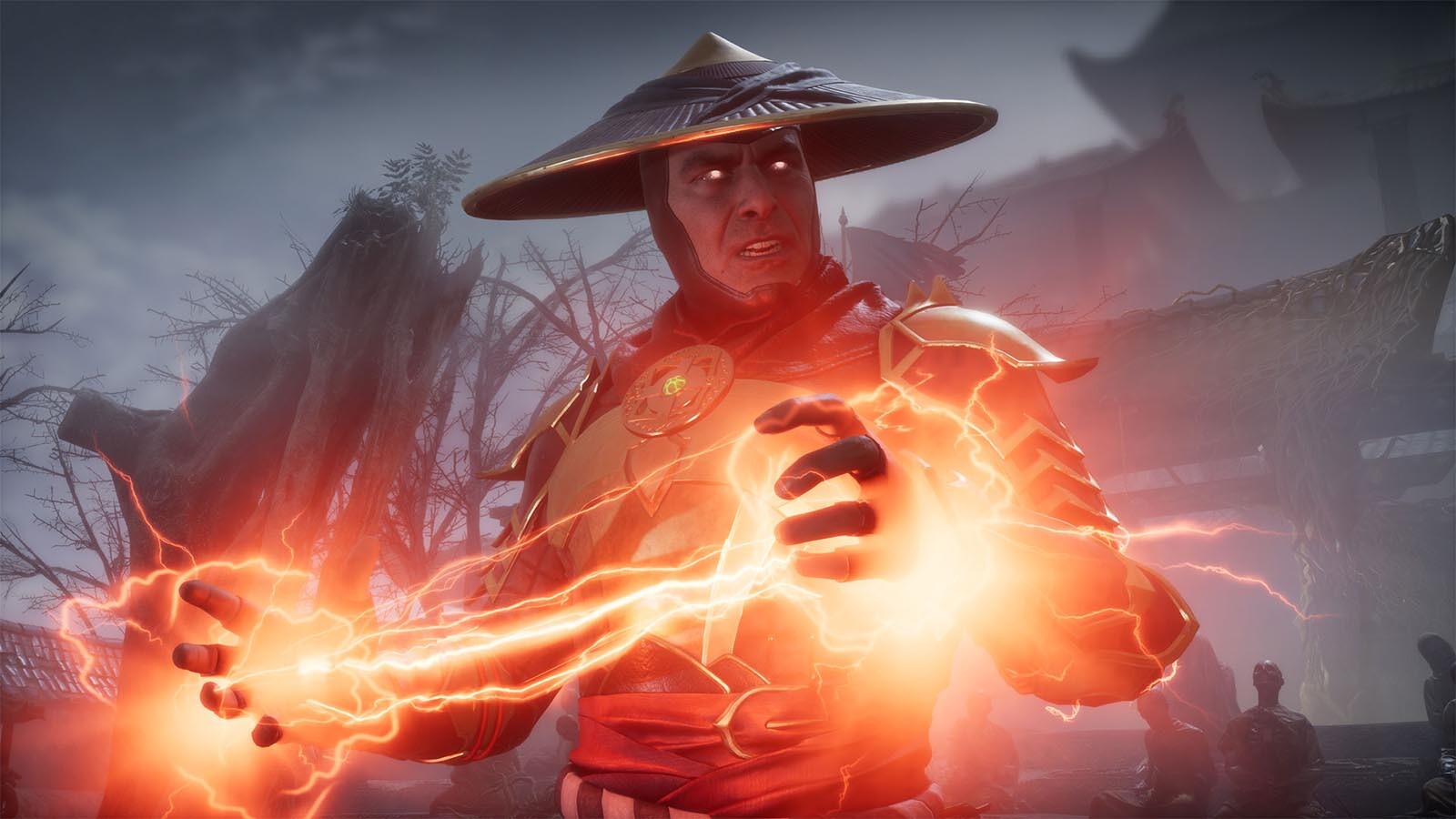 Mortal Kombat 11 isn't just another flashy fighter to show off brutal violence, but also has a deep system behind the combat with various attacks, throws and blocks to master. As you'd expect with a Mortal Kombat game, Fatalities are back with some of the most bone crunching moves ever seen in the series. This time around the movement and combat have been changed slightly, allowing for a more balanced experience that should be easier for newcomers to get into. Special moves can be interrupted and there is a recovery window after being knocked down. Mastering each fighters moves may take time, but eventually you'll be throwing your punches and kicks like a pro.
Mortal Kombat 11 is suitable for beginners and seasoned fighters alike. Elaborately designed tutorials introduce you to the game and explain why blunt button smashing is not very effective. Prepare for challenging battles in multiplayer mode, where your skills and everything you've learned in story mode really count.
Mortal Kombat Trailer Recap
Looking for a recap on all Mortal Kombat 11 trailers, gameplay videos and other videos you've missed? We've put together a playlist for all that below!
Mortal Kombat 11 PC Launch Times
Get ready to fight as Mortal Kombat 11 launches later tonight on Steam. UK players will be able to jump into the game at 6pm BST, while Europeans can play from 7pm CEST. Those in the US can play from 10am PDT. The preload is available right now for those who have pre-ordered the game.
Preload Start: Available Now!
Release time: April 23rd at 10am PDT / 18:00 BST / 19:00 CEST
Mortal Kombat 11 PC System Requirements
Prepare to do battle in the arena when Mortal Kombat 11 launches later today. Not sure if your PC can run the game? Take a look at the PC System Requirements needed to run the game. All fighters will need at least a 64 bit OS (Windows 7 / 10) in order to play. As always we'd recommend making sure you have the latest drivers for your Graphics Card to ensure the smoothest experience at release - AMD / Nvidia.
Minimum:
OS: 64-bit Windows 7 / Windows 10
Processor: Intel Core i5-750, 2.66 GHz / AMD Phenom II X4 965, 3.4 GHz or AMD Ryzen™ 3 1200, 3.1 GHz
Memory: 8 GB RAM
Graphics: NVIDIA® GeForce™ GTX 670 or NVIDIA® GeForce™ GTX 1050 / AMD® Radeon™ HD 7950 or AMD® Radeon™ R9 270
DirectX: Version 11
Network: Broadband Internet connection
Recommended:
OS: 64-bit Windows 7 / Windows 10
Processor: Intel Core i5-2300, 2.8 GHz / AMD FX-6300, 3.5GHz or AMD Ryzen™ 5 1400, 3.2 GHz
Memory: 8 GB RAM
Graphics: NVIDIA® GeForce™ GTX 780 or NVIDIA® GeForce™ GTX 1060-6GB / AMD® Radeon™ R9 290 or RX 570
DirectX: Version 11
Network: Broadband Internet connection
Mortal Kombat 11 PC Version Comparison
At Gamesplanet you can buy two different editions of Mortal Kombat 11 with the Standard Edition, as well as the Premium Edition of the game, which includes the Kombat Pack. If you pre-order until the release on April 23rd 2019, you will also receive the pre-order bonus Shao Kahn as a playable character. Not sure which version to get? Take a look at our version comparison to see which one is best for you!
| Mortal Kombat 11 | Standard | Deluxe |
| --- | --- | --- |
| Main Game (Steam Key) | | |
| Shao Kahn as a playable fighter | Pre-order | Pre-order |
| Kombat Pack: 6 New DLC Fighters | | |
| Kombat Pack: 1 week Early Access to DLC characters | | |
| Kombat Pack: 7 Skins | | |
| Kombat Pack: 7 Gear Sets | | |
Mortal Kombat 11 Pre-order bonus
Pre-order your Steam-Key for Mortal Kombat 11 online on Gamesplanet now to get Shao Kahn as a playable bonus!
Problems with Mortal Kombat? We're here to help!
Getting a new game is an awesome experience and we want to make that as trouble free as possible, so we've put together a guide of common troubleshooting problems and FAQ's to help you out with Mortal Kombat 11 on PC. You can find our Help Topic here.