20 August, 2019 – CraigB

GP Team
Mount & Blade II: Bannerlord coming to Steam Early Access in March 2020
TaleWorlds Entertainment sounds the horns of war as the game will finally release into Steam Early Access in March 2020. New Early Access announcement Trailer also released!
In what appears to be a tradition for TaleWorlds Entertainment, their upcoming medieval combat simulator and RPG sequel Mount & Blade II: Bannerlord was at Gamescom once again, but this time with a surprise. Developer TaleWorlds has finally lit the beacons on when players will be able to get their hands on the game, and we don't have to wait long as the game will launch into Steam Early Access in March 2020. The long awaited sequel has been in development for some time and players have been eagerly waiting to jump into the RPG sequel for years. TaleWorlds explained that the reason for the Early Access is to test the sandbox's limits by making it available to players. This will ensure that the game is stable and will be receive regular updates to make sure that it's the best it can be.
Considering we've had to wait this long it's refreshing to see it finally making the jump to Early Access. Check out the brand new Gamescom trailer while you wait for next year!
Mount & Blade II: Bannerlord Features
SIEGE GAMEPLAY
Construct, position and fire a range of heavy machinery in sieges that will test your wits and skill like never before. Experience epic, sprawling combat across ramparts and rubble as you desperately hold on to your castle or seek to seize one from the enemy.
Historically authentic defensive structures offer the ultimate medieval warfare experience, as you batter a rival's gate with your ram or burn his siege tower to ashes. Mount & Blade II: Bannerlord lets you live every moment of a chaotic battle through the eyes of a single soldier.
DIPLOMACY
Engage in diplomacy, with meaningful consequences that impact the world. Strike historic peace deals that win land for your kingdom or free you to take on a new foe. An all-new barter system gives players flexibility in cementing deals, from marriage offers to treason pacts, offering all the options available to NPCs. Use a new influence system to direct your faction's energies or strangle the aspirations of a rival.
SANDBOX ECONOMY
See the availability of goods ebb and flow in a simulated feudal economy, where the price of everything from incense to warhorses fluctuates with supply and demand. Invest in farms and workshops, or turn anarchy to your advantage by being the first to bring grain to a starving town after a siege or reopening a bandit-plagued caravan route.
CRAFTING
Craft your own weapon, name it and carry it with you to the field of battle! A deep, physics-based system gives each weapon you create a unique set of attributes, strengths and weaknesses. Forge a finely-tuned killing machine to match your own prowess and complement your play-style, or take the sword of your enemy and brandish it as a trophy of war.
MODDING
The engine and tools used to develop Mount & Blade II: Bannerlord are being made available to the community, so that modders can re-interpret Calradia or create their own worlds! Players can now combine different mods, making it easier than ever to play the game of your dreams.
ENGINE
An all-new tailor-made game engine, developed in-house to fulfill the unique needs of the series, offers the perfect balance of performance and graphical fidelity, scalable with the power of your hardware.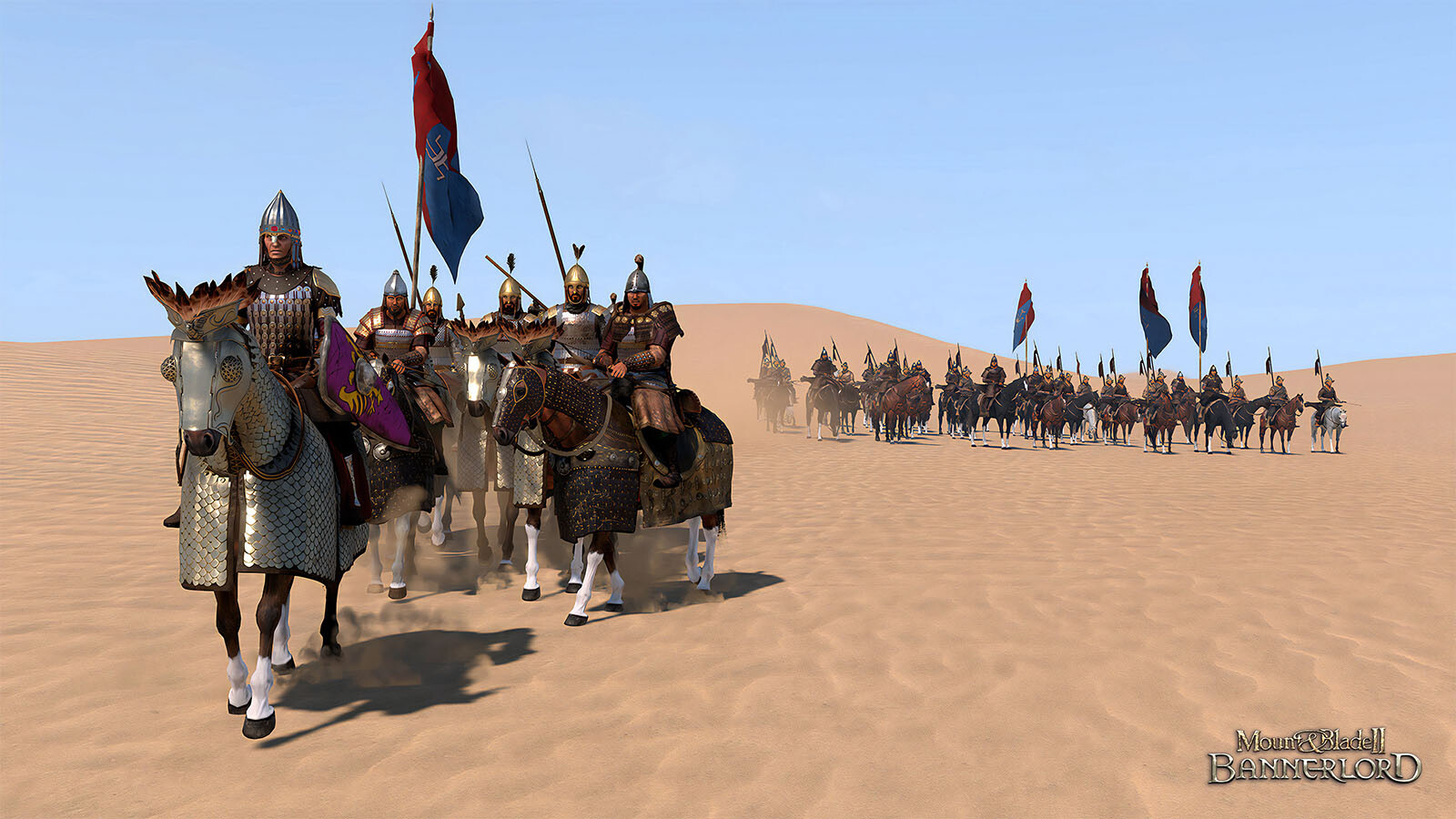 Mount & Blade II: Bannerlord is almost here and will be arriving in Steam Early Access in March 2020 for PC. Haven't tried the previous games? Save 20% off the Mount & Blade Full Collection today and explore massive open sandbox worlds!