10 March, 2020 – CraigB

GP Team
My Hero One's Justice 2 - Character Trailer #4
Prepare for Justice when My Hero One's Justice 2 launches later this week on March 13th. Before that however comes a brand new gameplay trailer from Bandai Namco that showcases off more of the characters we'll come face to face with. My Hero One's Justice 2 brings back Hero and Villain teams from the original game. With a large roster of fighters in the game it'll be tough to pick a favourite! Which one will you be playing as when the anime brawler lands on March 13th?
My Hero One's Justice 2 launches on March 13th 2020 you can pre-order to receive the following bonuses for free: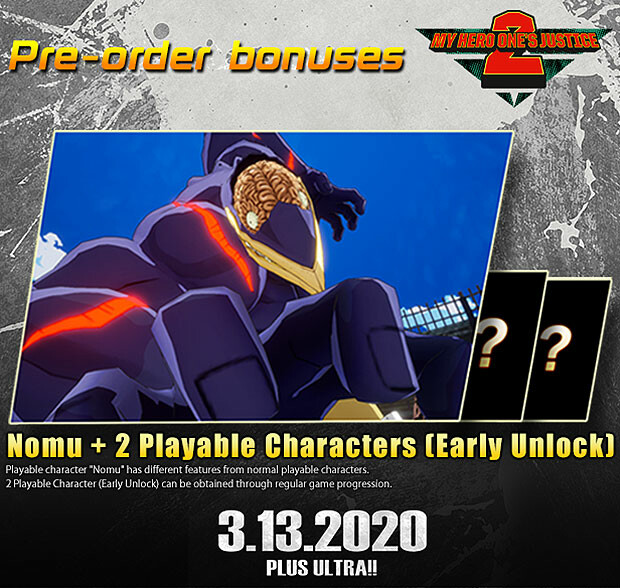 Pre-order Bonuses
Pre-order the Steam Key for My Hero One's Justice 2 online now from Gamesplanet and receive the following bonus content:
Early unlocks of Nomu and two other playable characters
4 additional in-game customization items
The bonus version of Nomu is different from the normal version of the character and may also be released later.