08 August, 2019 – CraigB

GP Team
Gamesplanet Summer Sale 2019: Day 4 Guide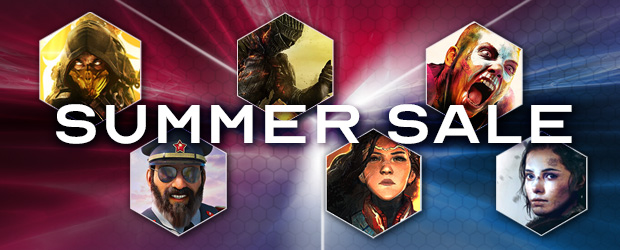 We're past the halfway point of our Summer Sale as we hit Day 4, with even more great treats available for you to sink your teeth into. Once again we've teamed up with ASUS to bring you over 1,900 deals with 24 hour Daily, Weekly Deals and more! Our Summer Sale runs from August 5th until August 12th at 00:59 PDT / 08:59 BST / 09:59 CEST so be sure to get a deal while you can. To help you get started we've put together a small guide for finding new titles to play!
As always keep an eye out on our social channels by visiting Twitter, Facebook and our Steam Group to keep up to date with all the happenings for the Summer Sale!
Let's take a look at some of the daily deals from the Summer Sale games on offer today - and remember you can find even more deals on the Summer Sale Promo Page:
Mortal Kombat 11 (Fighting Game / Multiplayer)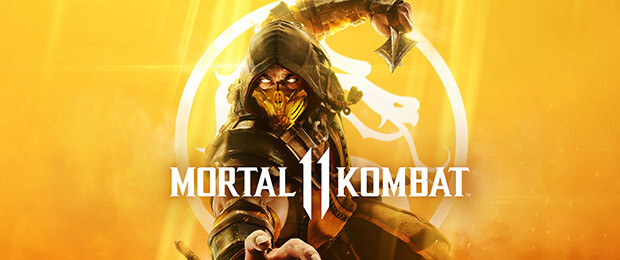 It may be the newest kid on the block but Mortal Kombat 11 has something for everyone. The game has a great single player campaign involving past and future allies working together to take on a global threat. It also has a robust suite of multiplayer modes for players to test their skills at online or offline, with MK11 being great for veterans and newcomers alike.
Practice your fatality moves with Mortal Kombat 11 for 34% off today!
Sid Meier's Civilization VI - Gold Edition (Strategy)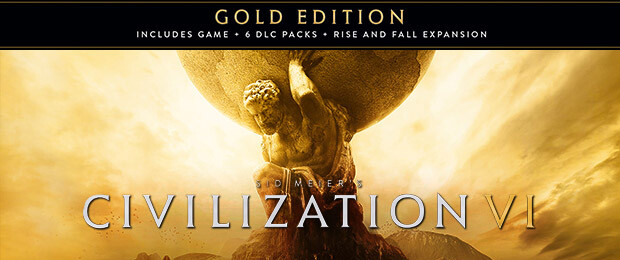 The sixth entry in the popular Civilization allows you to become the ruler of the world as you help build an empire and lead a civilization from the Stone Age to the Modern era. It features new ways to engage with the world, including new technologies and research opportunities. The Gold Edition contains the base game, Rise and Fall expansion, as well as 6 scenario packs).
History comes alive with Sid Meier's Civilization VI - Gold Edition for 71% off today!
Prey (FPS / Action)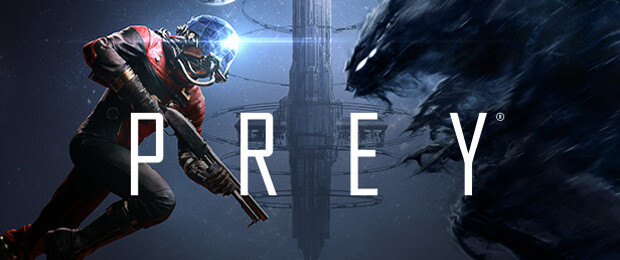 Set foot aboard the Talos I Space Station with the rebooted 2017 version of Prey. Like games such as System Shock 2, Prey allows the player to explore a large open world station filled with deadly alien creatures - including ones that can shapeshift. You must make sure that nothing escapes the station and makes it back to Earth.
Visit the Talos I space station with Prey for 80% off today!
Sonic Mania (Platformer)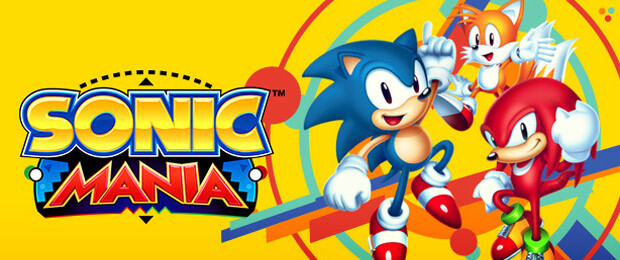 Sonic Mania takes the classic Sonic games and improves upon them by adding brand new stages, new mechanics and even new takes on classic zones from past games in the series. Face off against new bosses, play with a buddy in co-op or compete against them in the head-to-head Competition mode. Expand your game further with the Encore DLC, which adds includes 2 new playable characters!
Roll around at the speed of sound with Sonic Mania for 68% off today!
Enter the Gungeon (Rogue-like / Action / Top down shooter)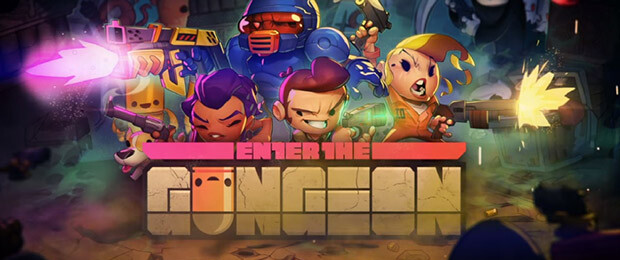 Hell awaits in the Gungeon, a procedurally-generated dungeon filled with traps, secrets and enemies for you to shoot. Choose from multiple classes, each with their own abilities as you attempt to delve deeper into the Gungeon. Find and use various weapons as you progress - including guns such as the Proton Pack from Ghostbusters and more!
Take on the bullet hell halls of Enter the Gungeon for 50% off today!
Hidden Gem of the Day: Stealth Inc 2: A Game of Clones (Puzzle / Platformer)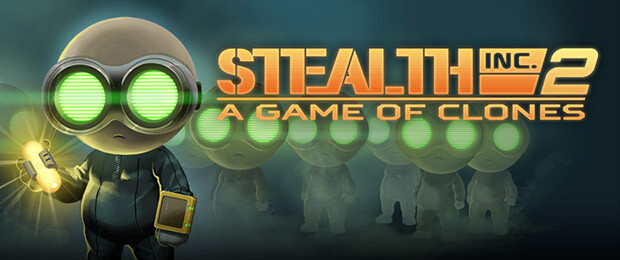 Today's Hidden Gem is the puzzle platformer Stealth Inc 2: A Game of Clones. You play as a clone who must escape a facility by solving puzzles as you explore as you test your skills in over 60 levels. Use a variety of gadgets as you progress to help you out and assist in your escape attempt as you dodge lasers, robots and deadly obstacles.
Clone yourself with Stealth Inc 2: A Game of Clones for 74% off today!
August 8th Top 10 Deals
We've also put together a handy "Top 10 Deals" list which will give you even more choice and allow you to see some of our best deals for the day - though there still plenty of other 24 hr deals on offer so be sure to visit the promo page to get the full list.
| Flash Deals | Type | Discount | Price |
| --- | --- | --- | --- |
| Anno 1404 - Gold Edition | Uplay | 76% | £2.99 |
| Anno 2205 Ultimate Edition | Uplay | 76% | £9.99 |
| ARK: Survival Evolved | Steam | 69% | £13.99 |
| Farming Simulator 19 (Steam) | Steam | 23% | £22.99 |
| Marvel vs. Capcom: Infinite - Deluxe Edition | Steam | 76% | £11.99 |
| Mortal Kombat 11 | Steam | 34% | £32.99 |
| Sid Meier's Civilization VI - Gold Edition | Steam | 71% | £24.99 |
| South Park: The Fractured but Whole | Uplay | 91% | £4.70 |
| Street Fighter V: Arcade Edition | Steam | 67% | £11.50 |
| Tales of Vesperia: Definitive Edition | Steam | 57% | £14.99 |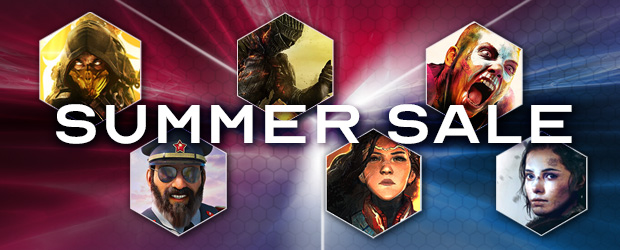 Come back tomorrow when we'll have even more daily deals including: Ni no Kuni II: Revenant Kingdom for 68% off, Call of Cthulhu for 48% off and even more hot deals!
Aside from our Daily 24hr Deals you've still got over 1,900 deals on offer so be sure to visit the promo page to take a look at the full range of deals. Daily Deals expire August 10th at 1am PDT / 9am BST / 10am CEST.