20 August, 2021 – CraigB

GP Team
Gamesplanet Summer Sale 2021 - Day 8 Guide
Our sale is almost over but we've got plenty of tasty offers for you this weekend with even more great daily deals up for grabs. As always we've teamed up with our friends at ASUS Republic of Gamers to bring you over 2,700 deals with 24 hour Daily, Weekly Deals and more! Our Summer Sale runs from August 13th at 1am PDT / 9am BST / 10am CEST until August 23rd at 00:59 PDT / 08:59 BST / 09:59 CEST so be sure to get a deal while you can. To help you get started we've put together a small guide for finding new titles to play!
As always keep an eye out on our social channels by visiting Twitter, Facebook and our Steam Group to keep up to date with all the happenings for the Summer Sale!
Let's take a look at some of the daily deals from the Summer Sale games on offer today - and remember you can find even more deals on the Summer Sale Promo Page:
Darksiders 3 (Action Adventure)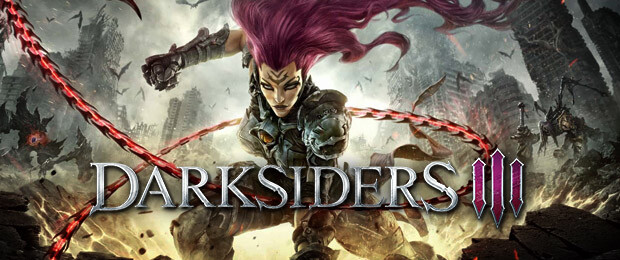 Darksiders 3, the last part of a successful action-adventure series (for the time being hopefully). The game once again puts a devastating apocalypse in the foreground of the frame story as you play as Fury, sister of War and Death from the previous games. The hack-and-slash title lets you play as the battle-hardened protagonist and full-time apocalyptic horsewoman, with the mission of tracking down the (personified) seven deadly sins. Your goal: to restore the balance of power on earth. No problem for you, right?
Darksiders 3 is down to £8.99 / $11.99 - that's a little apocalyptic 80% off! On Steam, users give the title a "Mostly Positive" rating.
Devil May Cry 5 (Action Adventure)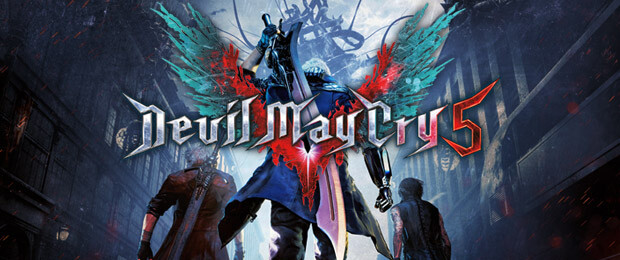 Another hack-and-slash game with a similar approach, but also with slightly different gameplay. Devil May Cry 5 is the culmination of an extremely successful series with recurring protagonists, the so-called demon hunters. The score on Metacritic speaks for itself: an incredible 89 points! In DMC5 you push back demonic invaders - and do it in style. Each fighter has an individual repertoire of techniques to draw on in every battle. What's special is the flow that emerges in the battles. Simple button bashing? Not at all! You combine attack patterns and defensive manoeuvres into a dance worth watching in Red Grave City. Until the next boss puts you on the floor.
Rehearse the Demon Hunter dance in Devil May Cry 5 and be sure to have a lot of fun with this dance class. Grab it for £12.79 / $15.99 (-36%) today in our Summer Sale. Steam ratings range from "Very positive", but most recently "Overwhelmingly positive".
X4: Foundations (Strategy)
The successful X series has been around for more than 20 years, and in the latest offshoot of this space simulation, trading, fighting and building in the space sandbox could hardly be more fun - mind you, after initial teething problems at the time of release. X4: Foundations shoots you into a dynamic universe full of possibilities with a huge depth of play. Discover alien space stations, thousands of NPC ships, trade goods, process resources and boost your faction's economic output. Despite the size of X4: Foundations, your actions have a tangible impact on the dynamics of the game. How do you shape your space adventure?
X4: Foundations is your ticket to an extended journey into space and it's only £21.00 / $25.99 (-48%) today in the Summer Sale at Gamesplanet. What do Steam users think? "Mostly positive".
Ni no Kuni: Wrath of the White Witch Remastered (RPG)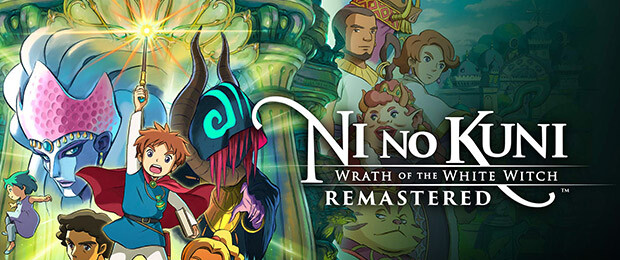 Originally, the Ni no Kuni franchise was reserved for console gamers only, but both parts of the enchanting role-playing game series are now also available for PC - the first part, Ni no Kuni: Wrath of the White Witch, even in improved remaster form. The friendly graphics are immediately noticeable, because they come from the legendary Studio Ghibli, along with their animations. The soundtrack of the role-playing game is also worth listening to, as Joe Hisaishi, a well-known composer, was at work. In Wrath of the White Witch you accompany Oliver on his journey through a colourful world full of adversaries. It's a good thing you have friends at your side who help him bring his mother back after a tragic accident.
No witchcraft, but the result of a mercilessly good pricing policy of our Summer Sale: Ni no Kuni: Wrath of the White Witch is on sale today for only £6.66 / $7.99 (-78%). Steam ratings have rated the game "Very Positive".
Batman: Arkham Collection (Action)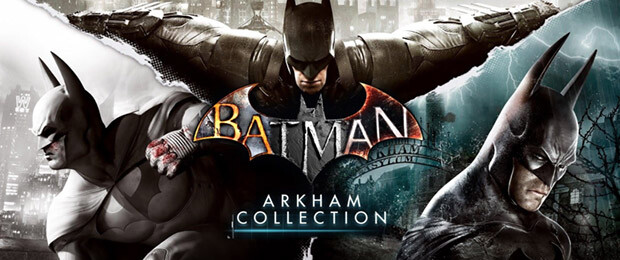 Who will never call the Joker on Who Wants to be a Millionaire? That's right, Batman. Definitely better than this joke is the Batman: Arkham Collection with three excellent Batman games and a Season Pass. Here's what's in the Collection:
Batman: Arkham Asylum Game of the Year Edition.
Batman: Arkham City - Game of the Year Edition.
Batman™: Arkham Knight
Batman™: Arkham Knight Season Pass.
In Gotham and Arkham City, Batman has a lot to do and of course you'll meet the familiar protagonists from the DC comics in each of the games. Of course, the storylines are more or less different. What you need to know: You run, climb, ride, swing and glide through and above the dark alleys of these gritty locales. When Batman isn't in the Batmobile, the combat system is especially fun. Tangle with multiple enemies at once, trying to get a smooth flow of combat by chaining attack and defence manoeuvres. Uncover all the secrets, including the Riddler Trophies and more to get the most out of the games.
Three award-winning Batman games in one collection. The Batman: Arkham Collection is only $9.99 / £8.30 today in the Summer Sale - a whopping 83% discount. On Steam, the user ratings vary between "Mostly positive", "Very positive" and (majority) "Extremely positive".
Hidden Gem of the Day: RUINER (Action)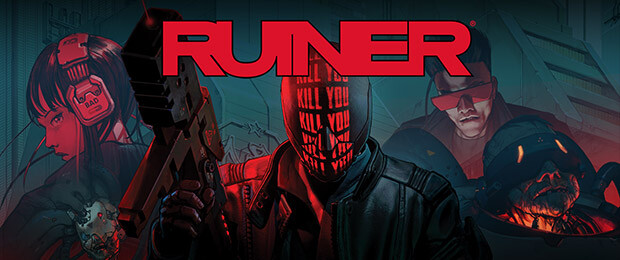 Today's Hidden gem is a special action shooter from Devolver Digital. Devolver has many great games in its portfolio, but RUINER stands out particularly positively. This is due to the appealing futuristic design of the cyber metropolis Rengkok in the year 2091, the hard-hitting shooter elements with top-down view, but also with a great soundtrack of the game. The soundtrack was composed by Zamilska and the famous anime composer Susumu Hirasawa (Paprika, Millennium Actress). In RUINER you shoot a lot, but there is also a story: a wired sociopath fights back against a corrupt ruling system to discover the truth and free his kidnapped brother. Yeah, go for it!
The price of RUINER is guaranteed not to ruin you. Because today, the action smash costs only £2.55 / $3.40 (-83%) in the Summer Sale. The majority of Steam gamers have had a "Very Positive" experiences with RUINER.
August 20th Top 20 Deals
We've also put together a handy "Top 20 Deals" list which will give you even more choice and allow you to see some of our best deals for the day - though there still plenty of other 24 hr deals on offer so be sure to visit the promo page to get the full list.
Come back tomorrow when we'll have even more daily deals including: RESIDENT EVIL 2 / BIOHAZARD RE:2 for 70% off, No Man's Sky for 58% off and even more hot deals!
Aside from our Daily 24hr Deals you've still got over 2,700 deals on offer so be sure to visit the promo page to take a look at the full range of deals. Daily Deals expire August 21st at 1am PDT / 9am BST / 10am CEST.