03 May, 2018 – CraigB

GP Team
Pillars of Eternity II: Deadfire Season Pass Details Revealed
Developer Obsidian Entertainment announces DLC plans for their upcoming RPG sequel Pillars of Eternity II: Deadfire which arrives on May 8th. The Season Pass will add new quests, new areas, new secrets to reveal, and more!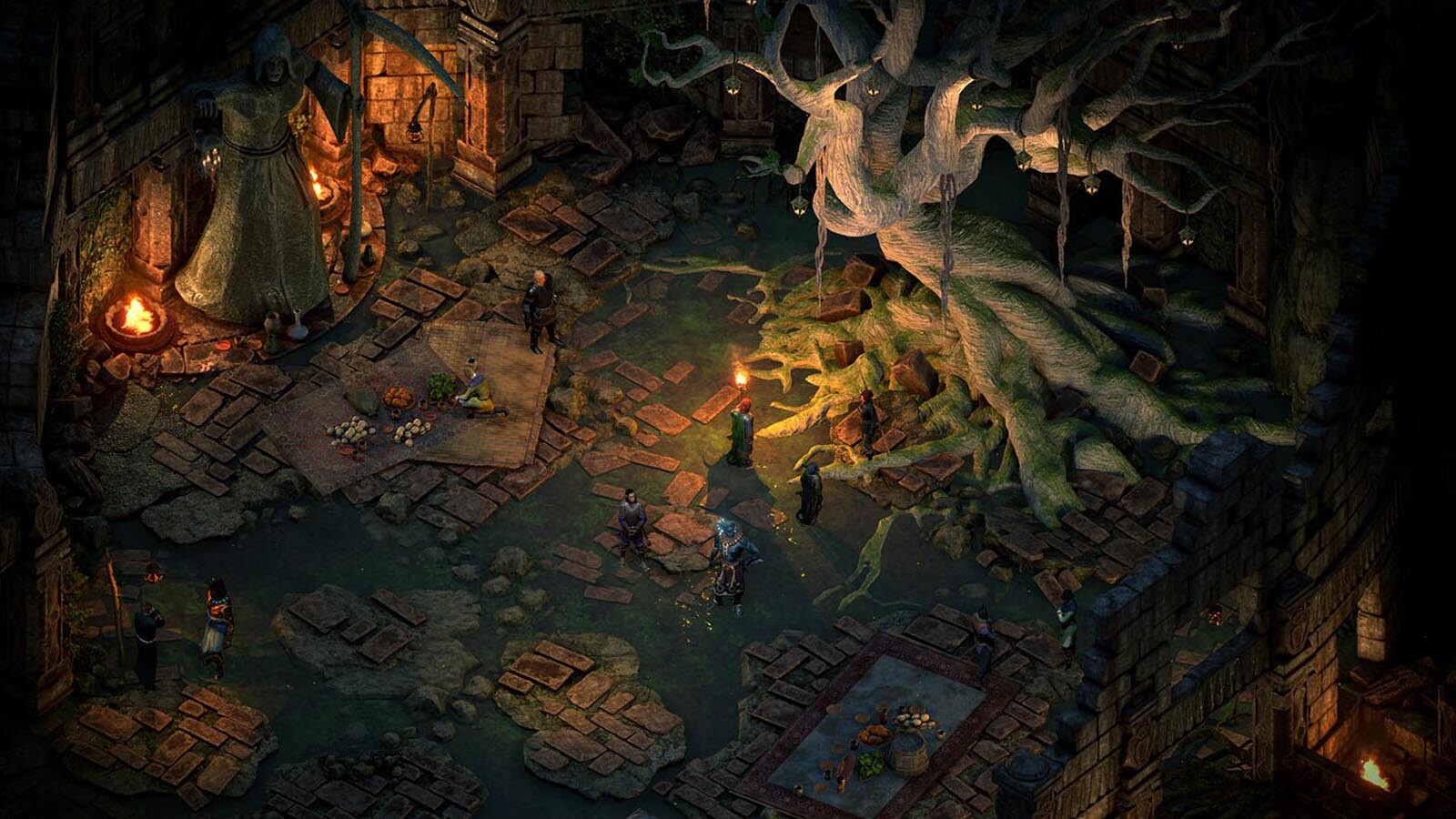 We don't have long to wait for the RPG sequel Pillars of Eternity II: Deadfire which arrives next week on May 8th, and even though the game will likely keep you busy for a long time the team over at Obsidian Entertainment are planning even more content throughout the year with 3 expansion packs coming as part of the Season Pass (or separately). Take a look at what players can expect later this year!
There will be a total of 3 DLC packs included with the Season Pass, each will offer new gameplay options as well as new locations for adventurers to explore. The First DLC pack launching in July 2018 will be "Beast Of Winter, which will send your party to an island that is home to a mysterious doomsday cult who hide an ancient secret. You will visit a dimension known as "The Beyond", which contains ancients souls and challenges for you to overcome.
The second DLC will be "Seeker, Slayer, Survivor" and it launches in September 2018. This will be a combat focused expansion that takes place on another new island, and will test your skills as a commander as you set out on a mission to recover ancient relics. Lastly "The Forgotten Sanctum" DLC pack will see you visiting the Great Wizards of Eora who have gathered together, but will you befriend them or betray them? The choice will be yours in the final expansion for Pillars of Eternity II: Deadfire which arrives in November 2018.
You can get all the DLC packs as part of the Season Pass (available after launch), with the Obsidian Edition of the game or separately when the expansions release later this year.
Pillars of Eternity II: Deadfire Pre-order Bonus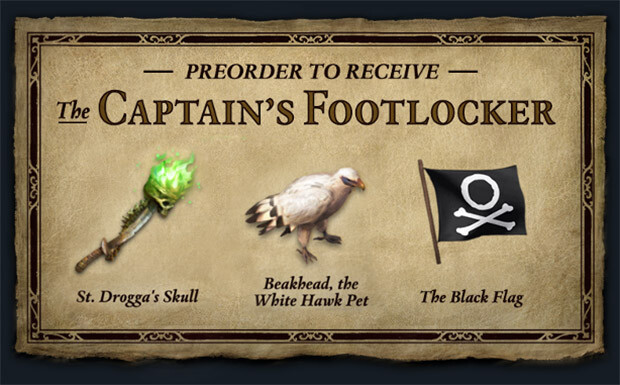 Pillars of Eternity II: Deadfire is launching on May 8th, you can pre-order the game right now to get the following bonus items for free when the game launches!
Beakhead, the Hawk (In-Game Pet): Beakhead, the white hawk, took a liking to your ship soon after you arrived in the Deadfire. Captains in the Deadfire are only as effective as their crew, and with this jaunty first-mate by your side you're bound to find success at sea.

St. Drogga's Skull: the green flame of St. Drogga's Skull will not only guide you through the darkest reaches of the Deadfire but serve you in combat as well. Crafted from a sabre and the skull of a martyr, this deadly implement will both slash and burn enemies in combat.

The Black Flag: This flag is said to have been flown by a mysterious and rowdy band of seadogs from a far-off land, who dyed their sails black with a stain made from ground-up dragon glass. Dark and intimidating, but somehow attractive, nonetheless.