Prey – The First 35 Minutes of Gameplay
Spoiler Warning!
We're getting even closer to taking on the role of Morgan Yu in Prey which is coming to PC and consoles later this year, now you can take a look at the first 35 minutes of the game (spoilers ahead). See how it all begins as Morgan becomes trapped in Space aboard the Talos I, facing all kinds of nasty dangers which lurk around every corner. You will need to use all your wits as you survive in this deadly Space Station, to find weapons and powers capable of repelling the darkness from overwhelming the station and making it's way to Earth.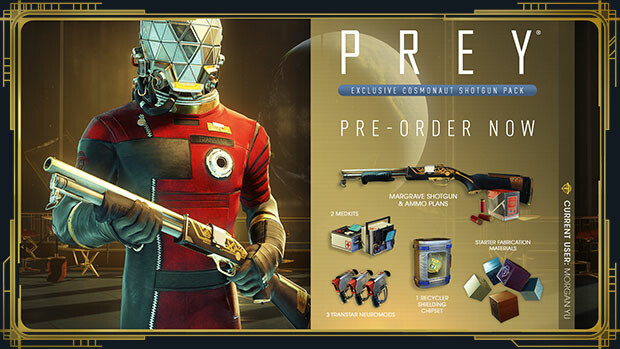 Prey will be sending us into space on May 5th, you can pre-order to get the Cosmonaut Shotgun Pack for free!