12 February, 2019 – CraigB

GP Team
9 Minutes of New RAGE 2 Pre-Beta Gameplay Footage
Head to a dystopian world later this year when the open-world action sequel RAGE 2 launches on May 14th. This time around the crazy action is being cranked up to 11 with even more over the top abilities and unique enemies to fight. Take a look at 9 minutes of new pre-beta gameplay footage and see some of the new first person shooting action for yourself. Learn more about the various abilities, enemies and even a fight against a dude in a mech suit! No matter The game is being co-developed between Avalanche Studios (Just Cause) and the team at id Software (DOOM), both studios are working together to offer a mix of first person action within a large open world to explore.
RAGE 2 Features
WELCOME TO THE SHOOTERVERSE
id Software's shooter pedigree and Avalanche Studios' open world prowess is dream-team-made-real for RAGE 2. It's more than a shooter, more than an open world game – it's a shooterverse.
THE WASTELAND AWAITS
Seamlessly traverse a vast and varied landscape, from lush jungles and treacherous swamps to sun-scorched deserts in your pursuit of The Authority. The wasteland is massive, and you've got the arsenal to fight for every inch.
PEDAL TO THE METAL
From monster trucks to gyrocopters, use an assortment of rugged and wasteland-ready vehicles to speed across the badlands. If you see it, you can drive it.
THE LAST RANGER
Bring the pain using a collection of upgradable weapons, devastating Nanotrite powers, and Overdrive, the ability to push your guns beyond their mechanical limits.
FACTIONS & FOES
Fight against ferocious factions for control of the wasteland, each featuring a rogue's gallery of madmen, mutants, and monsters hungry for blood.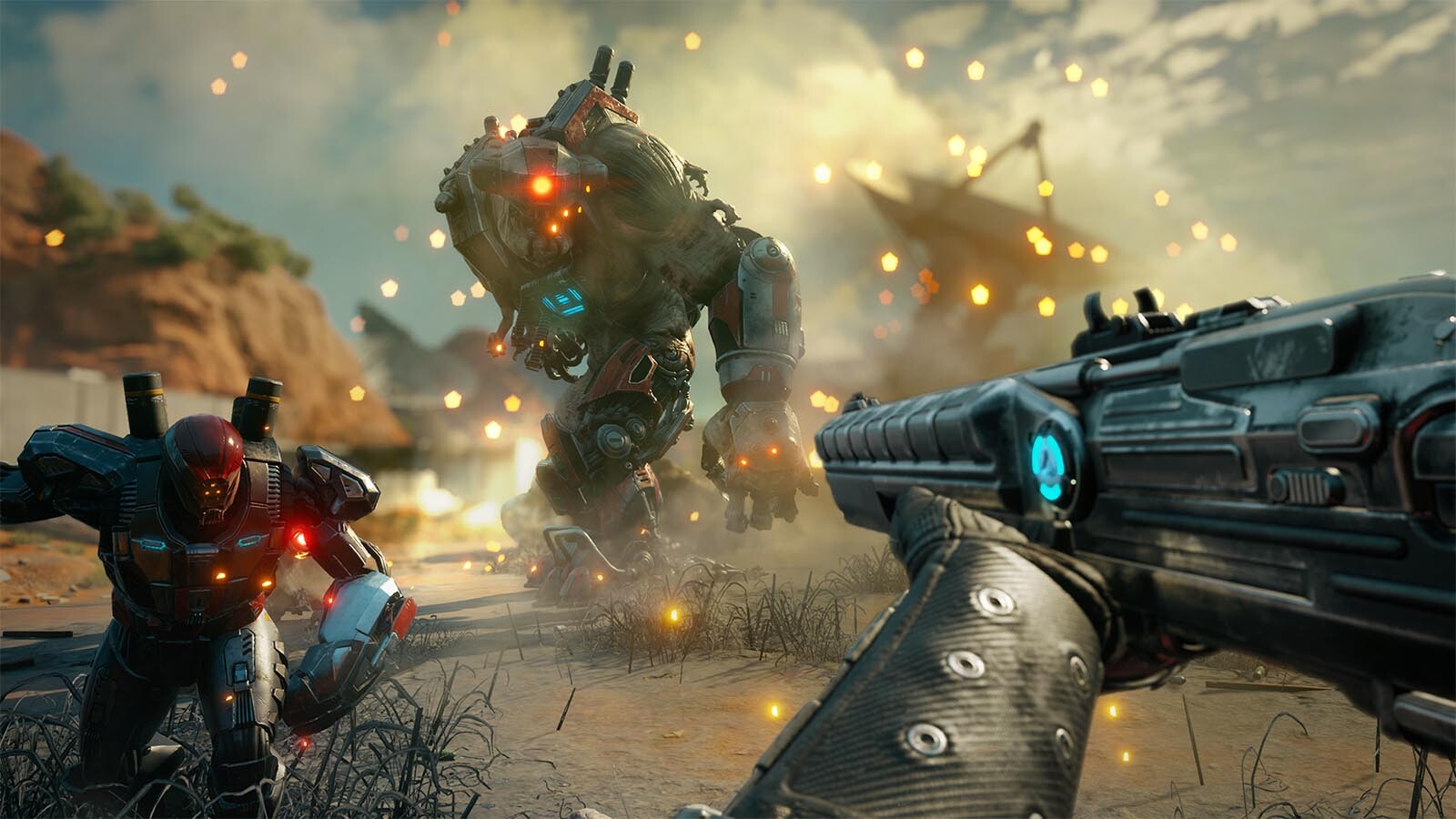 RAGE 2 is launching on May 14th 2019. You can pre-order the game today and get the following bonuses for free!
Cult of Death God Missions
Settler Pistol
Monster Truck Skin
Nicholas Raine Armor