10 September, 2018 – CraigB

GP Team
Gamesplanet Review Round Up: Shadow of the Tomb Raider
Lara returns to save the world from a Mayan Apocalypse in the final chapter of the trilogy, with Shadow of the Tomb Raider launching on September 14th. Take a look at what critics are saying about her latest adventure with our review round up.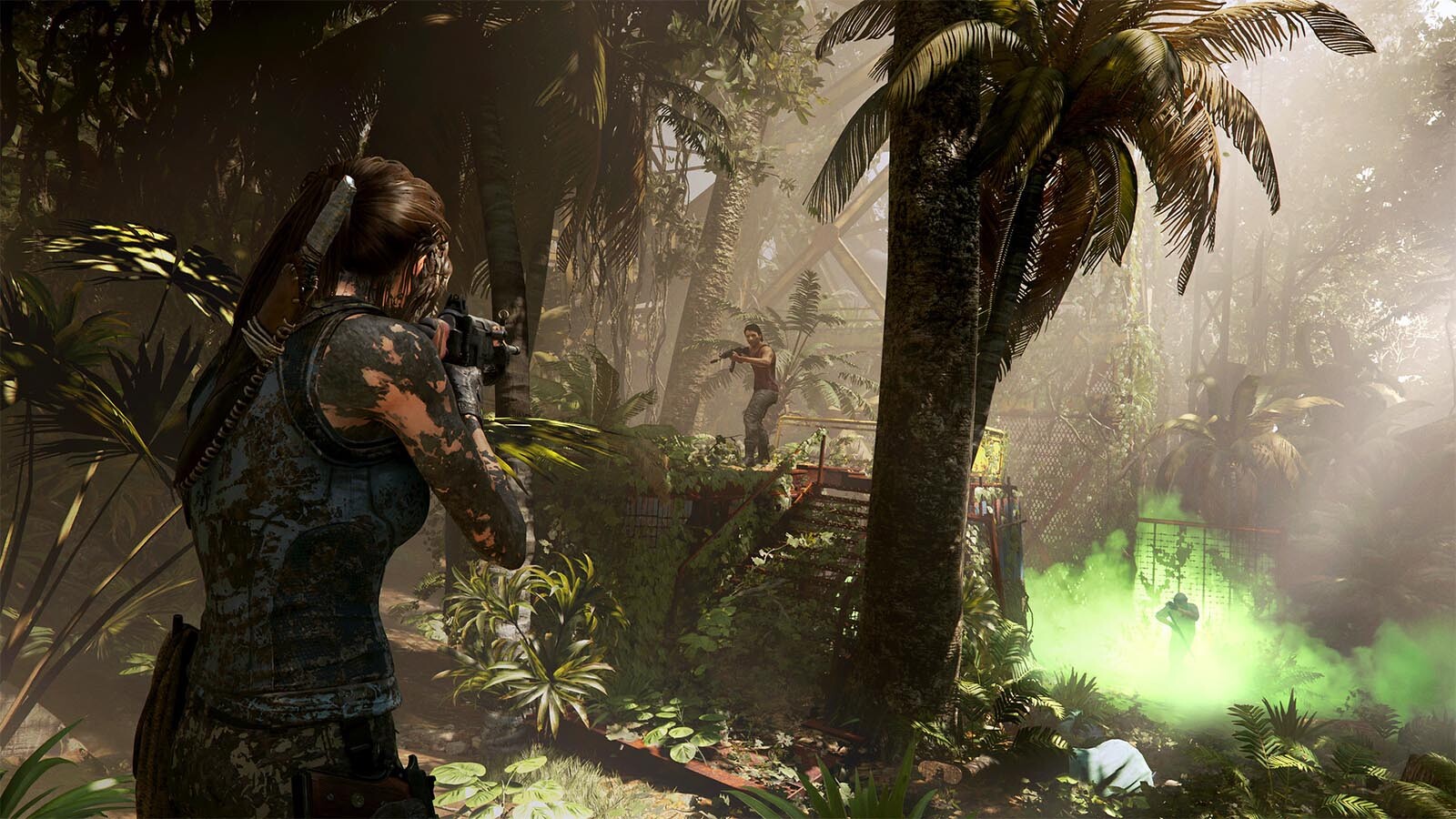 Lara can now cover herself in mud!
When you think of gaming icons there are a few names that have transcended legendary status among fans hearts, and one of those is the adventurer Lara Croft who has been raiding tombs since 1996. She's been the star of over 15 titles and this week she returns when Shadow of the Tomb Raider launches on September 14th (or September 12th if you pre-order the Deluxe Edition). Shadow of the Tomb Raider is the final part of the of the trilogy, which started with the 2013 Tomb Raider and was followed up in 2016 with Rise of the Tomb Raider. Like other entries in the series Lara will explore a large open world filled with Challenge Tombs, Puzzles, Survival tests and more.
Shadow of the Tomb Raider will see Lara travel the globe to prevent a Mayan apocalypse from taking over the world. Using all her skills at her disposal she'll be able to hunt trinity and this time she can even cover herself in mud to allow her to get the drop on unsuspecting enemies! The game also adds in a larger variety of side quests and missions to take on than before, with some even rewarding the player with new gear and outfits.
Variety is the spice of life and that continues in Shadow of the Tomb Raider as it offers the largest open world hub that's been in the series yet, as players can explore the Lost City of Patiti. Lara can also hunt herbs that will give her a boost in combat and help her stay alive in the jungle. There is also a larger focus on puzzle solving and tombs than before, with some of the best challenges the series has to offer!
Let's dive into the critic scores to see how Lara's latest adventure is doing among the gaming sites! Open Critic currently lists the game at a Strong 81 rating, based on 57 scored reviews.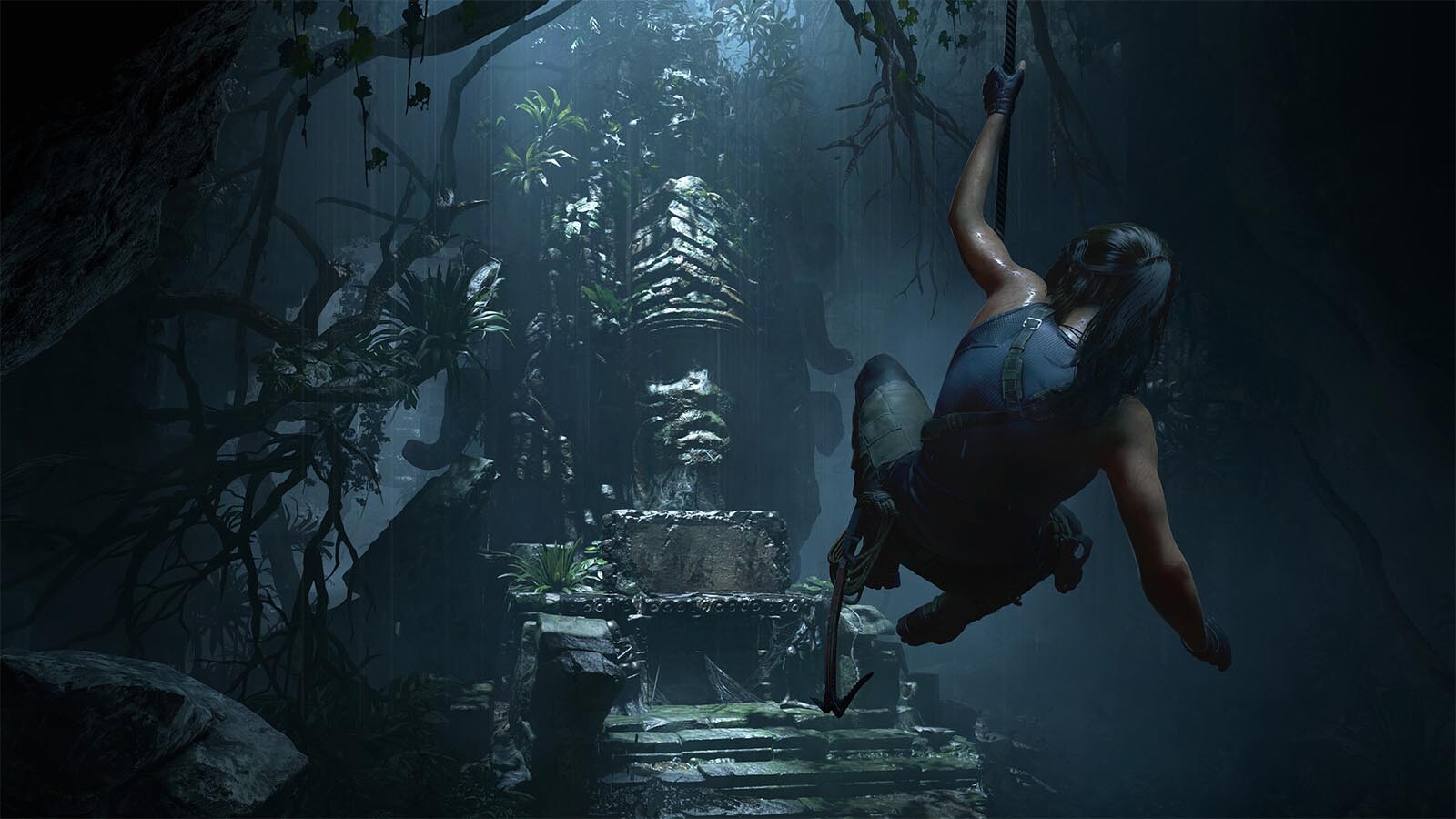 Critics on Shadow of the Tomb Raider
"A greater focus on raiding tombs, and massively improved stealth combat, make this one of Lara Croft's best modern adventures."
– Andy Kelly, PC Gamer (84/100)
"Shadow of the Tomb Raider offers up a powerful finale to Lara Croft's origin trilogy."
– Lucy O'Brien, IGN (9.0/10)
"Building on the foundations of Rise of the Tomb Raider, there's more depth to the actual tomb raiding, more flexibility in the combat, and the city of Paititi is a hub that you can easily get lost in as you explore it and the surrounding jungle."
– Stefan L, TheSixthAxis (8/10)
"The final and strongest entry in the rebooted trilogy, this adventure sticks to Lara's strengths while embracing its dark side."
– Rachel Weber, GamesRadar+ (4/5)