13 October, 2021 – CraigB

GP Team
Sherlock Holmes Chapter One - Official Opening Cinematic
A mystery needs to be solved and only one man can take on the case as Young Sherlock Holmes proves himself next month when Sherlock Holmes Chapter One arrives on November 16th.
Not much longer to wait now until developer Frogwares brings their next mystery game to life with the release of Sherlock Holmes Chapter One coming to PC on November 16th. Before that however, we've been given a taste of the opening cinematic for the game as we find our young detective waking up aboard a boat on the way to a mysterious island to solve the mystery of his mother's death.
Can our hero solve the mystery and become the hero he's destined to be? Find out when the game arrives in November.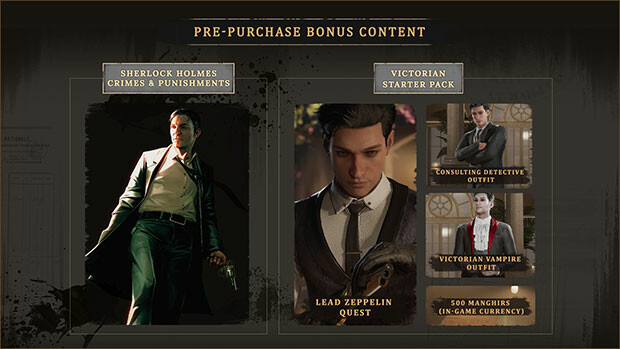 Sherlock Holmes Chapter One is launching on November 16th 2021. Pre-order the game as either a Steam or GOG key on Gamesplanet to save 10% off and get bonuses!
Sherlock Holmes: Crimes and Punishments (available immediately)
Victorian Starter Pack