19 October, 2021 – CraigB

GP Team
Sherlock Holmes Chapter One - Gameplay Deep Dive Trailer
Sherlock tries to prove himself as a detective next month when developer Frogwares launches Sherlock Holmes Chapter One on November 16th. Get a taste of what awaits with a new gameplay deep dive while you wait!
Without a doubt Sherlock Holmes is considered as one of the greatest detectives ever, but how was life like in the early days when the young Holmes was starting out? Developer Frogwares will answer this next month with the release of Sherlock Holmes Chapter One - giving us a glimpse at how events shape him into the great detective we know. The developer is no stranger to Sherlock games, with various titles depicting the detective, but this is the a depature from previous games as it focuses on the early life of Sherlock Holmes.
In a brand new gameplay video we learn just what we can expect as we uncover a mystery surrounding the death of Sherlock's Mother. As a 21 year old private eye you'll travel to the dangerous island of Cordona in the Mediterranean in search of answers. Players will be able to explore the island, and use disguises into tricking locals into thinking you're someone else, and perhaps get the information that you're looking for. Gathering evidence will be a key point to uncovering the island secrets that may help you to identify the culprit behind the mystery. Choices matter and every decision you make will be adapted in the story as it unfolds.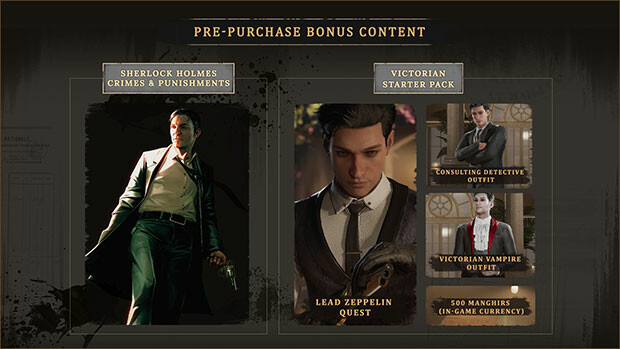 Sherlock Holmes Chapter One is launching on November 16th 2021. Pre-order the game as either a Steam or GOG key on Gamesplanet to save 10% off and get bonuses!
Sherlock Holmes: Crimes and Punishments (available immediately)
Victorian Starter Pack