15 November, 2021 – CraigB

GP Team
Sherlock Holmes Chapter One - Launch Trailer
The great detective returns to solve another case tomorrow when Sherlock Holmes Chapter One launches on PC. Before that however, developer and publisher Frogwares have released a brand new launch trailer to give a taste of what to expect when the game releases. As a young detective it'll be up to Sherlock to solve a mystery surrounding his mother's death, but who can he trust and what will the outcome be?
Players can explore an open world and make decisions that will impact the story in multiple ways, allowing for more freedom in how you approach a situation. Maybe you'll need a specific disguise to get answers or perhaps there's another way to solve the case. Use your wits and cunning to craft Sherlock into the famous detective he is known for!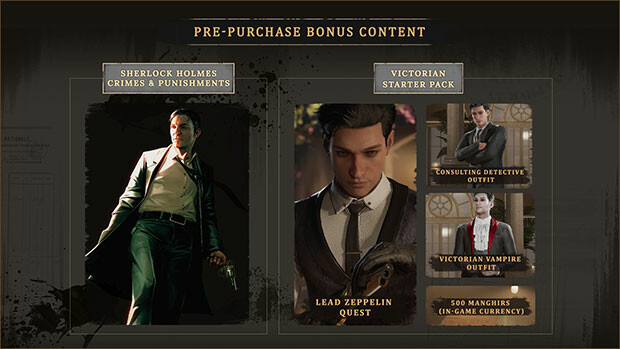 Sherlock Holmes Chapter One is launching on November 16th 2021. Pre-order the game as either a Steam or GOG key on Gamesplanet to save 10% off and get bonuses!
Sherlock Holmes: Crimes and Punishments (available immediately)
Victorian Starter Pack