15 March, 2017 – CraigB

GP Team
Sniper Ghost Warrior 3 - Story Trailer "Brothers"
Get a look behind the relation behind brothers Jon and Robert North in this new Story Trailer for Sniper Ghost Warrior 3. In this open world you'll have a wide array of tools at your disposal to tackle missions in your desired playstyle, maybe you're the person who prefers taking people out from long range or someone who wants to be up close and personal in close quarters combat.
You're put in the boots of American Marine Captain Jonathan "Jon" North as he proceeds to Georgia to find and eliminate its intruder, with whom he shares a dark past and must prevent another Cold War from launching. Can you put an end to the War or will you become another casualty?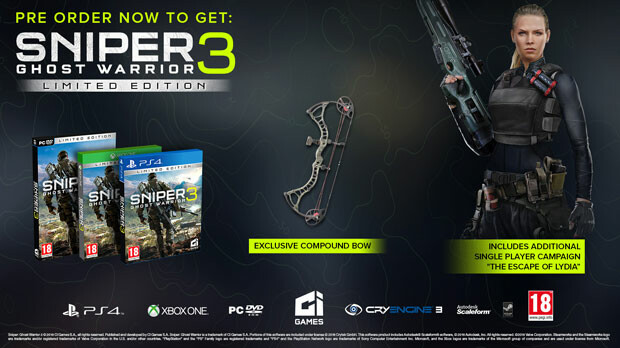 Sniper Ghost Warrior 3 will be released on April 25th, you can pre-order right now to get the Season Pass for free with your purchase that will offer a host of new content such as 2 major single player expansions, 2 multiplayer maps, weapons and more!