12 November, 2017 – CraigB

GP Team
Gamesplanet Review Round Up: Sonic Forces
The blue hedgehog races back into the fray with the platformer Sonic Forces as he takes on Eggman once again. Find out how his latest adventure stacks up among the Critics.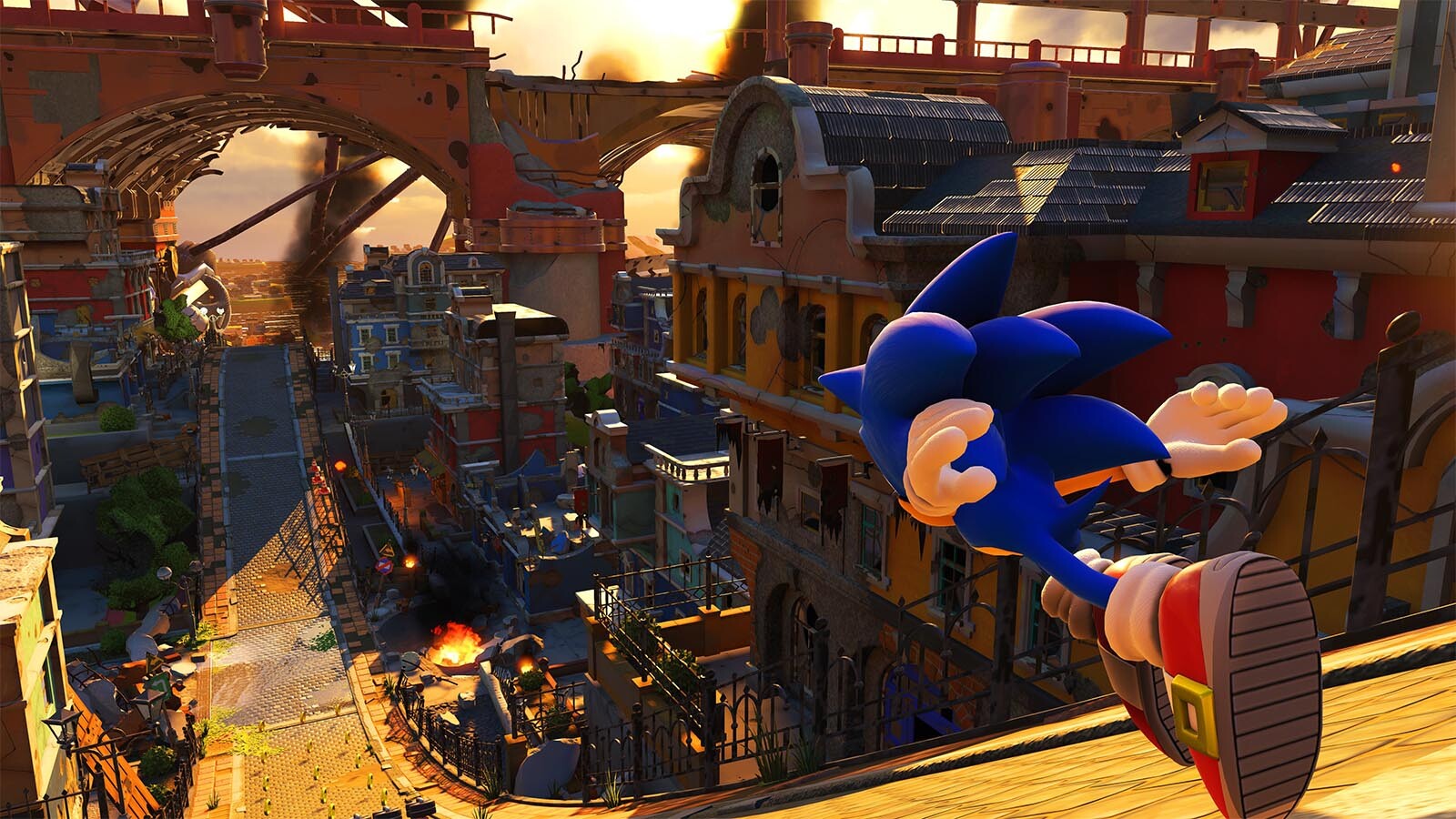 Rolling around at the speed of sound.
Hard to imagine that Sonic the Hedgehog first ran onto our screens in 1991, for 26 years he's been one of the most iconic gaming characters and starred in many games over the years. Earlier this year we got the fantastic Sonic Mania, and now it's time for the 3D platformer Sonic Forces to take the spotlight. Sonic Forces, much like Sonic Generations before it, will see both Modern Sonic and Classic Sonic take on Dr. Eggman from trying to take over the world (again). Things are a little different this time as for the first time in the franchise players are able to create their own custom character by picking from various animals, and equip powerful upgrades that can make navigating the fast paced levels a little easier.
Allies play a larger role in the game and even Eggman has a number of powerful foes for Sonic and the gang to deal with, including the mysterious Infinite - a newcomer to the series who might hold some secrets of his own. Levels will take place over various worlds, you might be in Green Hill Zone as Classic Sonic one minute, and then in a completely new location such as Casino Forest the next. While levels are a little on the short side, they do give you a sense of speed as you zip between enemies and rings on your way to the goal. As your custom character is given a chance to shine they will also be able to speed around levels.
Also new this time are the Daily Challenges that offer up various customisations by completing unique tasks for the day, for example one might require you to simply finish a level as your custom character, while another might be simply switching your body parts on your character.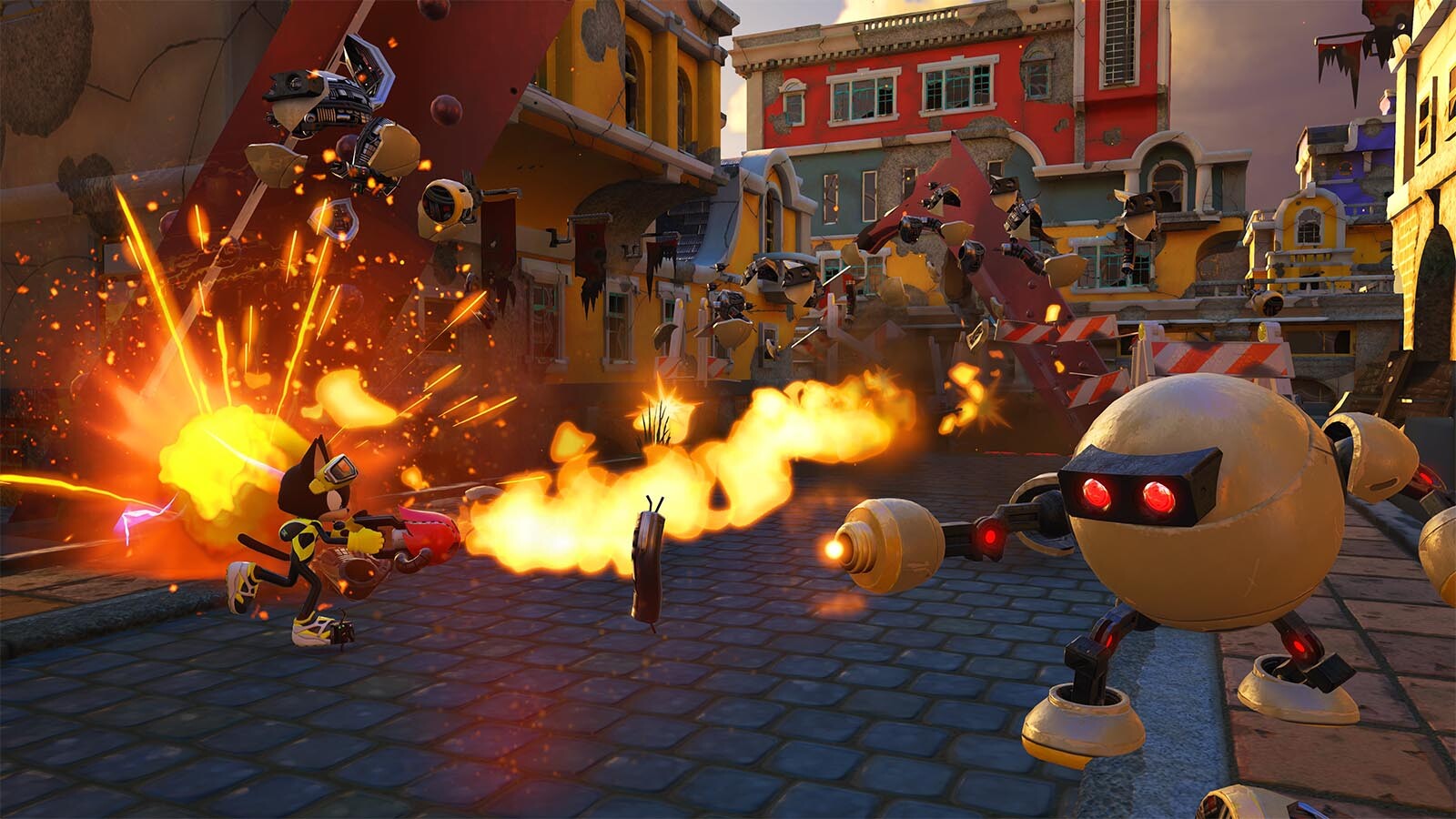 Let's take a look at the critic scores to see how this latest Sonic game is doing among the gaming press! Open Critic currently lists the game at a Weak 60 rating, based on 27 scored reviews.
Critics on Sonic Forces
"On top of the joy of creating and playing as your own character, there's a lot of goofy charm that makes Sonic Forces hard to be too disappointed with."
– Heidi Kemps, IGN (6.9/10)
"Sonic Forces is a confident game, serving up a story and stages that go for broke while dodging the pitfalls of the past."
– Nathan Birch, WCCFTech (8.0/10)
"Outside of its length issues, however, the gameplay is solid, the character customization is incredibly fun and the aesthetics are impressive as always."
– Kyle LeClair, Hardcore Gamer* (3.5/5)
"Despite my multiple gripes with Sonic Forces, I still enjoyed the adventure. 3D Sonic games still aren't to where they should be after such a long time of iteration and experimentation, but through improved gameplay and level design, Sonic Forces continues the series' evolution in the right direction. ."
– Brian Shea, Game Informer (6.5/10)
"Sonic Forces does a fantastic job of reimagining the environments of classic Sonics for today's console hardware, and there's a real buzz when you see, say, the cliffs, loops and chutes of the Green Hill Zone bathed in sunlight, the grass swaying gently in the wind."
– Stuart Andrews, GamesRadar+* (2.5/5)