24 November, 2016 – CraigB

GP Team
Space Hulk: Deathwing Beta Now Live, Details and Tips
The beta for Space Hulk: Deathwing has now gone live, with it comes both the Tutorial and Multiplayer (with the Story Mode being locked until release). You'll need about 4gigs of HDD space to download, when you get into the game you'll be presented with 2 options:
The Tutorial - (strongly advised to get a good grasp on the basics of the game).
Multiplayer Cooperative Mode for Chapter 2.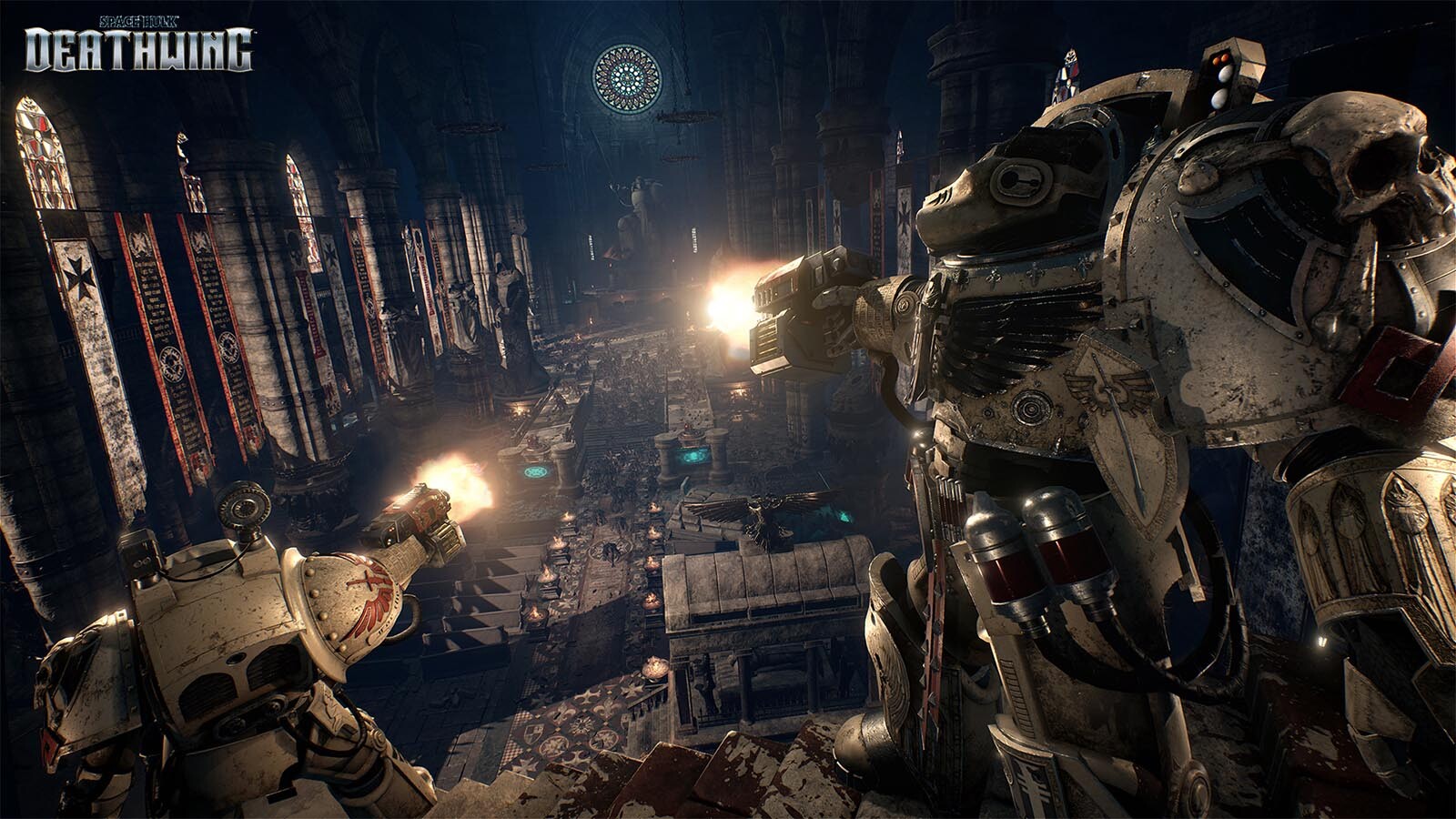 Things to help you get started
Additionally the developers have given some handy tips to get you up and running, also remember that you're playing with a beta and that things may appear broken at times.
In multiplayer, you can change your class or equipment through the inventory (shortcut i).
In multiplayer, you can chat with your team using (Y) or give them commands by using the order wheel (spacebar)
Friendly Fire damage values are not final.
There are limitations to the maximum number of classes : 1x Librarian, 1x Apothecary, 2x Tactical Specialty.
The following features shown in the tutorial are not available in multiplayer:
Difficulty values are not final. We advise playing on difficulty 2 (''Chapter Champion'') for your first co-op game.
The option "Display Weapon Actual Aiming" is activated by default. You can deactivate it in the options. Feel free to give feedback on this on the forum.
Using a Controller is not advised as it can corrupt your keybinding. Don't use a controller.

Space Hulk: Deathwing releases on December 9th, pre-order today to receive beta access right away and the Lost Mace of Corswain on the day of release.