02 October, 2018 – CraigB

GP Team
Space Hulk: Tactics - Map Editor Trailer
Just a week left to go until we get our hands on Space Hulk: Tactics which is launching on October 9th, and now we've got a brand new trailer to showcase off the Map Editor feature of the game! Those looking to expand their experience will be able to create custom missions with an infinite number of customisation layouts and tilesets to choose from. Players will be able to pick their layout and adjust the look of their level on the fly thanks to the powerful Map Editor tool that allows in-game modifications. You can create custom squads for each map and choose the rules, restrictions and opportunities for each one.
That's not all either as you'll also be able to upload your creation online to share with the community, giving more players a chance to try out new levels. These will be available in the game with various search tools and filters being available to find a specific level to play on. If you're interested in trying out the Map Editor before release you can try it with the ongoing Pre-order Beta which is available right now!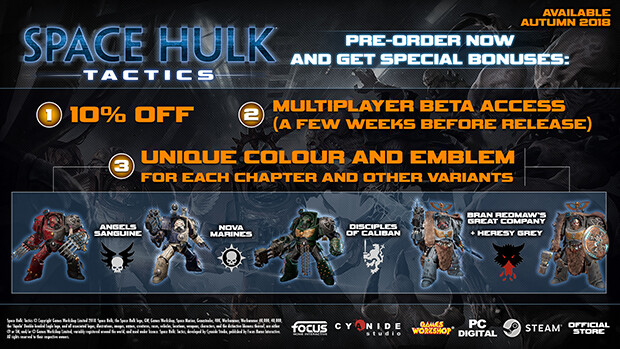 Space Hulk: Tactics launches next week on October 9th, you can pre-order the game today to get instant Beta Access as well as other bonuses!