17 November, 2019 – CraigB

GP Team
Gamesplanet Review Round Up - Star Wars Jedi: Fallen Order
Wield your lightsaber and go on an adventure across the galaxy with Star Wars Jedi: Fallen Order, which is now available. See what the critics are saying with our review round up!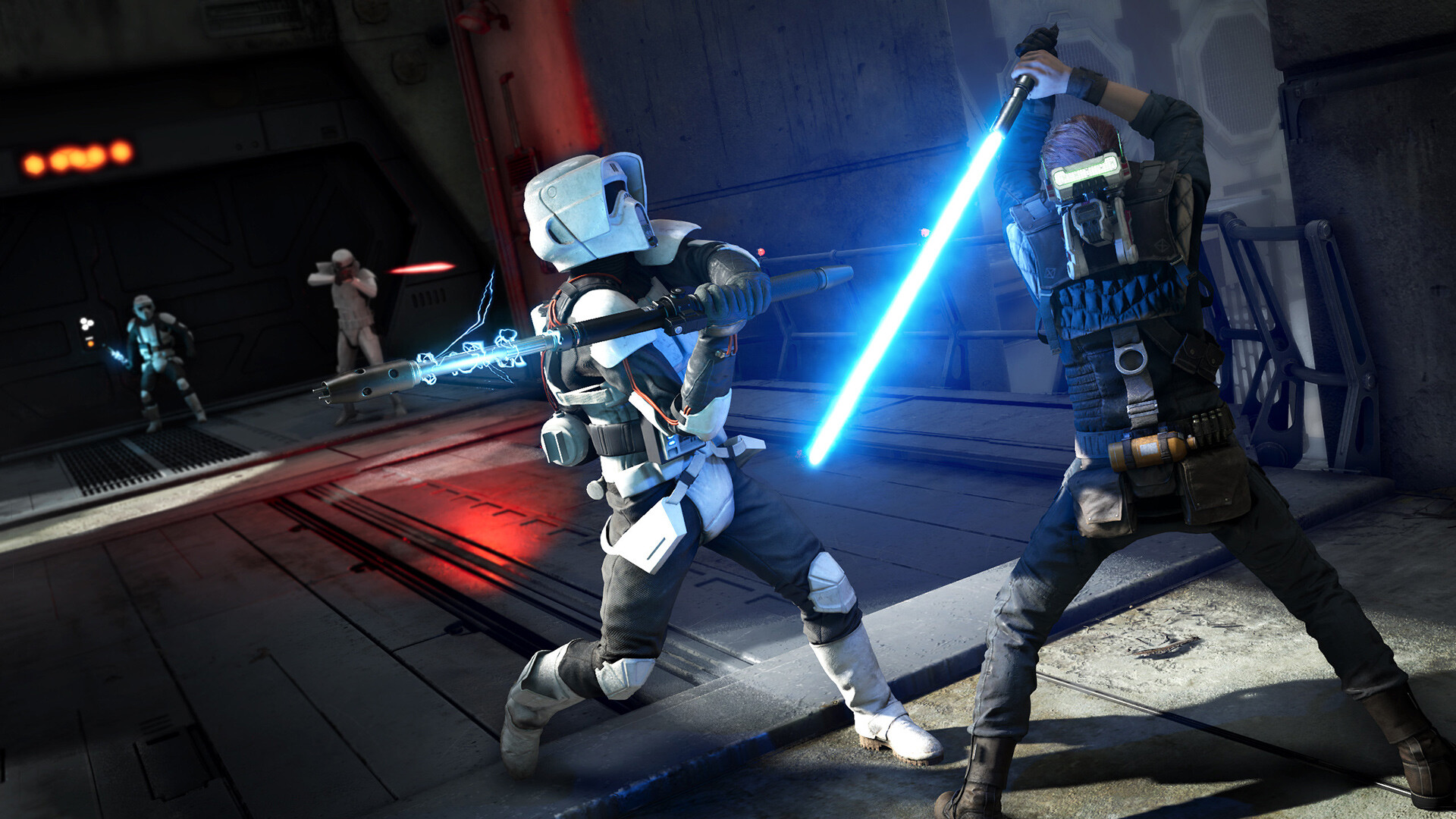 Reunite the Jedi and go on an adventure to new worlds with Star Wars Jedi: Fallen Order, the latest title from Respawn Entertainment (who are best known for Titanfall). You play as Cal Kestis, a former Jedi who has gone into hiding after Order 66 resulted in the deaths of many of Jedi at the hands of the Galactic Empire. Hoping to leave his old life behind, it's not long before he picks up his lightsaber once more and is ready to take on new challenges to restore the Jedi Order to their former glory.
In this brand new single player action game from Respawn, you'll be able to use The Force to assist you in combat and mastering a range of dodges, blocks and force abilities gives a satisfying feeling that makes you feel like you're an actual Jedi. Players will be able to customise a variety of things, including their lightsaber with various looks that can be found on the worlds you'll explore. At your side is your trusty droid BD-1 (also known as Buddy 1) who can not only provide a map of the area, but can also allow you to zipline and reach new areas.
As you explore the galaxy you'll take on a number of enemies, including Stormtroopers, AT-STs, deadly creatures and even tougher enemies lurking in the shadows. Like a Metroid game, you will be able to visit new areas by unlocking new abilities and each world is massive with plenty of secrets to find. Jedi: Fallen Order also has plenty of puzzles for you to solve, including various Tombs that offer up unique gameplay mechanics thanks to the various Force powers you have at your disposal.
Games like Dark Souls require the player to rest at various points, and Jedi: Fallen Order offers up its own take with mediation spots that can restore you back to full health, but will also bring all dead enemies back to life. If you die to a foe you'll lose your XP, but getting a hit on the enemy who bested you will reclaim your lost XP, Life and Force. Knowing when to rest and when to heal is a challenge in itself. The game also scales well, allowing for experienced soulslike players to take on a difficult challenges with Jedi Master and Jedi Grand Master difficulties. Those who want to enjoy the game or story will also find difficulties suited to their playstyle.
Star Wars Jedi: Fallen Order is best summed up as a mix between Uncharted, Metroid, Dark Souls and Star Wars. If you're a fan of adventure games or Star Wars then Jedi: Fallen Order may be the game for you!
Let's dive into the critic scores to see how Star Wars Jedi: Fallen Order is doing among the gaming sites! Open Critic currently lists the game at a Mighty 85 rating, based on 45 critic reviews.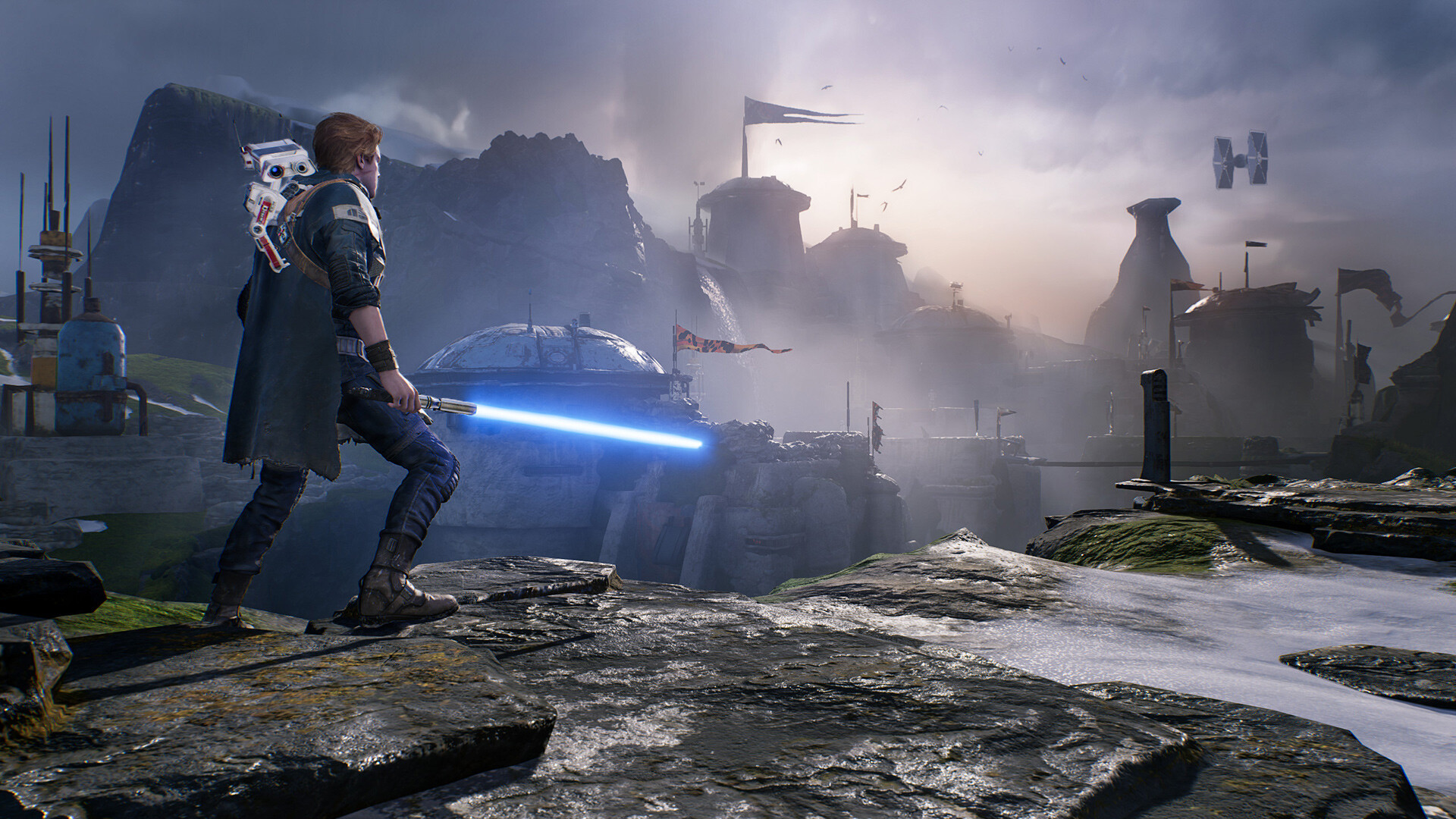 Critics on Star Wars Jedi: Fallen Order
"Star Wars Jedi: Fallen Order makes up for a lot of lost time with a fantastic single-player action-adventure that marks the return of the playable Jedi."
– Dan Stapleton, IGN (9/10)
"Star Wars Jedi: Fallen Order might take ideas liberally from others, but the result is an endearing adventure that ranks as EA's best Star Wars effort yet."
– Ben Tyrer, GamesRadar+ (4/5 stars)
"Respawn Entertainment's foray into the Star Wars universe balances Force powers with tough difficulty to make the best Jedi game in years."
– Phil Hornshaw, Gamespot (8/10)
"Jedi: Fallen Order tells a new Star Wars story and takes players to new places. It sits nicely alongside the Rebels and Resistance TV shows, which also dare to be different."
– Andrew Reiner, Game Informer (8.8/10)
"Star Wars Jedi: Fallen Order is exactly the kind of single player game we had originally hoped to see when EA and Disney joined forces. Even if you strip away the license, you're left with a super satisfying mix or combat, story, and exploration, deftly crafted by a studio best known for spearheading an entirely different genre."
– Jim Hargreaves, The Sixth Axis (8/10)