31 August, 2023 – CraigB

GP Team
Starfield - Review Score Roundup
The galaxy is your playground as Bethesda Game Studios sets to launch their open world Sci-Fi RPG Starfield on September 6th (or Sept 1st with the Early Access). Find out what the critics are saying while you wait!
It's been a long time since Bethesda Game Studios released a new RPG game, with the last one being Fallout 4 all the way back in 2015. As a company though, Starfield represents a brand new IP, not tied by Fallout or The Elder Scrolls. Of course we've all fought dragons, survived nuclear fallouts and built great structures, so where does Bethesda go next? Space, and beyond.
Starfield has been in development for a long time, and it's fair to say that gamers are waiting to get their hands on the latest RPG from Bethesda, so how exactly does it rank with the critics? Let's take a look.
On Metacritic the average rating is currently 87, while on OpenCritic Starfield also sits at a strong 87 with 93% of critics recommending the game.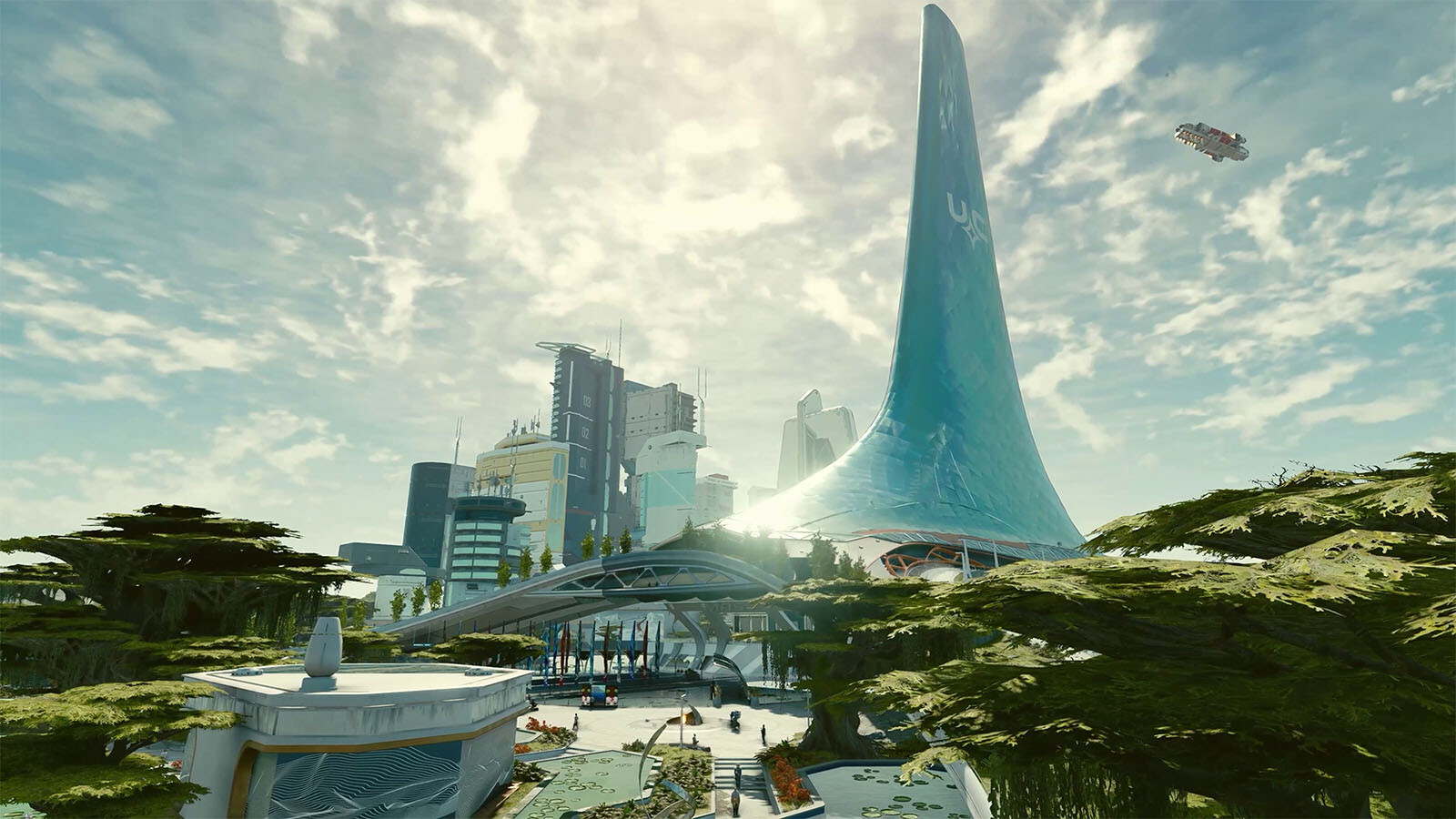 Jumping off with the review from Destructoid, reviewer Steven Mills gave the game a perfect 10/10, sank over 100 hours into the game and called it a Flawless in his review. "I wasn't sure if it could be done, but Bethesda has managed to raise the bar for sandbox games even higher." High praise indeed, and coming off their previous work it does sound like they've brought a galaxy's worth of content into a package with over 1000 planets to explore, both small and large, there's something for everyone to see. Stick to the Main Story, or go off the beaten path with side quests and see what you can discover.
Meanwhile over at Game Informer it was given an impressive 85/100 by Matt Miller. As you begin your adventure, players will start by customising their character and later their own starship to explore the galaxy with. Not only will you use that ship to travel to distant planets, but you'll also use it for space combat. Ground combat is a blast thanks to a Jet Pack you can use to traverse the worlds, and the team at ID Software helped bring their experience in first person shooters to Starfield, giving a rich combat experience with various guns and attachments that you can aquire. "It took me a long time to fall in love with Starfield, and even after I did, certain aspects didn't work for me. But the things I didn't enjoy are vastly outweighed by my enthusiasm for this new, original science fiction universe, the breadth of its adventures, and the appeal of its many interwoven stories."
Want even more opinions? Take a look below at what others are rating this highly anticipated release!
Starfield Review Score Roundup (Sources: OpenCritic, Metacritic)
GamesRadar+ - 5/5 Stars
Destructoid - 10/10
IGN - 7/10
Game Informer - 8.5/10
PC Gamer - 75/100
ShackNews - 9/10
Wccftech - 9/10
GameSpot - 7/10
Polygon - Unscored
Rock, Paper, Shotgun - Unscored
VG247 - 4/5 Stars
Attack of the Fanboy - 5/5 Stars
Gaming Nexus - 9.5/10
Buy Starfield for PC - on Gamesplanet with bonuses and immediate key delivery
As a direct partner of Bethesda, you can already pick up your pre-ordered Steam keys - so you can preload and be ready for the launch. Pre-order your Starfield Steam key now on Gamesplanet.com and receive the "Old Mars Skin Pack" as a bonus.
Laser Cutter
Deep Mining Helmet
Deep Mining Pack