25 June, 2018 – CraigB

GP Team
The Crew 2 - Everything you need to know!
Explore the roads of the US with Ubisoft's open world racing game The Crew 2 which arrives this week on June 29th (or tonight with the Gold Edition). Get a quick recap with our handy guide while you wait.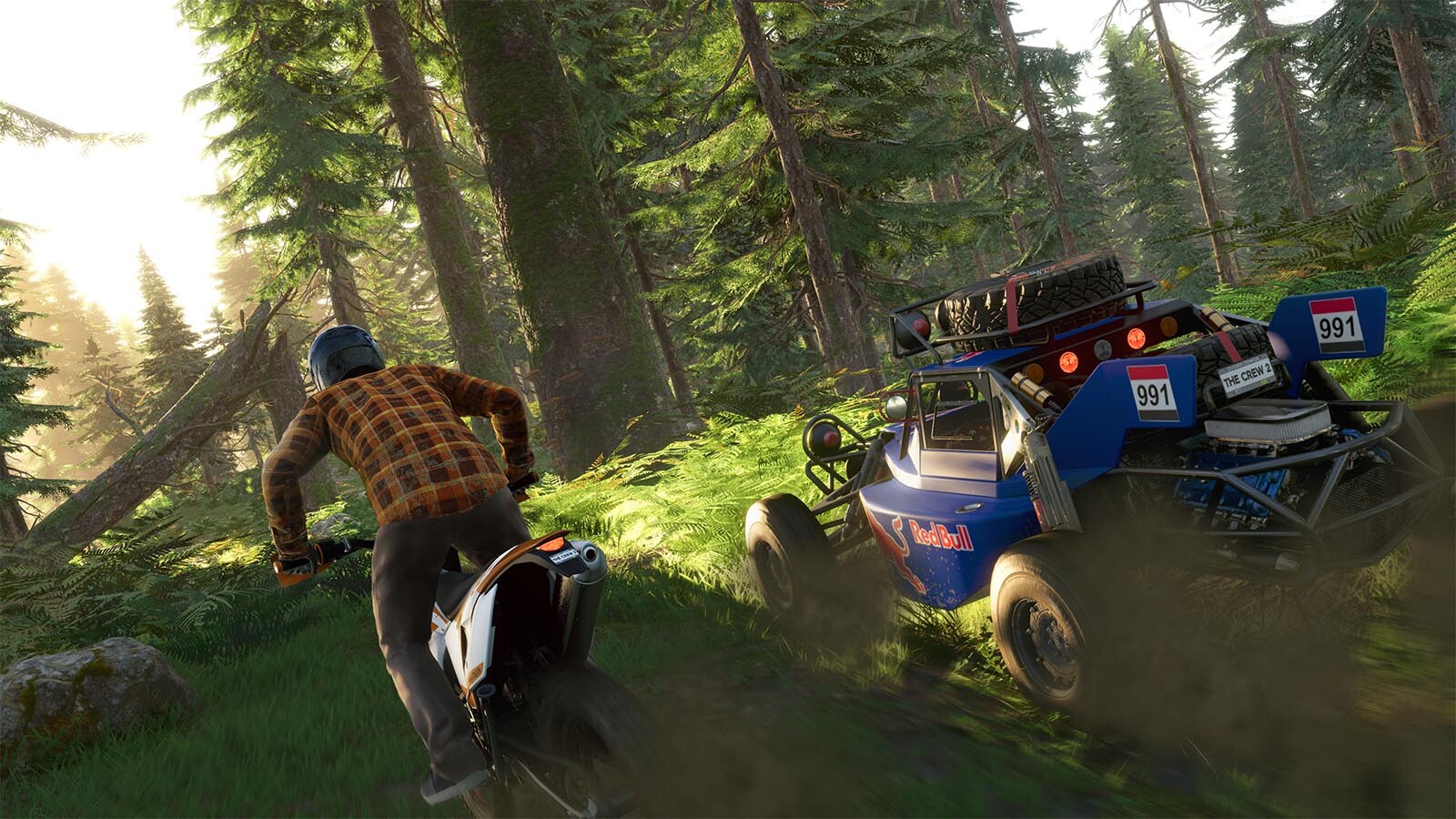 What is The Crew 2?
The Crew 2 is the open world racing game sequel to the 2014 game The Crew. Like the original game you're once again able to explore a large open world full of activities to engage with and get access to a huge range of vehicles to drive. This time around you're able to drive cars, planes and boats as you swap between them at the push of a button - offering players races made of land, air and sea challenges. Players will once again find themselves in a free-roam scaled down version of the US, with popular locations such as Las Vegas, Texas, New York City and many more! The game features 4 main hub locations for drivers to explore with "The West", "The Midwest", "South" and "The East Coast" providing some unique sights to behold, as well as their own playstyle and theme.
You can try your hand at off-road, street racing, pro racing, or freestyle racing as you explore the world. Once again you'll be able to customise your character with a range of accessories and take them online to compete with people around the globe with the multiplayer. Race head to head with others or team up to take on harder challenges such as the raid rally events.
Like with the original game, there will be a large number of vehicles to get your hands on - with even more being added post-launch. Players who purchase the Season Pass for the game will get 7 day early access to some brand new vehicles throughout the year. The team will also be adding new experiences to the game every 3 months with "Live Updates" which adds new activities, features, and disciplines. The first of these will "Gator Rush" will arrive in September and add hovercrafts, 5 new vehicles and new events to the game - as well as a new Legendary rarity level for all vehicle parts. In December The Crew 2 will get PVP lobbies, which will offer a new way for players to compete.
If you're a fan of racing games, or open world games that you can hang out with friends in then The Crew 2 might be the game for you. Should you still need help deciding you can take a look at the first 10 minutes of the game in 4k to give you a taste of what the game has in store for you when it launches later this week.
The Crew 2 Trailer Recap
Looking for a recap on all The Crew 2 trailers, gameplay videos and other videos you've missed? We've put together a playlist for all that below!
Launch Times and Preload Info for The Crew 2
The preload for the game has already begun and you'll need 23.87 gigs of HDD space in order to download the game. The Crew 2 launches on June 28th at 11pm BST / 1am CEST (June 29th) or if you pre-order the Gold Edition you will be able to get a 3 day head start and can play the game tonight!
Preload Time: Available Now!
Early Access launch (Gold Edition): June 25th 23:00 BST / 00:00 CEST (June 26th)
Launch Time (Standard/Deluxe): June 28th 23:00 BST / 00:00 CEST (June 29th)
The Crew 2 PC System Requirements
Be sure to also make sure your system is up to the task of running The Crew 2 on PC, you can take a look at the system requirements for a list of minimum and recommend requirements required to play the game.
The Crew 2 Version Comparison & Pre-order Bonus
Still not sure which version to get? Gamesplanet to the rescue! We've prepared a handy version comparison to help players decide which version is the best for them!
| The Crew 2 Content | Standard | Deluxe Edition | Gold Edition |
| --- | --- | --- | --- |
| The Crew 2 Main Game | | | |
| Legendary Motors Pack | Pre-order | Pre-order | Pre-order |
| Motorsports Deluxe Pack | | | |
| Season Pass | | | |
| 3 Day Game Early Access | | | Pre-order |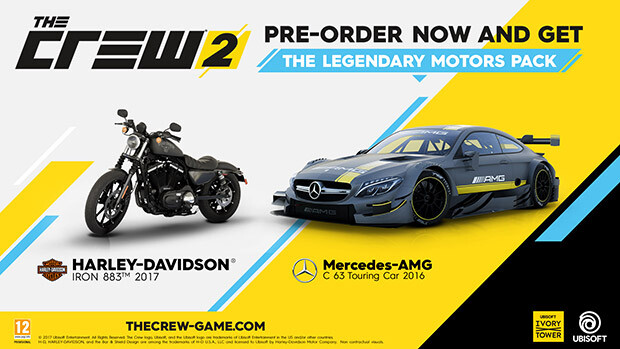 The Crew 2 launches on June 29th, or June 26th if you pre-order the Gold Edition. All pre-orders will also get the Legendary Motors Pack for free!
Problems with The Crew 2? We're here to help!
Getting a new game is an awesome experience and we want to make that as trouble free as possible, so we've put together a guide of common troubleshooting problems and FAQ's to help you out with The Crew 2 on PC. You can find our Help Topic here.