01 June, 2021 – CraigB

GP Team
The Elder Scrolls Online - Gates of Oblivion Launch Cinematic
Dive back into the world of The Elder Scrolls Online as Bethesda have released the next chapter in the saga with the release of the Blackwood expansion. The Gates of Oblivion is a year long adventure that will see the Daedric Prince of Destruction bring his plans to fruition, while allow players to venture to the wilds of Blackwood and realms beyond. Ally yourself with new companions and confront the dark forces of Mehrunes Dagon. Get a taste of the action that awaits with the launch trailer!
You can pick up several editions of TESO Blackwood and if you need extra help be sure to take a look at our version comparison to find which suits your needs.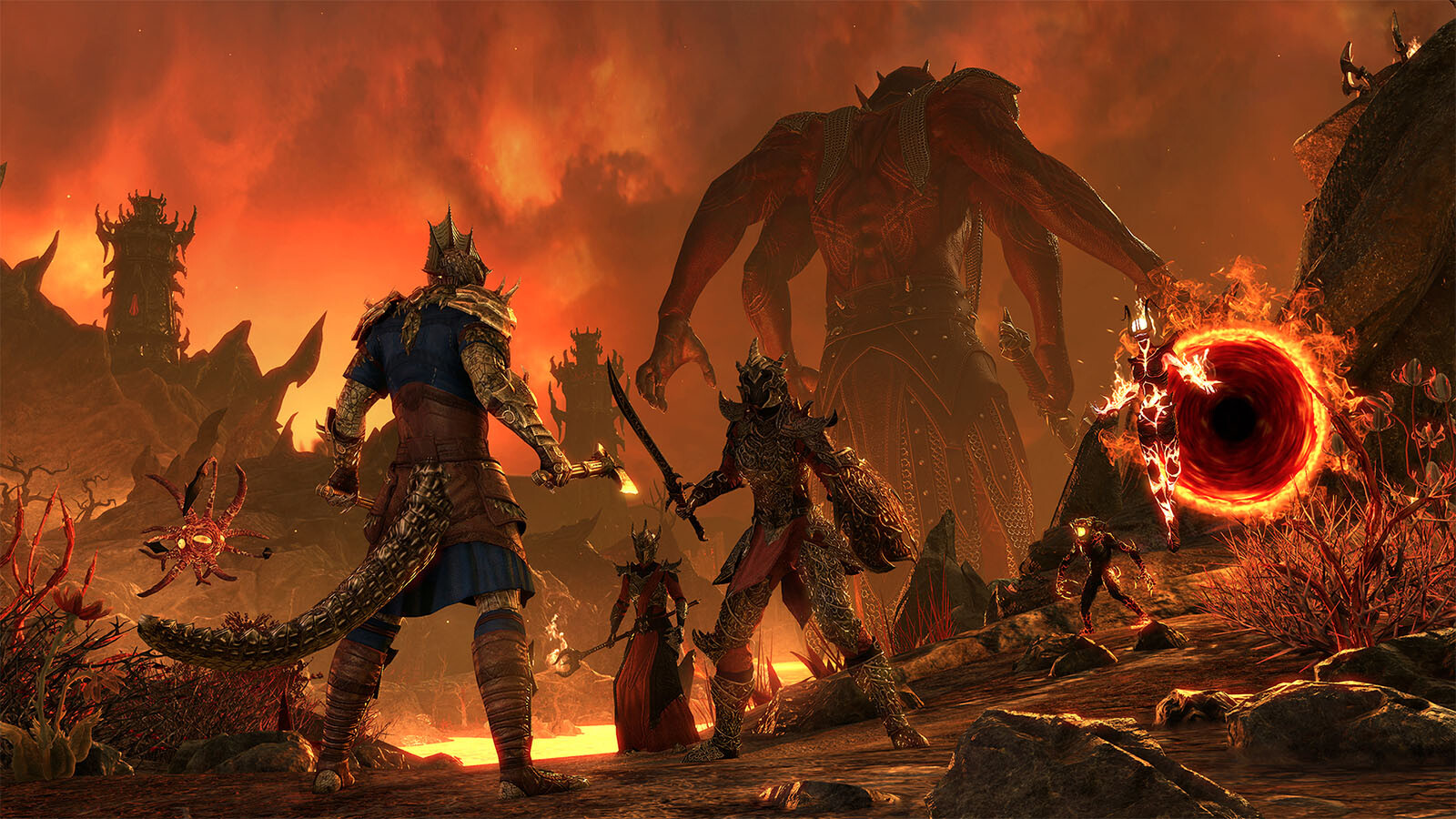 TESO Blackwood Features
ULTIMATE FREEDOM

Create your ultimate RPG character, play solo or adventure with friends, and determine your fate in an ever-expanding world. With no level restrictions, go anywhere, at any time in a truly open world. In The Elder Scrolls Online, the choice is yours.
CHOOSE YOUR ADVENTURE

With a new tutorial, begin your adventure where you like: emerge from Coldharbour in the Base Game, battle Dragons in the Elsweyr Chapter, or get ready to face the Prince of Destruction, Mehrunes Dagon, in Blackwood, the latest Chapter. All content is accessible for new players, and you can switch adventures whenever you like.
INCLUDES LATEST CHAPTER: BLACKWOOD

As part of the Gates of Oblivion adventure, a deal made with the Prince of Destruction comes due in Blackwood. Explore Imperial cities and murky bogs, uncover Mehrunes Dagon's sinister plot, and never adventure alone with the new Companions System.