23 October, 2019 – CraigB

GP Team
The Outer Worlds - Everything you need to know!
Go on an intergalactic adventure later this week when Obsidian Entertainment's next Sci-Fi RPG The Outer Worlds launches on October 25th. Get up to speed with the game in our handy recap guide to prepare you for a trip among the stars!
What is The Outer Worlds?
The Outer Worlds is a single player Sci-Fi Open World RPG from the team at Obsidian Entertainment and publisher Private Division. Described as a "next level Fallout", the game is already receiving quite a bit of positive praise from the critics with many high scores for the upcoming RPG. Even though the setting varies from the Fallout titles, it shares a number of simarlities in how the world is and how choices impact the story. The game can also be described as a mix between their previous work on Star Wars: Knights of the Old Republic 2 - The Sith Lords and Fallout: New Vegas, blended together into something original.
In The Outer Worlds, you'll be floating around the edge of the universe with either a male or female character. Your adventure begins on a colonist ship that seems to have lost its way on the way to Halcyon. However you're thrown off course and you find yourself in the midst of a massive conspiracy that is dangerous not only for you, but also for other colonists who have yet to awaken from cryo sleep. Meet different factions in The Outer Worlds and find out which of them are can be trusted, recruit allies and help out the local population dealing with their problems - you may even be able to get rewarded for taking part in certain activities. Take on enemy attackers with various various melee and ranged weapons and let off steam, and engage with the deep skill trees.
The storyline of the Sci-Fi RPG game is strongly based on your decisions, with various branching paths taking the story in new directions. If you upgrade the social skills of your character and not only combat skills, you may be able to talk to your way out of a fight. Likewise, you can also use Stealth to your advantage to avoid combat. No matter how you want to approach a situation, the game offers you the playstyle of your choice!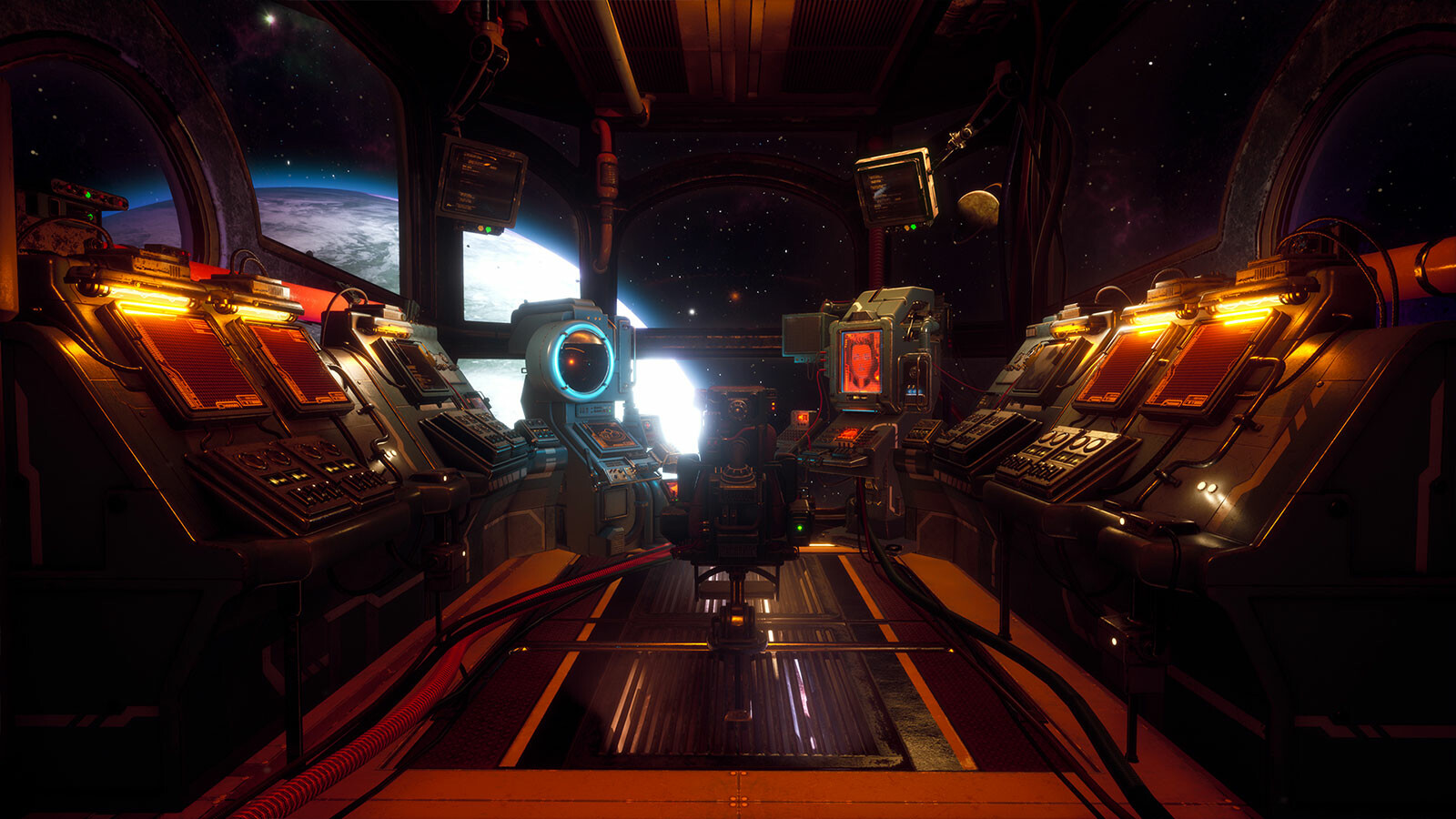 Critics are already praising the deep skill trees, the various quests, the companions (a maximum of two AI companions can be with you at once) and also the "not unnecessarily stressful" combat system, which is a bit similar to Fallout's V.A.T.S. system. Thanks to the different solutions and the entertaining quest/character development system, The Outer Worlds will still be fun for replyability.
Obsidian Entertainment has not only made a name for itself with Fallout: New Vegas, but also with other top class RPG games such as Pillars of Eternity II: Deadfire, Tyranny and even the fantastic RPG sequel Star Wars: Knights of the Old Republic 2 - The Sith Lords. With The Outer Worlds, Obsidian is hoping to shine the magic on another deep RPG game that'll give us weeks of fun!
The Outer Worlds Trailer Recap
Looking for a recap on all The Outer Worlds trailers, gameplay videos and other videos you've missed? We've put together a playlist for all that below! There's even a review from IGN included in the playlist.
The Outer Worlds PC System Requirements
Go on a space adventure when The Outer Worlds launches on October 25th. Not sure if your PC can run the game? Take a look at the PC System Requirements needed to run the game. All players will need at least a 64 bit OS (Windows 7 / 8.1 / 10) in order to play. As always we'd recommend making sure you have the latest drivers for your Graphics Card to ensure the smoothest experience at release - AMD / Nvidia.
Minimum:
OS: Windows 7 (SP1) 64bit
CPU: Intel Core i3-3225 or AMD Phenom II X6 1100T
RAM: 4GB
GPU: Nvidia GTX 650 Ti or AMD HD 7850
HDD Space: 40GB
Recommended:
OS: Windows 10 64bit
CPU: Intel Core i7-7700K or Ryzen 5 1600
RAM: 8GB
GPU: GeForce GTX 1060 6GB or Radeon RX 470
HDD Space: 40GB
Problems with The Outer Worlds? We're here to help!
Getting a new game is an awesome experience and we want to make that as trouble free as possible, so we've put together a guide of common troubleshooting problems and FAQ's to help you out with The Outer Worlds on PC. You can find our Help Topic here. You can also reach out to us directly via [email protected]